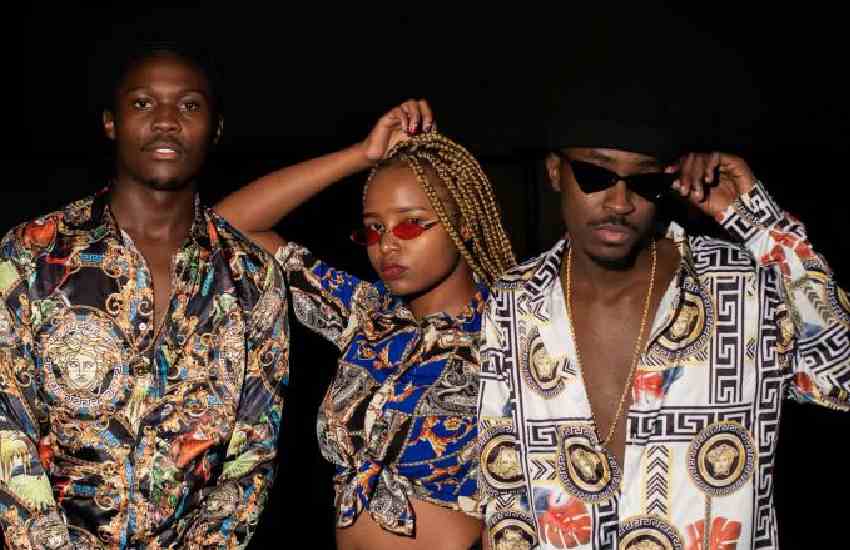 Meet Rico Gang, the urban Kenyan trio shaping up as one of Gengetone's unique sound, as they discuss the state of genre, reaching out to Ezekiel Mutua and everything that surrounds their latest track.
Pulse: What was the inspiration on your latest track Lingala na Sheng?
Rico Gang: Our new track was based on the inspiration for something new and fresh. This was due to the negative profiling of Gengetone artistes and also the perception that they can't do anything better. This is so wrong and therefore it resulted in Lingala na Sheng, which even our parents and wazees can dance to. At least now the public can get to judge us differently.
P: What are your thoughts on the idea that one cannot have a Gengetone video without explicit content?
RG: To correct you on that, it doesn't mean that explicitness is the face of Gengetone. There is variety and different videos without that. Lingala na Sheng is Gengetone, but with a taste of Lingala hence the name.
Read Also: Who is gagging Gengetone? Ethic protests Sh37.5 million exclusion
P: How has the come-up been for the group so far, any challenges and highlights?
RG: Every journey has its story. We would like to register our sincere gratitude to Producer Waka Waka, Forty Miles Music, Mike Sagana and our dear parents for holding us when we experienced financial difficulties to progress in our music. Nonetheless, we do appreciate the hard work that has put us on the limelight having performed at Koroga Festival alongside Mbilia Bel and also alongside Konshens at Konshens Festival. We have travelled to different parts of Kenya for events also.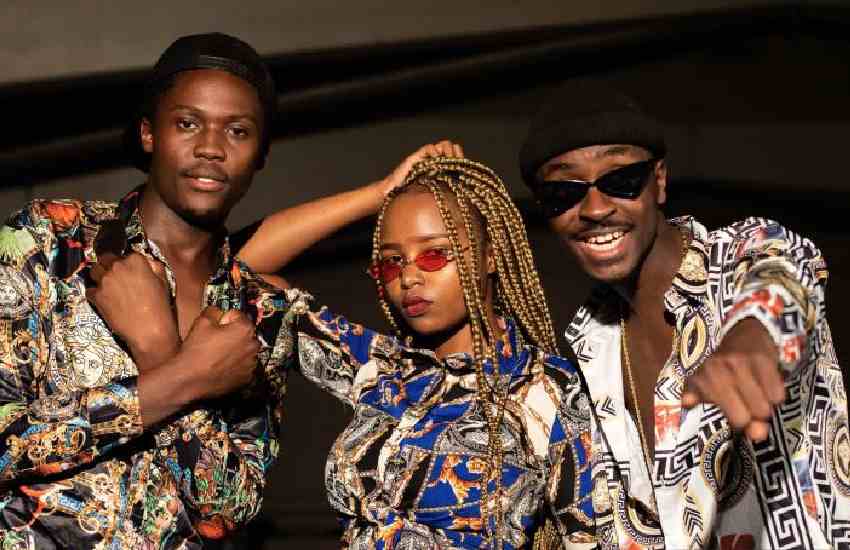 P: Do you feel Gengetone genre is being used as a scapegoat by KFCB boss Ezekiel Mutua to censor music?
RG: First and foremost, we would like to send a shout out to Ezekiel Mutua. We acknowledge the work he is doing. We would not say a scapegoat really, but then again we would like to ask him to clearly understand before condemning any artistes or banning any song. Not all Gengetone songs are vulgar. We sent him the link for Lingala na Sheng and he replied, but that's between us.
P: Rumour has it that Gengetone is quite lucrative right now. How do you monetise the content especially with royalty payments in Kenya being problematic?
RG: We earn through Skiza, YouTube, online music platforms, but largely on the events part. But with coronavirus, we are left with online grounds.
Read Also: Why artistes in other genres are jumping on Gengetone bandwagon
P: In that case, how much would you say Gengetone artistes earn on average?
RG: First and foremost, we would like to register our disappointment with Kenyan event organisers. How can they pay artistes with lesser following approximately Sh150,000 yet give a group of Gengetone artistes Sh80,000? We are paid Sh150,000 on average because as you can see, we are three artistes and they all want something from the cash, not forgetting the manager's cut.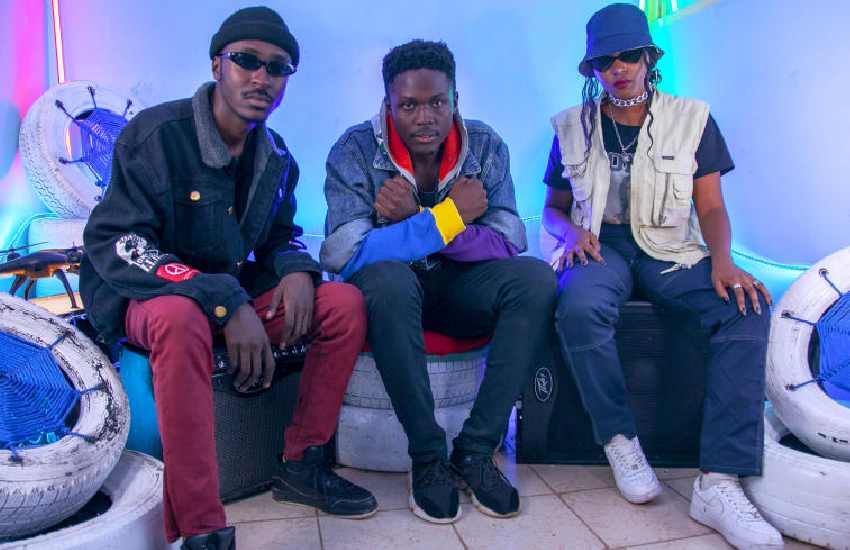 P: Are Gengetone artistes victimised in comparison to hip-hop and dance hall genres, which are also notorious for their demeaning portrayal of women and vulgarity?
RG: Yes. They are victimised and profiled, and that is not the way to go. There is a double standard that exists with so many people in our country. They condemn Gengetone, but praise hip-hop and dance hall artistes.
P: Are there any perks and flaws to artistes signing record deals?
RG: Currently we are signed under Black Market Records. Of course, there are merits and demerits. We leave it at that.
Read Also: Why Kenyans have given West African, Tanzanian stars a break
P: What's next for the group?
RG: The group is very much prepared to take the music a notch higher and even going to the levels of Camp Mulla or Sauti Sol. They are a good inspiration. We also want to have live bands at events. We are set to blow up the music industry and expect our album soon together with mad and big collaborations on the way.