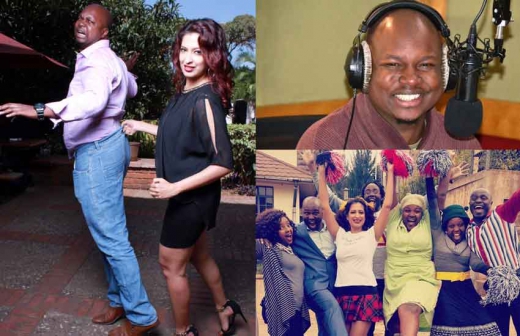 The first time I met Maqbul Mohammed was during the Showmax launch in 2016 at the Rouge Deck in Nairobi.
I kept trying to remember the name of his first sitcom, Reflections, a show he appeared on back in '03.
 I guess I didn't want to sound like everyone else by mentioning Auntie Boss, his most popular show.
My attempt to appear cooler failed, I stumbled through it, and it was embarrassing, you guys.
I don't think he remembers. I don't remind him about it when we talk for the second time, on the phone, for this interview.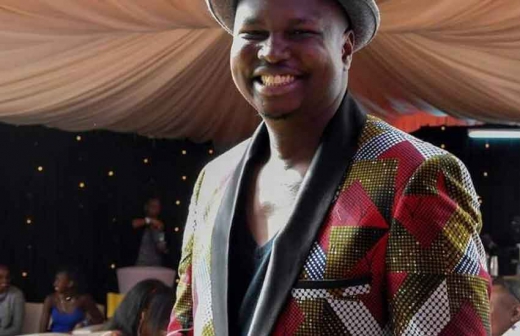 When we start chatting about his role in Auntie Boss, he tells me he sometimes channels Chandler Bing when playing Donovan.
 "Friends is my all-time fall back when I chill at home. I don't care how many reruns I have to watch; whenever I can spare a moment, I watch Friends. I draw inspiration from the show for my role in Auntie Boss. I am definitely a Chandler; you can see the resemblance when I play Donovan. Matthew Perry is just amazing."
Any Friends fan who has watched Auntie Boss – all seven seasons are currently available on Showmax – will agree with Maqbul.
If it isn't Chandler's weird facial expressions that Maqbul channels to perfection then it's his effortless ability to attract "crazy" women.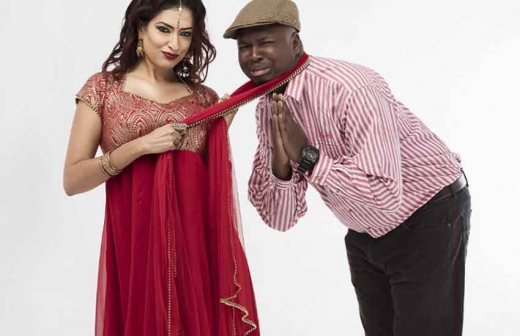 Chandler had Janice and Maqbul is stuck with Varshita (Eve D'Souza) in a toxic relationship that only gets worse as the show progresses.
You are a radio host at Capital FM. How did you get into acting?
Acting came naturally for me. In 1995, one of my teachers picked me to act something out because I was the class clown and noisemaker.
All of a sudden, becoming someone else really got me excited. After completing high school, I saw an ad in the paper about a play at Phoenix Theatres (my sister was an actress there in 1991) and my mum urged me to try out.
From the moment I stepped on that stage, that was it. I never turned back; I even took a sabbatical from campus to get into acting.
So your mother had a hand in your becoming an actor?
My mother and my eldest sister Thelma have been an inspiration because they have pushed me towards my dreams and my passion.
That is what we need in our society. And I was also lucky enough to marry someone who is in the industry; she understands what I do and supported me even when I was stubborn enough to say: I don't want to do this anymore.
With seven seasons of Auntie Boss currently available for streaming on Showmax, what opportunities do internet streaming services such as Showmax offer to local content?
I love that fact that now you don't have an excuse for not watching a local show because you were not at home when it aired.
Showmax has made it possible to watch so much more local content in one place. You can also download shows and watch them later.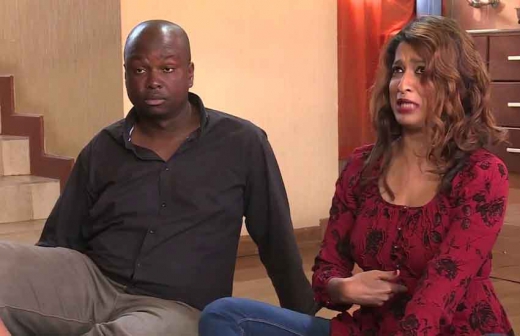 I appreciate the fact that local content is now come closer than ever, and it is good content. I am so happy there is an avenue where the industry is growing to its full potential.
Now it's just a matter of waiting for the Oscars and the money to come in.
Tell us more about your role as Donovan on Auntie Boss. Why do you enjoy playing him?
Donovan has a lot of problems, from Varshita to the house helps to dealing with one of his closest friends Mayweather.
There is a lot of drama around him, and he is just trying to stay sane around this woman he can't seem to get rid of. For instance, if I kick her out today, I'll find her in the bedroom tomorrow.
 What attracted you to this character in the first place?
I hadn't played a comedy role in a long time so I was so excited to get back to it. Comedy requires physical and emotional energy because it takes a lot from you.
 It was an amazing challenge for me, different from the laidback drama that I usually do. Also, I knew acting alongside Eve was going to be fun, the same for the other cast members as well.
I had worked with some of them on stage at the Kenya National Theatre and it was fantastic to bounce off each other because we had chemistry already.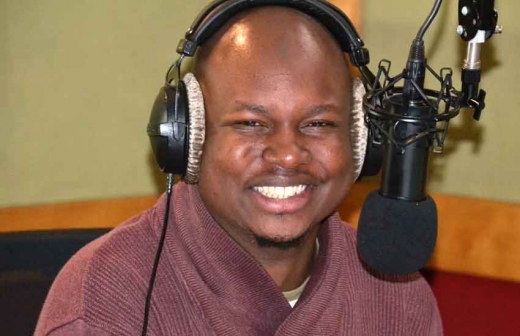 But most of all, I had not acted in a long time. I had taken a sabbatical because at a certain point I had trouble believing in the industry.
When I read the script for Auntie Boss and saw their vision and where they wanted to go with the show, I quickly jumped on board.
Acting alongside Varshita can be pretty intense, because she's nuts. How do you prepare for the role of Donovan?
First of all, the first thing to do as an actor when you want to get into a role is to get into costume. When you wear someone else's shoes or outfit, it changes your persona.
 And then I usually take about five minutes before going into the scene and chant a mantra internally.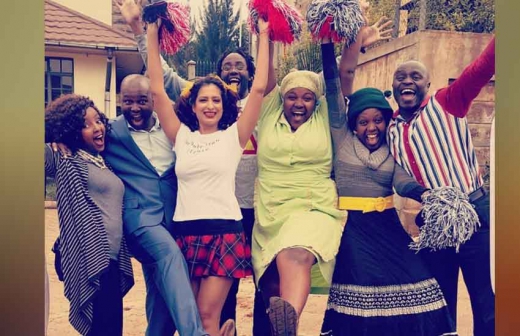 Just come early enough to cut yourself off, get into character and try as much as you can to concentrate on your role, which is kind of hard because there's a lot of chit chats and catching up before shooting begins.
What important life lessons have your learnt from the character throughout the seven seasons?
Get to know someone first before getting engaged or anything. I've learnt perseverance because situations change every single day.
The person that you think is crazy or the one you think is out to get you, most of the time when you look deeper, you'll find that most of them are going through something.
For instance, Varshita has a background of problems with her parents and she seeks to find comfort in Donovan whether he likes it or not.
People go through different things every day but you need to take your time to understand them and not just judge them.
Do you think you are similar to Donovan in any way?
Donovan loves his "me time" and for Maqbul as well, peace of mind is paramount because between balancing two jobs – radio and acting – and a family, sometimes you just want some moments for yourself.
 There's that sense of serenity for both of them. I love that Donovan is very inspired to open his own business and focus on it, which is more or less what I do.
I like to focus on one thing and push it to the end because whatever I do sets up the foundation for the other people who are coming after us.
That's what we've been doing in this industry for the past 20 years.
Looking back, which one of your roles are you most proud of?
I'd say two roles that I played on stage. One is Backlash by Cajetan Boy, a story about stigmatisation of AIDS victims. It was so amazing; it drew a lot of emotion out of me.
Not only was I acting, I was educating as well. The other one is Enemy of the People, which I performed at a time when the country was up and down politically.
 I was lucky enough that the play was showing at Phoenix Theatre at a time when big names such as Ayang' Nyong'o formed part of the audience.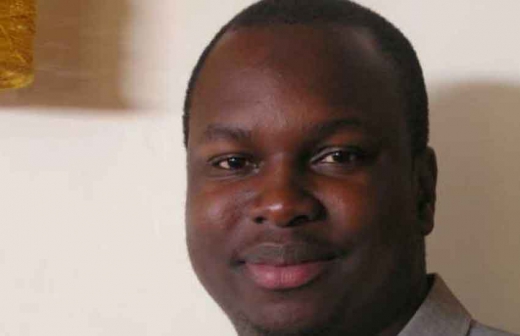 I remember while on stage I would look at them and point out exactly what I was saying so that they could hear because it was a reflection of the society.
That was one of my best moments. TV has its own moments but stage captures me more.
What are you currently watching on TV?
I'm watching Billions on repeat because the story is just so deep; it plays with your mind. The thing about Billions is that one day, you'll be on Paul Giamatti's (Chuck Rhoades) side because he represents justice but you see how justice can be skewed.
The next day, you find yourself on Damian Lewis's (Bobby Axelrod) side because he is just so charismatic; you sink into everything he says.