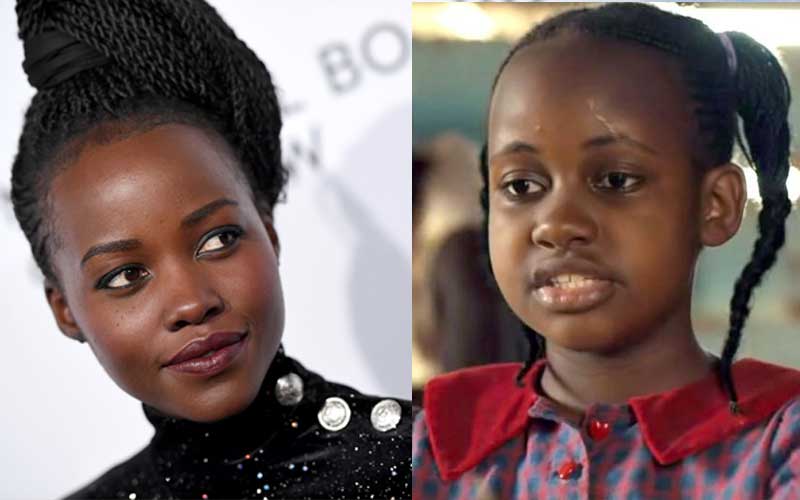 Kenyan-Mexican actress Lupita Nyong'o is mourning the death of 15-year-old Queen of Katwe star Nikita Pearl Waligwa, who succumbed to a brain tumour.
Taking to social media platforms, the Academy Award winner described Nikita as a sweet and talented girl who brought out her role 'Gloria' in the movie with vibrancy.
"It is with great sadness that I post about the passing of Nikita Waligwa, the sweet, warm, talented girl whom I worked with on the film, Queen of Katwe. She played Gloria with such vibrancy," she wrote.
The 36-year-old spent a lot of time with Nikita during the shoot of the film and revealed that the youngster faced an enormous challenge battling brain cancer.
READ ALSO: Queen of Katwe: Blockbuster movie featuring Lupita Nyong'o that no local seems interested in
"In her real life, she had the enormous challenge of battling brain cancer. My thoughts and prayers are with her family and community as they come to terms with having to say goodbye so soon. May she truly rest in peace. May it be well with her soul," she wrote.
School pays tribute
Nikita's school, Gayaza High School, tweeted about her death on Sunday 16,2020.
"Fare thee well Nikita Pearl Waligwa. You were a darling to many and we have lost you to brain tumour at such a tender age. Rest in Perfect Peace dear."
The news prompted an outpouring of grief with social media users expressing their condolences and recalling her role in the movie directed by Mira Nair and filmed in Katwe, a slum in Uganda's capital, Kampala.
David Oyelowo, who also starred in the film, wrote on Instagram that Nikita was "a ball of light" in the film and in life.
"Her battle with a brain tumour was humbling to witness," Oyelowo wrote. "Her light will live on."
Declared cancer-free
Nikita was first diagnosed with a brain tumour in 2016 and according to sources, Disney footed her bill in India and was given the all-clear health bill in 2017 but in 2018, she was found to have another tumour.
READ ALSO: Queen of Katwe: Lupita Nyong'o's new movie is giving us goosebumps!
Nikita made played the role of a girl named Gloria in "'Queen of Katwe.' She was a close friend of the main character Phiona Mutesi (Madina Nalwanga) and taught her how to play chess.
Queen of Katwe also starred Lupita Nyongo who played Harriet in the film. She was the mother of the main character, Phiona.
Queen of Katwe was based on the true story of Phiona Mutesi, an uneducated girl from the eponymous slum who took up chess in 2005 and overcame overwhelming odds to become the first female winner of Uganda's junior chess championships.
By the age of 17, she was representing the country at international competitions.