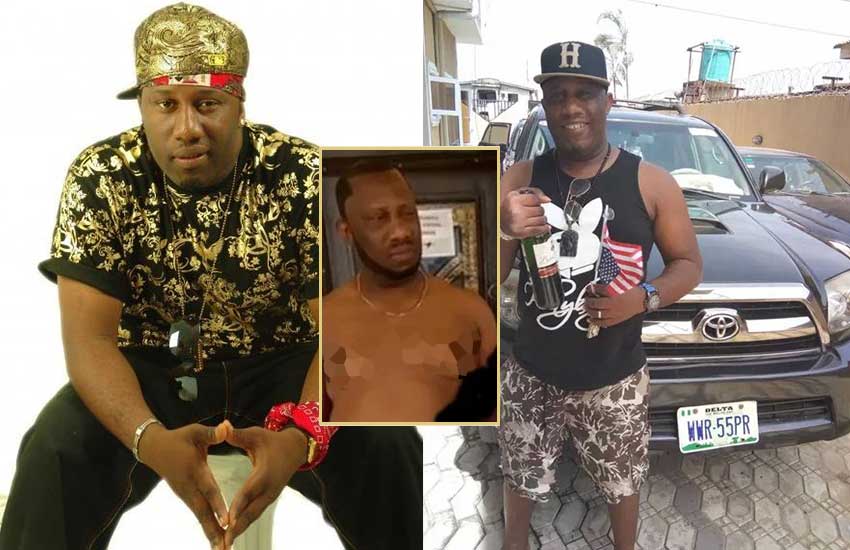 A video of famed Nollywood star Ernest Azuzu allegedly begging for alms in the streets of Lagos, Nigeria, five years after suffering a stroke has elicited sharp reactions.
Shared on Instagram by a user - @bolingo2014, Azuzu is seen in the video shirtless, dazed, disoriented and barely recognisable.
Believed to have been shot on the streets of Oke-Afa in Isolo, Lagos, the 'Another Campus Queen' actor cannot walk, said Louis as he ranted on how Nollywood and the Nigerian government had neglected the ailing star.
"So we are calling on Nollywood to come and assist their member. It is not only to act in the film, but this guy also cannot even walk. They need to come to his aid not when he dies they will come and do a big burial for somebody. Even the Nigerian government needs to back the guy and know what the problem is.
"I'm directing this video to Nollywood. This is a star that everybody knows that he is in this kind of condition. We saw him at Justrite Supermarket asking men for money when he has Nollywood people doing anything they like but they don't know how to help themselves,'' shared Louis.
Read Also: Kneeling down to propose is totally wrong – actor Pete Edochie
A position disputed by the President of the Actors Guild of Nigeria, Emeka Rollas, who expressed shock at Azuzu's reported turn of events.
"I haven't been really briefed about Ernest's situation but I was shocked to see the video of the man hurling insults at Nollywood without really knowing how involved we have been in his case.
"People just act in ignorance. We have been on his case for many years now. We took him to a man of God who healed him of his ailment. He was there for months and when he was leaving he blessed him with a Prado Jeep. I am really surprised at the turn of events. I will contact his wife and get back to you," Rollas told Premium Times.
Read Also: Actor Mike Ezuruonye out of danger after critical eye surgery
Azuzu, in a 2018 interview with Scoop, narrated that his wife was the only person who stuck by him after he went down with stroke in late 2015.
"When I was down with a stroke, my wife was the only one who didn't forsake me. It was a terrible situation because I did not work for three years, yet I was
"I must confess that I was afraid that my wife would leave me at that time. Though the illness was serious, it didn't affect my sex life. Naturally, I am hyperactive in bed and I don't joke with sex. I have been married officially for five years," said Azuzu.