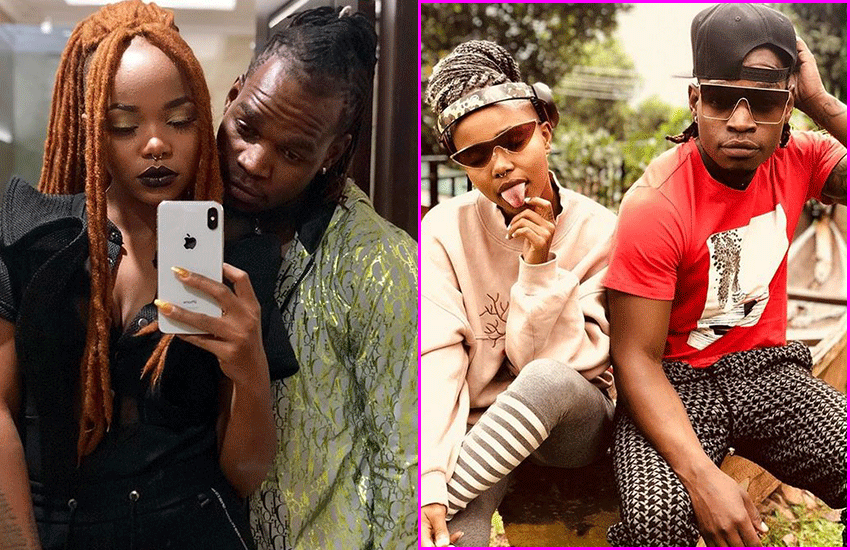 24-year-old Tanzanian rapper Rosa Ree, born Rosary Robert, has been slapped with a six-month ban over a raunchy video 'Vitamin U'.
According to the Baraza la Sanaa la Taifa (BASATA), Rosa Ree's steamy video with Kenyan star Timmy Tdat went against rules and regulations set by the regulator.
"Baraza la Sanaa la Taifa (Basata) limemfungia msanii wa bongfleva nchini Tanzania Roza Ree kutojihusisha na muziki kwa miezi sita kutokana na video ya wimbo wa Vitamin U aliyoshirikishwa na Msanii Timmy Tdat wa Kenya," reported the Mwananchi Newspaper.
Rosa Ree has also been ordered to pay a fine of Tsh2 million for failing to notify the body of her work with Tdat, according to another Tanzanian outlet, the Citizen.
All artists who work outside Tanzania need to obtain permits from BASATA.
BASATA's acting Secretary-general Onesmo Kayanda is quoted saying that Rosa Ree failed to produce a contract with Tdat as per regulations. 
We summoned Rosa Ree and granted her a hearing. The board found her with two mistakes other than sharing explicit content online. One, she never brought the project to Basata for review and two she did not enter into a contract with the international artiste she collaborated with as per the law," said Kayanda.
Born in Moshi Tanzania and studied in Kenya, Rosa Ree, in her appearance before the board claimed that she did not know that she had to submit the video first despite being featured by Timmy Tdat.
In her apology, she reiterated that she had learnt her lesson and would, henceforth, stick to expected norms and uphold standards.  
"Ningependa kuomba radhi kwa waliokwazwa na ile video iliyosambaa mtandaoni. Leo hii nimefurahi kukutana na Bodi ya Filamu Tanzania. Wamenielimisha mengi kuhusiana na sanaa na kanuni zake. Tutaendelea kufanya kazi pamoja ili kuweza kuifikisha sanaa ya Tanzania mbali zaidi. From now kazi zangu zitakuwa up to standards," she wrote on social media.