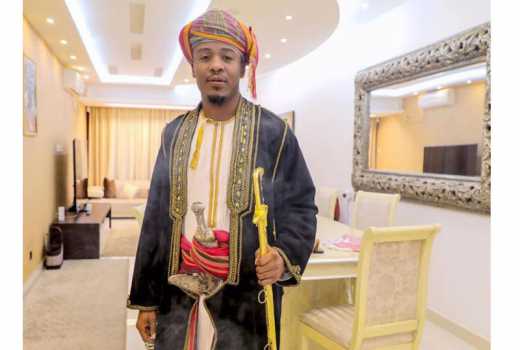 Barely weeks after Ali Kiba's lavish multi-million weddings held in Kenya and Tanzania, there is trouble in paradise after one of his four baby mamas took him to court for child support.
With the help of Women's Legal Aid Center(WLAC), Hadija, a businesswoman who sells second hand clothes in Tanzania filed a case at the Kisutu Resident Magistrates' Court in Dar es Salaam demanding a total sum of Tshs1.4 Million (Ksh 61,496) which she says he owes her for unpaid child support.
Hadija wants Tshs460,000 (Ksh 20,000) every month for child maintenance and Tsh 950,000 (Ksh 42,000) for their daughter's fees.
"Kutokana na sheria ya watoto ya mwaka 2009, mdaiwa anatakiwa kutoa huduma kila mwezi. Chakula laki 150,000/=, matunda 50,000/=, chakula cha ziada 50,000/=, michezo na burudani kwa watoto 100,000/=, nguo tsh 60,000/= na matibabu tsh 50,000/= ambapo jumla ni Tsh 460,000/=" her demands read.
Court reports reveal that their daughter was born in January 2013 at the Mikocheni hospital in Dar es Salaam with the bongo artist registered as the father.
Should the court rule in her favor, Hadija is also asking for Ksh 280,000 for the 14 months beginning February 2017 when the artist stopped giving her money for their child's upkeep. She also wants the court to compel Kiba to pay for her upkeep as the child's mother.
The artist is yet to respond.
He has three other children with three other different women.
The 'Seduce Me' hitmaker tied the knot with his Kenyan girlfriend Amina Khalif on April 19 in Mombasa followed thereafter by a white wedding in Dar es Salaam.