Family wants State to hasten process of returning its land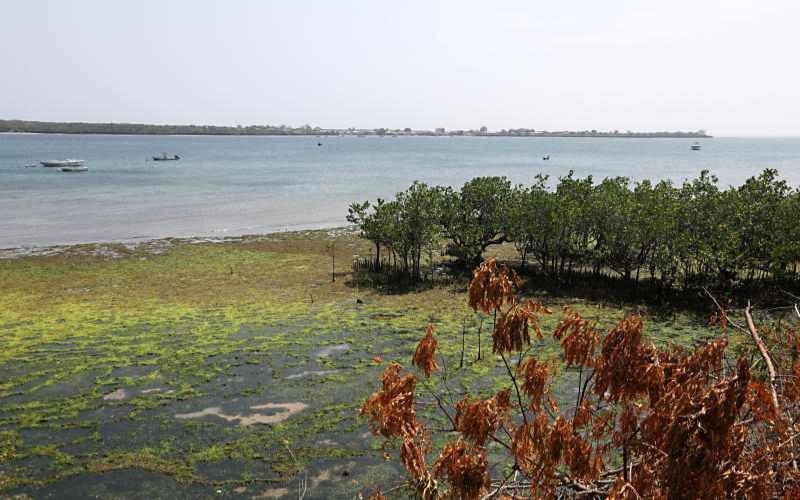 The government has started a process to restore ownership of a huge chunk of Wasini Island in Kwale County to a family which lost it 42 years ago following an "error" by a lands officer.
The Saggaf family has been in and out of courts to reclaim the 289 acres of land worth more than Sh1.3 billion.
Government officers in Kwale have been tasked with restarting the process of restoring ownership.
The first attempt to survey the land in Shimoni in Lunga Lunga sub-County and hand it back to the family failed on Monday after surveyors were unable to start work following a day of chaos by the residents.
The Saggaf family spokesman Mohamed Maula Saggaf said they will stop the operations of seven tourist establishments located on the land.
"We are waiting for the government to survey the land and then we stop the operations of seven tourist hotels on our land," Saggaf said.
He denied that there were many squatters on the land, adding that most of it was vacant save for the hotels and those excavating coral blocks.
On March 2 this year, Saggaf wrote to the Coast regional commissioner John Elungata asking government officers to expedite the survey work to help the family reclaim their land.
Back and forth
The land registration number Kwale/Wasini Island/W/33 was acquired by Saggaf family in 1969 but it was allocated to other people in 1978 through an error by Lands officers.
The Ministry of Lands sub-divided a parcel of land into 87 plots and issued title deeds in 1979 to new owners.
The Saggaf family contested sub-division via a civil suit filed in 1981 at the High Court.
In the High Court judgement of July 21, 1995, the land was returned to the Saggaf family and in 1997 the court ordered the cancellation of all the title deeds in favour of the complainants.
On Monday, the government surveyors however did not turn up to start the survey work as the Kwale County surveyor Herbert Ndolo explained that they were called for a consultative meeting by the Lunga Lunga deputy county commissioner H A Hussein.
In a letter to Ndolo dated February 17, 2021, Hussein asked surveyors to begin work on the disputed land.
"This is to help deliver justice that has been delayed for long. Justice delayed is justice denied," said Hussein.
He noted that the committee handling the work proceeded without a plan and held their first meeting with surveyors on March 19, 2020 and agreed to start work on April 7, 2020.
However, the deputy county commissioner said that work stopped because of Covid-19.
But Saggaf criticised the surveyors' delay in starting work on the land.
"We are disappointed that the government failed to bring the surveyors to Wasini today as promised. This matter is taking too long," he said.