By Peter Orengo and Maureen Odiwuor
Kenya has a long history of malaria, dating back to 1918, characterised with epidemics.
The last recorded malaria epidemic in Kenya was in 1998-1999, occurring during January-March as a result of the El Nino induced excessive rainfall of October-December 1997.
The country now plans that by 2017, to have reduced morbidity and mortality caused by malaria in the various epidemiological zones by two-thirds.
Currently malaria presents a major public health challenge in Kenya, with 30 per cent of outpatients and 15 per cent of inpatients suffer from the disease, with a three to five per cent of deaths.
Some of the government interventions in the last few years include vector control, access to prompt and effective diagnosis and treatment. Others include strengthening malaria epidemic preparedness and containing outbreaks.
Prevalence
According to the 2010 Kenya Malaria Indicator Survey, although malaria prevalence has remained low in most parts of the country, there has been little or no change in the household ownership and use of insecticide-treated nets. Perhaps this may account for the small increase in the overall prevalence of malaria in children less than five years of age, particularly in Western Kenya.
"We put an elaborate control plan that involved the use of Insecticide Treated Nets (ITNs). Mass distribution of bed nets targeting 10.6 million nets is on-going in epidemic prone and endemic regions, with over eight million already distributed," said Head of Disease Prevention and Control, Dr Willis Akhwale.
He said the intervention led to malaria prevalence reduction from six per cent in 2003, 21 per cent in 2010 and 80 per cent in 2012, in Western, Nyanza and Rift Valley.
According to a research conducted in 2008 by several organisation in the United States, there is misconception that Insecticide Treated Mosquito Nets (ITNs) is purely a Western intervention.
The report also disagrees that there is wide spread misuse of nets in African countries. It says the number still remain negligible and that mostly long-lasting insecticide-treated nets typically wear out after two to three years. By this time, they are usually worn out and their use diverted.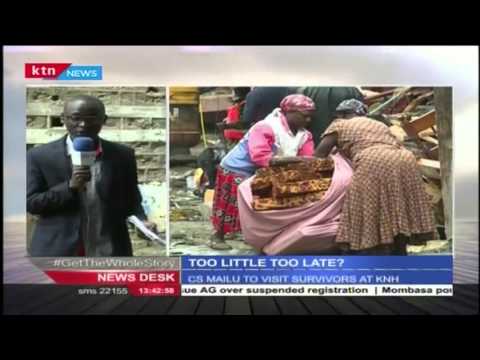 Huruma residents ordered to relocated find it difficult due to the expenses involved.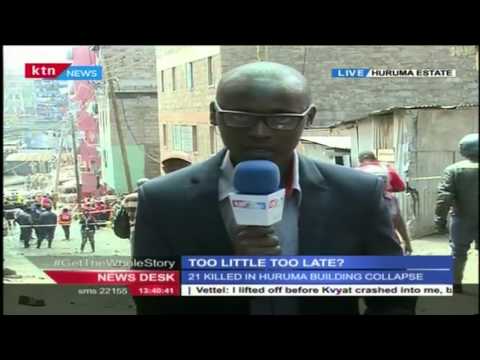 96 people still missing in the Huruma tragedy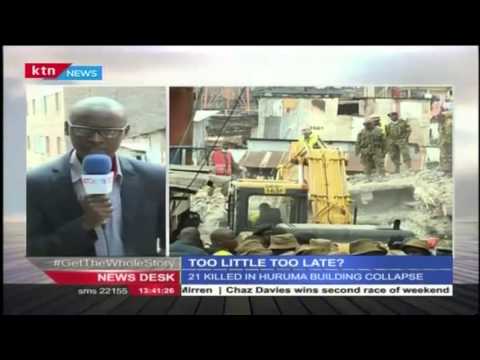 Residents living next to the collapsed building in Huruma asked to rellocate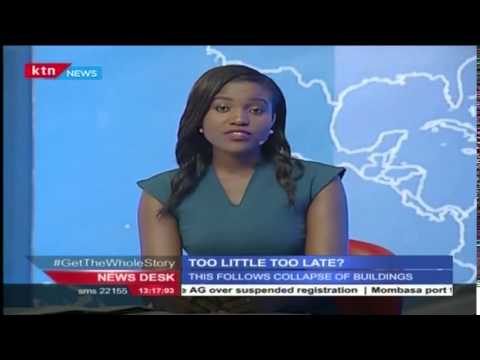 Huruma dead toll hits 21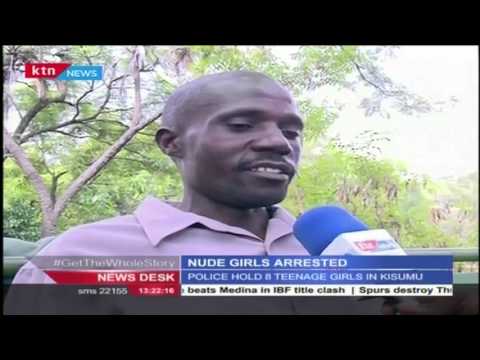 Teenage girls arrested in Kisumu for stripping nude for pictures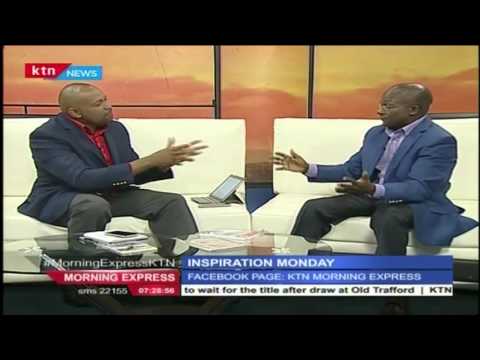 Mbugua Mumbi talks about his education and work life