Woman who killed another over her husband escapes jail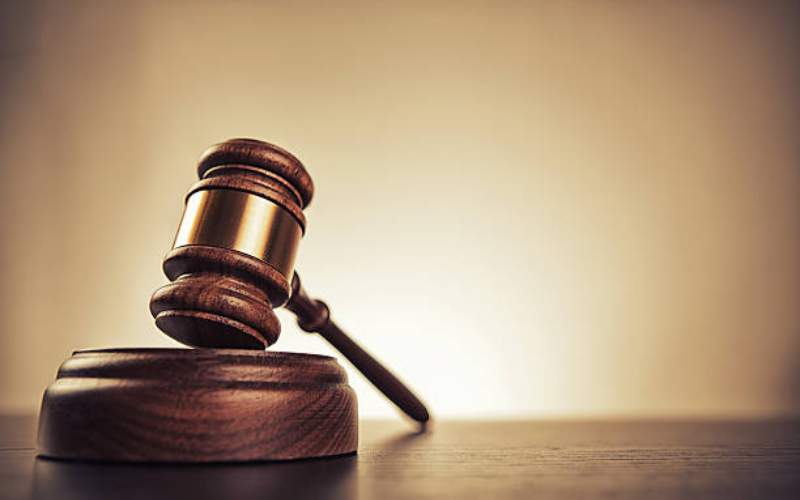 A woman who confessed to killing another after finding her in bed with her husband has been sentenced to two years' probation.
Joan Chemutai had on December 15, 2020 entered into a plea bargain agreement with the prosecution and her murder charge reduced to manslaughter, as contrary to Section 202 as read with Section 205 of the Penal Code.
Chemutai and Mercy Chepkemoi (deceased) were married to brothers. Chemutai accused Chepkemoi of having an affair with her husband.
Chemutai had confessed before Justice Asenath Ongeri at the High Court in Kericho, to stabbing Chepkemoi on October 5, 2018, at Kibwastuyo village in Bureti.
Chemutai was married to Kiprono Kirui and Chepkemoi to Richard Cheruiyot. Cheruiyot died three months before the incident, leaving behind Chepkemoi and three children.
The court noted that Kirui was mandated to take care of his brother's wife and children.
However, at around 8pm on the fateful day, the court heard that Chemutai had gone to buy vegetables at a nearby shopping centre and on returning an hour later, she found her husband and Chepkemoi in the act.
"On noticing that he was caught unexpectedly, Kirui ran outside, leaving behind Mercy. A fierce fight ensued between the accused and Mercy. As they were wrestling on the ground, the accused person stretched her hand and reached for a knife which she gripped and used it to stab Mercy on her stomach," reads the prosecution statement.
Neighbours who heard the commotion went to the scene and took Chepkemoi to a dispensary before she was referred to Kapkatet Hospital, where she died days later.
Chemutai fled to her grandmother's place before she was arrested and arraigned.
In her mitigation, Chemutai, through her lawyer, told the court she did not intend to kill Chepkemoi, and that the fight led to stabbing because she was provoked after she found the latter making love to her husband.
She told court she had been in custody since her arrest in 2018, and that her husband, who was the cause of the fight, was a free man. She further said she had three young children in need of her care.
Justice Ongeri said the case was appropriate for a non-custodial sentence based on a positive probation report tabled in court.
"The Probation Officer filed a pre-sentence report, which I have taken into account. The deceased and the accused person were married to blood brothers and the deceased was found making love with the accused person's husband when a fight ensued and the accused stabbed the deceased with a knife inflicting fatal injuries," noted Ongeri.
He added: "This case is appropriate for a non-custodial sentence, taking into account that the accused has been in custody since November 11, 2018, when she was arrested. The accused is placed on probation for a period of two years on condition that she complies with the requirements of the probation officer."
The judge also directed that the accused undergoes counselling sessions during the two-year period.