Man who confessed to killing wife jailed for five years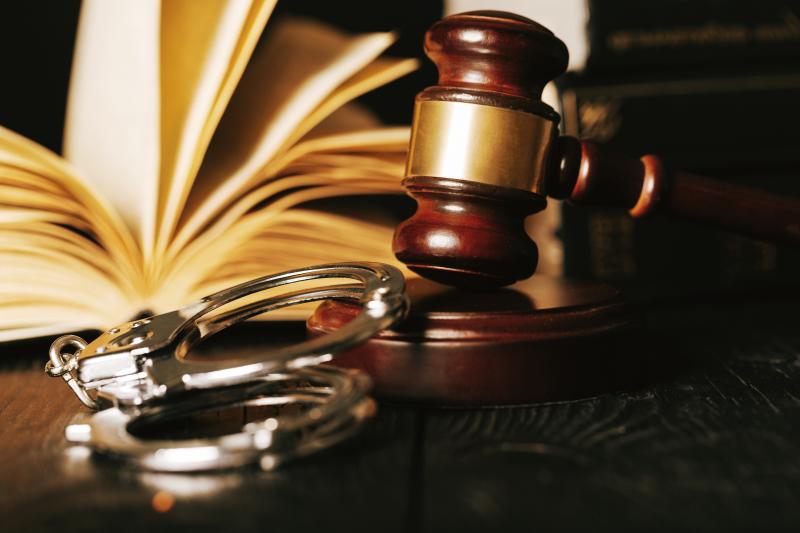 A man who hacked his wife to death has been sentenced to five years in prison after striking a plea deal.
Paul Kipkemboi confessed to killing Caroline Koech at their home in Kipkelion, Kericho County, in November last year.
According to Kipkemboi, an argument ensued when he found out that his wife had been on a drinking spree and neglected their children.
The prosecution presented facts before Kericho high court judge Asenath Ongeri stating that on November 12, 2020, at around 9:30 pm, the accused got home from a circumcision ceremony and found his children had slept hungry and his wife was drunk.
"The deceased was milking their cow at that time, and the accused was very annoyed with what the deceased had done but tried to control himself because it was a taboo among the Kalenjin to quarrel or fight during the circumcision period," the court heard.
The prosecution said that Kipkemoi tried to question his wife, and a war of words began, with the deceased threatening to leave to her parent's home. The quarrel then escalated to a fistfight.
Kipkemboi's sisters are said to have arrived at the scene and rescued Koech.
But Kipkemoi said that his wife started insulting him. Angered by her actions, he grabbed a panga from the house and cut her on the head.
"The accused continued assaulting her, inflicting deep cuts on her head and other body parts before he fled from the scene," the court heard.
The sisters alerted the neighbours, who called police officers.
The police officers moved the body to Kericho County referral hospital.
Kipkemoi is said to have later surrendered to the police officers and confessed to the crime.
Postmortem indicated that the deceased suffered a severe head injury.
In his mitigation, Kipkemoi told the court that he was remorseful and sought a non-custodial sentence because he had two young children who depend on him.
But the court noted that a non-custodial sentence would not be awarded in the case which involved domestic violence.
"The accused person should have separated from the deceased instead of cutting her with a panga. The court must say no to domestic violence by meeting a deterrent sentence," ruled Justice Ongeri.
"The court has taken into consideration mitigation circumstances and especially, the fact that the accused pleaded guilty to manslaughter and saved the court time for trial and also the fact that the accused person is a first offender," the judge noted.