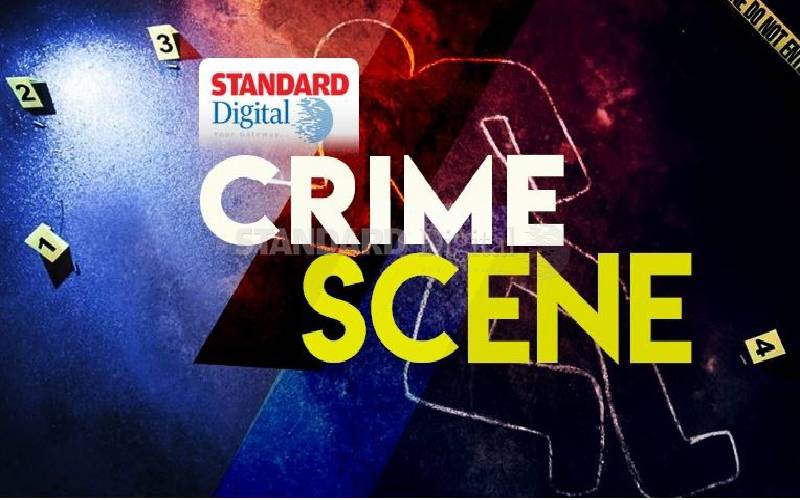 Residents of Lobuene village in Igembe South region of Meru woke up to a horrifying incident where a man killed his wife and later hang himself shortly after the evening meal.
Gitonga Mutuma hacked his wife Beth to death in the dead of the night as their children slept before he hung himself with a rope.
According to his mother Kamengere Mutuma, she was awakened by cries from one of her grandchildren early morning.
"I heard my grandchild crying at 5am and I wondered where my son and his wife were. I went to their house and knocked on the door and window but there was no response. I opened the door and with a torch discovered my son had hung himself and the wife was inside the house," said a tearful Ms Mutuma.
Read More
She said they were surprised because the couple had been on a date earlier before returning home.
Gitonga had traveled from Mombasa for the Christmas festivities.
The wife, a Sunday School teacher, had earlier conducted a children's service at the local church.
Mbooni Chief Joshua Kaberia and his assistant Grace Nkirote, who visited the scene, said there were signs of a struggle before the deaths.
"We found the wife in the table room and blood all over the house. There was a Bible and a photo placed on her. At the back of the house we found the man had hanged himself," said Ms Nkirote.
Nkiore said from accounts by neighbors, the couple had a history of dispute, culminating in the deaths.
"We are shocked because this is the first incident here. It is unfortunate because we have always sensitised residents about the need to reach out to others when they have problems. There is always a solution when people in the community look out for one another," she said.
Igembe South police boss Henry Akong'o said the local administration, including the chief, had heard disputes between the couple.
"The man worked in Mombasa while the wife stayed home. Whenever the man went back home there were disputes, which have degenerated resulting in the incident," said Mr Akongó.
Joshua Murithi, a neighbor, said the villagers were in disbelief, as they had not encountered such deaths.
"We are very sad and shocked because of the deaths. We normally see this sort of incident on television, we never had such here. They had a big business and had been back home for some days. We cannot understand what happened," said Murithi.
"They had gone out and looked happy. They came back and prepared a meal and ate together in their house. I do not know what could have transpired between them in the night," he said.
The two bodies were taken to the Nyambene Level Four Hospital.