Grace Akumu loses Citizen Conventions Party, blames lack of funding and political hostility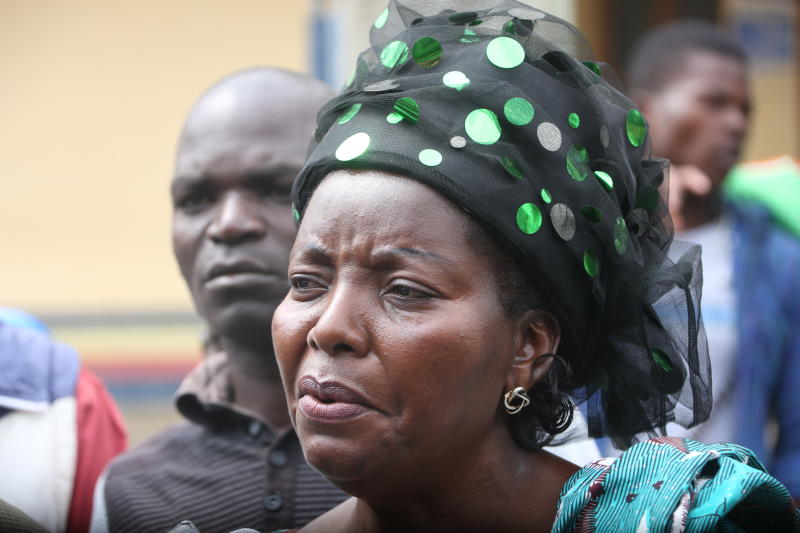 When she launched a political party in 2014, Grace Akumu was optimistic that it would grow to become a force in the region.
Akumu had grand ambitions with her Citizen Conventions Party (CCP) and was keen to follow in the footsteps of other female party leaders like Martha Karua of Narc Kenya.
After all, Nyanza had already set a great example by embracing past women trailblazers like the country's first female MP Grace Onyango.
Today, Akumu has given up on her party after experiencing the problems that fringe parties face in regions dominated by one party.
New officials have taken over her party with hopes that the fresh leadership will fly her vision for the party after she opted out.
What used to be CCP is now called Ubuntu People's Forum. It has been gazetted by the Registrar of Political Parties.
Yesterday, Akumu narrated to The Standard the struggles she went through in her attempts to build the party, and how her attempts flopped. CCP's collapse was long coming.
She faced stiff opposition in Nyanza where ODM is dominant. Nationally, she claims fellow women frustrated her efforts to increase membership.
"It has not been easy for me. I single-handedly spent my money to support operations of the party and I managed to mobilize several people to join but it was not tenable," she says.
In a region where women have been struggling to survive in male-dominated politics, Akumu says she faced stiff opposition trying to challenge ODM's dominance. She alleges hostility from other parties.
"Nyanza does not want to accommodate any other party. It has not been a walk in the park marketing the party," she said.
In 2017, her party fielded candidates in elective seats but was unable to clinch any as she received stiff opposition from ODM.
Early this year, Akumu made another attempt to revamp her party by aligning it to Deputy President William Ruto's 2022 bid but that attempt flopped following what she says was the DP's cold reception of small parties.
"The DP was categorical that we fold our parties and join UDA and that was an option I could not accept," she said.
Just like other fringe parties, the strict rules set by the government on the political party's fund locked her out, and meant that she would have to rely on donations from members.
For fringe parties like hers to qualify for the political party's fund, they must have at least 25 MCAs and three governors.
"The government has made it very difficult for small parties to qualify for funding and that is why most fringe parties are unable to survive," Akumu said.
Starved off funding to support her party operations, Akumu was staring at the possibility of her outfit being deregistered by the Office of the Registrar of Political Parties.
Early last week, a Gazette notice by the Registrar Ann Nderitu listed the interim officials who will take charge upon expiry of the seven-day notice.
In the raft of changes, party chairman Vincent Ekapolon will be replaced by Beatrice Nyawira, while party leader Grace Adhiambo will hand over to Samwel Rukahu.
The new changes will also see Fanuel Tolo, the CCP Secretary General, replaced by Njoroge Gichuhi, while Joyce Ongai, a nominated Jubilee MCA, will take over from Magdalene Ramoya as women leader.