Governor Lee Kinyanjui's allies take over and rename Citizens party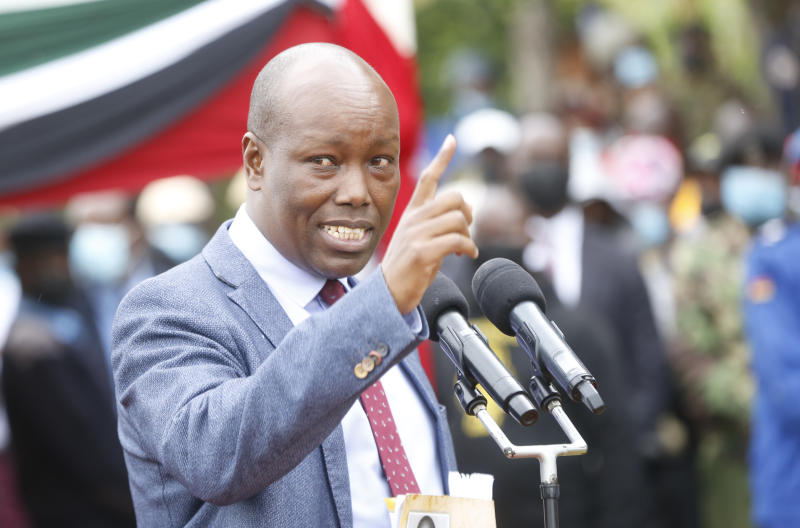 The Nakuru boss' advisers took over Citizens Convention Party and renamed it Ubuntu Peoples Forum.
Coming only days after Kinyanjui said he was considering forming a party, the Gazette notice by the Registrar of Political Parties Ann Nderitu this week listed the interim officials who will take charge upon expiry of the seven-day notice.
Chairman Vincent Ekapolon will be replaced by Beatrice Nyawira while party leader Grace Adhiambo will hand over to Samwel Rukahu. Nyawira is the governor's political adviser and played a critical role in his 2017 campaigns.
Fanuel Tolo, the CCP secretary general, will be replaced by Njoroge Gichuhi, the chief of staff in the governor's administration who once served as the Constituency Development Fund chairman for the larger Nakuru Town constituency when Kinyanjui was the MP.
Joyce Ongai, a nominated Jubilee MCA, will take over as women leader from Magdalene Ramoya.
Moses Esekon, who was leading the Building Bridges Initiative campaigns among the youth in Nakuru County, will assume the role of marginalised representative.
Kinyanjui did not confirm whether or not he is behind the party, but on Friday he said Nakuru must be on the negotiating table during the coming General Election.
"There has been great conversation around the voting pattern of people from the Mt Kenya region. As a leader from the region, I have keenly observed their actions over time and made conclusions," said Kinyanjui.
"While their actions may look random, a close reading of previous political decisions reveals a clear pattern that is predictable now and in the future."