Kang'ata set the stage for daring political con show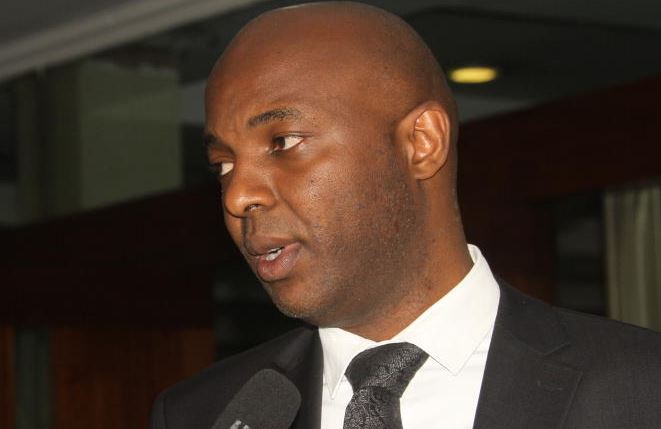 There is something cunning about Senator Francis Kang'ata Irungu's angular visage.
In calm speech, the cunning look blooms. You can see him holding back more from you. In street parlance, he's 'mixing you up'. While at it, the image of a laid-back man fools you, yet you can see impatience jut forth from his forehead.
In agitated speech, it is impossible to reconcile the man with his former self. With a full moon smile, the frontal vein bulging, shoulders swaying and dimple peppering the performance, Kang'ata becomes a spectacle to behold.
And his eyes tell the story of phased but full-blown ambition, excitement galore and the determination of a child keen to ride a bike. They are as easy as they are daring and raring. So much so that it is not easy to make out the man.
From a student leader, councillor, MP and now a senator, he must have the knack for getting it right. He has never lost an electoral contest yet he takes a bigger gamble at every spin of the wheel.
With this mix of fortunes, Jubilee political benefactors handed him the coveted majority whip post in May last year, after booting the previous holder, Susan Kihika. It is a coup Kang'ata least celebrated, and this should have worried them.
Right from his first day, Kang'ata was the reluctant whip. Haggard, he modestly tailored his promise. "I will endeavor to do my best to match her. I am not so sure because her shoes are quite big, but I will attempt."
"On that day, Kang'ata put up a meek show, allowing Deputy Speaker Kindiki Kithure to put Kihika down at every turn to the point he (Kindiki) giggled, "If I were you, I would not say anything today. I would just say thank you and move on."
Kindiki's political wing was hurting and Kang'ata was rubbing it in. With the odds against him, Kang'ata backed off but the following day, walked in with a motion to remove the deputy speaker from his lofty position. Kindiki had not seen it coming.
Kindiki had missed a parliamentary group meeting where the decision to remove his colleagues had been arrived at. Kang'ata trashed the deputy speaker's excuse that had not been invited.
"There is something we call judicial notice. Even if he had no invitation, he ought to have know we were meeting as it was widely reported in the media. We cannot belabor the importance of PGs. They have constituted and toppled governments. That's how Thabo Mbeki, Theresa May were kicked out. Donald Trump was saved by a PG," Kang'ata claimed as he debated the motion.
In a matter of minutes, Kindiki was out. It was a classic Kang'ata act; unassuming, strategic and effective to the core.
Shortly before he became MP for Kiharu, during his legal practice, Kang'ata had netted a big fish in a similar unassuming manner. Deputy Chief Justice Nancy Baraza had been involved in an altercation with a mall guard, which spilled into the media.
Kang'ata took up the guard's case, pushed it to the limit and Baraza quit her position. Before felling the DCJ, Kang'ata had no known profile as a lawyer; he had not handled any major public case and was not involved in Law Society of Kenya politics.
Riding on the popularity of the Baraza case, he vied and won the Kiharu parliamentary seat in 2013. When Parliament sat after the formalities of swearing in, Kang'ata was among the MPs to transact formal business in the House. He couldn't wait.
While moving a petition to revise the Ministry of Education's budget to provide a free school-feeding programme and registration fees for candidates, he got into an altercation with the Speaker who was insisting it was not yet debate time.
"No. It is important. This is the most important point…" he argued, eliciting laughter for telling off the Speaker.
An eventful career in the House had just began. Later that year, he was among the hordes of MPs who would accompany President Uhuru Kenyatta and Deputy William Ruto to the International Criminal Court to give them moral support.
Hunt for opportunities
While at The Hague, and despite putting up the support show, Kang'ata was busy hunting for opportunities for Kiharu. He sought and got in touch with the city's chamber of commerce officials, initiating talks on milk storage solutions.
He also visited local universities hunting for scholarships for constituents.
But it was also in the Netherlands where he dabbled in his other love, reggae music. He took time off on the weekends to make solo ventures in Dutch cities, attending reggae concerts in Rotterdam and Amsterdam, as his fellow MPs huddled outside hotel lobbies.
In past interviews, Kang'ata has claimed his love for music began in Thika High School where readings on triangular trade ripping off Africa inspired him to love reggae and law.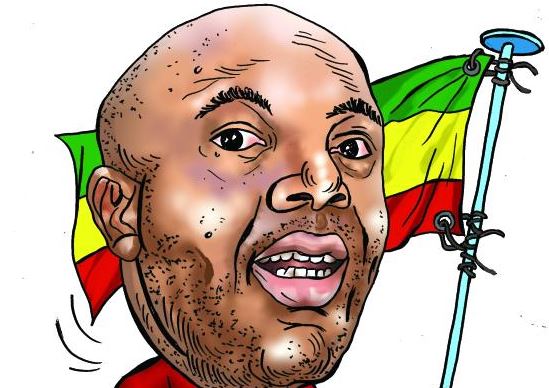 It was also in Thika that he earned the first of his two academic suspensions. Incidentally, this first suspension is tied to his current tribulations–the open letter to President Kenyatta which earned him political banishment from the core of Jubilee leadership.
Schoolboy Kang'ata had swamped the principal's office with anonymous letters, complaining about this or the other, and offering dubious solutions. He would sign them off as 'Kiboro'. It went on until the principal stormed their class and demanded, Slim Shady style, for the real Kiboro to stand up.
Kang'ata must have behaved in a manner that betrayed him for he was soon outed and suspended. But he lodged a petition with the local education office which ordered a Board of Governors meeting to hear him out.
The board gave him another chance, and he lay low, concentrating on his studies until he scored an 'A' to qualify for law studies at the University of Nairobi. At the UoN, as a fresher, he was elected vice chair of the Kenya Law Students Association and later as a Sonu official, with James Orengo sponsoring his campaign posters.
It was not long before he earned his second academic suspension over a student union tiff with the university administration. Retreating to Murang'a, he ventured into washing cars and music promotion, earning himself the moniker DJ Nyuto.
At a recent interview with TV journalist Jacky Maribe, Kang'ata claimed credit for bringing Jamaican artists to perform 'live' in Murang'a clubs, and the effect it had on his popularity.
"I brought them Teddy Dan of 'United States of Africa' live in Murang'a. They couldn't believe ...Teddy Dan, live! Original!," he excitedly explained his masterstroke, forehead vein jutting forth.
This was all he needed to join civic politics, getting elected at 22 and before the Mwai Kibaki regime pardoned the suspended students.
Kang'ata claims he has always known he would win any election. It is easy, he says, as long as one can feel the pulse of the voting base and aggregate the people's wishes and desires.
It is the same approach he has used to dump the Kieleweke wing, setting up the letter furor and waiting on the sideline as his benefactors swallowed the bait.
At a public rally with the DP two days ago, Kang'ata was delighted to be back home where he has belonged all along. It was a classic con act.