Former AG was powerful man who shaped nation's history, says Koigi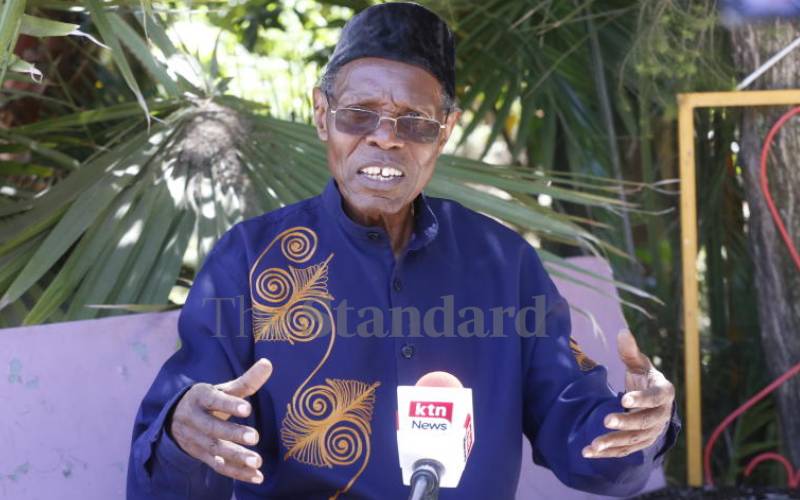 Veteran politician Koigi wa Wamwere eulogised Charles Njonjo as one of the leaders who shaped Kenya into what it is today.
Admitting that he and Njonjo were rivals who never saw eye to eye, Mr Koigi said without Njonjo, the nation would not have been the way it is.
"Njonjo was influential in the 1980s. Hate or love him, but he strongly influenced the way Kenya is today," said Koigi.
According to Koigi, Njonjo loved Daniel arap Moi and supported his bid for the presidency in 1978, despite strong opposition.
He said that even after he quit politics, Njonjo still respected Moi.
When he was the Attorney General in 1981 Njonjo coined the term 'Seven Bearded Sisters' given to seven opposition MPs including Koigi.
The other six were Abuya Abuya (Kitutu East), Onyango Midika (Nyando) Mwashengu wa Mwachofi (Wundanyi), James Orengo (Ugenya), Lawrence Sifuna (Bumula) and Chibule wa Tsuma (Kaloleni).
According to Koigi, the name was given to politicians who were deemed enemies of the state.
"We lost our jobs and some of us lived in fear."
Despite their differences, Koigi said that in 2020, Njonjo reached out to him. "He was generous; bought me lunch and we held a lengthy conversation," he said.