Things we can learn from Kenyan celebrities who went completely broke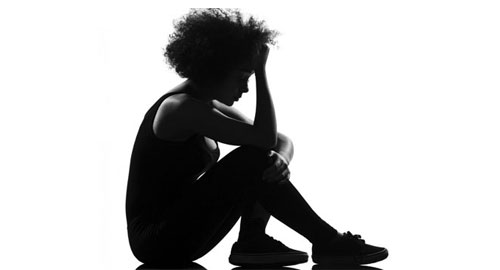 Entertainment is viewed differently with some describing it as the act of providing or being provided with amusement or enjoyment.
So an entertainer offers amusement mostly due to unique talent, although some work hard to get the skills to entertain. Entertainment has become a source of livelihood but is one of the few jobs where experience matters and 95 per cent of artists start from the grass roots and climb up the ladder. But talent is not enough; artists have to prove themselves and show high levels of discipline. This is what I have learned for over 30 years I have been in this industry.
Be open to criticsm
The laugh industry is just like any other job but the difference is entertainers influence what their audiences like and think after getting emotionally connected with the entertainer. This is a job where you become a public figure and you are viewed as as a hero and people expect you to live a certain life that they only imagine of.
The reason being you are always in their houses, uninvited and you become part of their family. But the way they praise and appreciate you means you must be ready to be criticised. I don't know much about musicians having been an actor for over 30 years but I believe they are similar. However, I find music more challenging than acting, which is the reason why most musicians cross over to acting and not the other way round.
Hard work and discipline beats talent
To the young people who want to join the industry, I tell you for free that hard work and discipline beats talent any time. This is the reason you see veteran actors getting more jobs than new actors. It is more challenging now in the era of social media as young people will do anything to trend and don't want to perfect their act. Then with every phone being a camera and a TV set, everyone can now record themselves and post it online. Automatically, you are a journalist, in what is known as citizen journalism.
Fame does not last forever
By luck ones start to trend depending on what they posts online but again most don't maintain the discipline of rehearsing and researching when money starts flowing in after being hired as an influencer. What the new entrants in the industry forget is you are as good as your last job. Fame does not last forever, young fresh talents are discovered daily and have studied your style of delivery and perfected it. They usually forget and think they will be trending forever, forgetting social media is a shortcut to entertainment and in a few weeks someone else will be trending while you are forgotten.
Stop complaining too much
I always say entertainment is talent and you will be luck to be spotted. So, when such happens, kindly invest in your future and be careful not to be bitten by the social bug and start living beyond your means. Always know there are dry seasons when you won't get gigs. When you have to take each opportunity to prove yourself and you have to climb the ladder.
Comedian Daniel 'Churchill' Ndambuki has done well and given other upcoming artists a chance to perform in his TV show. The idea is to learn the ropes and then move on when ready. Not complaining and dictating about payment. That cannot work. Some of us started from crowd scenes and the only line we had was booing but worked hard and kept the discipline to climb the ropes.
Cut your coat according to your size
The last point to my friends in entertainment is, please respect money. I have said before, if you don't respect money it will abuse you and you will be out there crying for help. This is mainly a curse with the male artistes because society does not favour them on this front.
Don't try proving a point by splashing money entertaining friends. Let them call you mean. Tell them you are just taking care of your hard-earned coin. Try to invest in property or stocks or a fixed account for future security.

— [email protected]
@AineaOjiambo