Kenyan woman in the US charged in Sh10b fraud case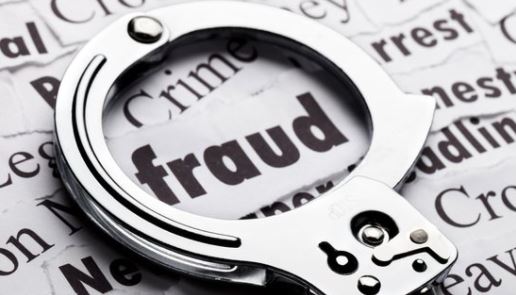 A Kenyan woman in the US has been implicated in a Sh10 billion scam involving funds from the country's healthcare scheme.
Winnie Waruru, 41, and her co-conspirator Faith Newton were on Monday indicted on one count of conspiracy to commit healthcare fraud, paying and receiving kickbacks, money laundering and making false statements.
According to court documents, from January 2013 to January 2017, Newton was part owner and operator of Arbor Homecare Services.
Waruru was a Licensed Practical Nurse working as a home health nurse at Arbor.
It is alleged that Newton and Waruru engaged in a conspiracy to use Arbor to defraud health insurance providers MassHealth and Medicare of at least Sh10 billion by committing healthcare fraud and paying kickbacks to induce referrals.
Newton then allegedly laundered the ill-gotten gains.
Specifically, it is alleged that Arbor, through Newton and others, failed to train staff, billed for home health services that were never provided or were not medically necessary and billed for home health services that were not authorised.
Arbor, through Newton and others, developed employment relationships as way to pay kickbacks for patient referrals, regardless of medical necessity requirements.
They also entered sham employment relationships with patients' family members to provide home health aide services that were not medically necessary and routinely billed for fictitious visits that Newton knew did not occur.
Bought lavish homes
As alleged in the civil complaint, Newton either directly or through Arbor, targeted particularly vulnerable patients who were low-income, on disability and/or suffering from depression and/or addiction.
According to the indictment, Waruru and Arbor billed MassHealth for Waruru's skilled nursing visits, many of which she did not perform.
Waruru also passed cash payments from Newton to an Arbor patient to retain that patient, according to prosecutors.
Newton allegedly used the laundered proceeds of the Sh10 billion scheme to buy multiple homes and a Maserati and to fund investment accounts, a lavish lifestyle and numerous financial transactions.
Forfeiture of properties
The civil forfeiture case seeks to forfeit to the United States five properties in different towns and cities and to forfeit the contents of 40 bank accounts and/or investments.
Newton and a family member allegedly paid themselves approximately Sh4 billion from the profits, while Newton allegedly paid Waruru over Sh45 million.
Federal officials filed a separate civil lawsuit seeking forfeiture of the properties, as well as financial accounts and investments involved in Newton's alleged money-laundering scheme.
In that civil complaint, prosecutors accuse Newton of targeting vulnerable patients who were poor, on disability and/or suffering from depression and/or addiction.
"I will tell you that we're going to zealously defend her action," Sayeg said.
"She is completely denying the allegations, and we look forward to her time in court to try these matters."
Waruru's attorney, Stellio Sinnis of the Federal Public Defender Office, declined to comment.
Following their initial appearance on Monday, Waruru was released after posting a Sh5 million unsecured bond.
Agencies involved in the case include the US Department of Health and Human Services, Office of the Inspector General, Internal Revenue Service (IRS), Federal Bureau of Investigation (FBI), and the US Attorney's Office.
Agencies ink deal to grow trade
Kenya Export Promotion and Branding Agency has signed a Memorandum of Understanding with Kenya Trade Network Agency (KenTrade) to boost exports.