I lost kin to Holocaust, says Israeli envoy Eyal David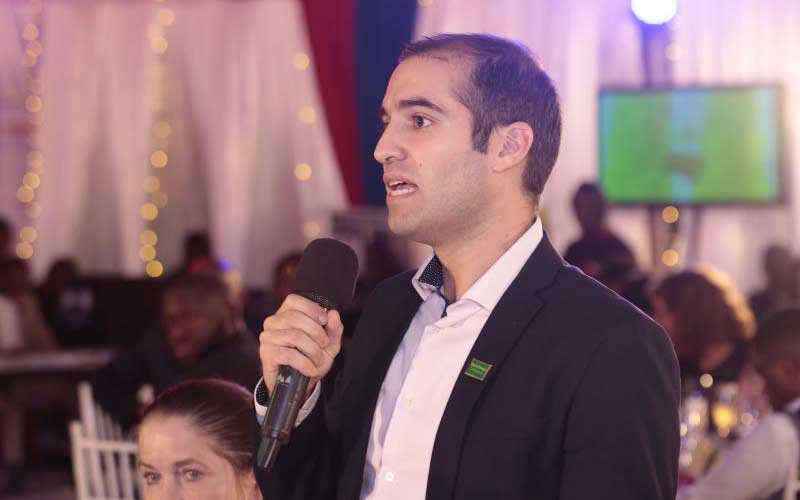 Israeli Deputy Ambassador to Kenya Eyal David (pictured) did not know, for years, that members of his family were among millions of Jews killed in the Holocaust.
The Holocaust was a genocide during World War II in which Nazi Germany, aided by its collaborators, killed six million Jews in Europe.
All along David knew the killing of Jews only happened in Europe. His mother's family had moved to Israel from Libya. His paternal grandmother came from Lebanon and his paternal grandfather from Greece.
"My grandfather's family left Greece in the 1920s, before the war began," he told attendants of the Holocaust Commemoration at the United Nations in Nairobi yesterday.
The truth hit David in 2010 when he visited Belgium and Germany, for the first time. While in Berlin, he said, he visited the Holocaust Memorial and the accompanying museum beneath it.
"The museum tells the story of one Jewish family from each country in Europe which was brutally murdered by the Nazis," he said.
"I was shocked to read about the David family of Greece, which is my family," he said. They belonged to a small Greek community of about 2,000 Jews.
David said he was later shocked to learn, from his grandmother, that Nazis also penetrated northern Africa, including Libya.
At the time, in the 1930s, Libya was under Italians, then led by Benito Mussolini, a close ally of Nazi leader Adolf Hitler.
In Kenya, the day is commemorated by two events, one of which is usually held at the UN.
This year, the event was attended by members of the Jewish and Israeli communities in Kenya, among others.