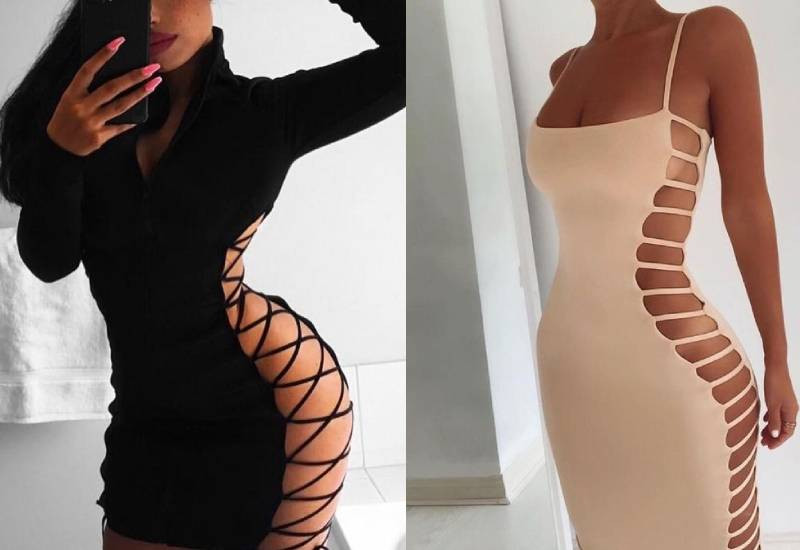 Putting on underwear is believed to have many benefits. However, it appears that leaving out this piece of cloth is the trend these days.
One reason that stood out from the women I talked to was that going 'commando' is mostly to accommodate trending outfits.
"There are some clothes that you just can't wear underwear with", they said. Wearing underwear is becoming more of a luxury than a necessity.
Obstetrician and Gynaecologist, Dr John Ongech, says there is not enough study on under linen but it is important to have them on.
Exposing your private parts to surfaces which are contaminated especially if you are in a dirty environment can give you an infection.
When putting on a dress, skirt or something open, putting on underwear reduces the risks of contracting an infection.
"Dust usually has viral infections and germs which could easily get into the vagina and cause infection," says Dr Ongech.
Also when out on a date, event or even clubbing, you should be wary of the seats, stools or benches you seat on without underwear.
Luckily, if you have a trouser on, which is protective, you could opt not to put on underwear as you are shielded from dust thus reducing the chances of an infection.
Dr Ongech says underwear can also cause a reaction which could increase vaginal discharge or cause a rash depending on the fabric. Cotton is friendly and widely recommended.
If you opt to take the route of mitumba underwear, it is advisable to soak and disinfect them thoroughly before putting them on.
"It is important to wash underwear. Yeast infections can survive even in dry environments. One has to be careful," Dr Ongech says.
On the issue of thongs and G-strings even though most people do not recommend them, a study from the Journal of Obstetrics and Gynaecology Research reported that wearing thong underwear was not associated with any urogenital (relating to the urinary or genital organs) infections.
Instead, medical providers should discuss hygiene, sexual practices and underwear fabric with their patients in case of urogenital infection rather than banish the whole thong/G-String fashion.
When it comes to undergarments, hygiene is everything. Douching is not an option, you must bathe properly, steam your vagina and always wear clean cotton underwear.
If you chose not to put on anything, ensure you are in a clean enclosed environment such as your house or bedroom. There is less dust thus a reduced chance of contracting an infection. Also sleeping with underwear in your house is optional," says Dr Ongech.
The only thing women should watch out for is putting on tight underwear during their periods.
"Tight underwear could cause your periods to move backwards which could lead to endometriosis. But once you're done, there's no medical consequence to putting on tight underwear as compared to men," Dr Ongech explains.
Tight boxers reduce sperm production. The increased heat produced is not conducive to sperm production.
Related Topics