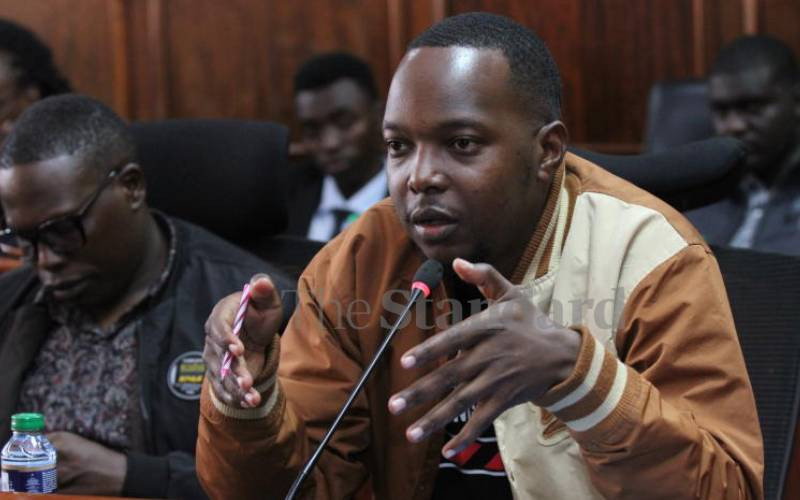 The Senate on Tuesday heard how 8,000 youth were conned about Sh700 million by an agency that claimed it could help them move abroad for jobs and studies. The young people from Uasin Gishu County narrated how they sold property for promises that never came to be.
Kimutai Kirui, a human rights activist, said some of the victims and sympathisers who have been vocal are now living in fear after they were threatened.
"I was offered Sh400,000 to stop pursuing this matter and when I declined I got threats against my life. I was forced to move out of Eldoret for my safety. I call upon the Senate to ensure that the at least 8,000 youths whose lives have been ruined get justice," Kirui told the Labour and Social Welfare Committee.
The representatives of the victims said they learnt of the First Choice Recruitment and Consultancy Agency when Cooperatives Cabinet Secretary Simon Chelugui, Uasin Gishu Senator Jackson Mandago and businessman David Lagat attended its launch on May 20, 2021, through roadshows and social media platforms.
The youth had been promised to get jobs or studies in Qatar, Poland, Finland and Britain.
Lawrence Nzuki, one of the victims who completed his studies at Kisii University in 2019, told the committee that he paid Sh437,000 for a job and a chance for a Masters degree in Finland.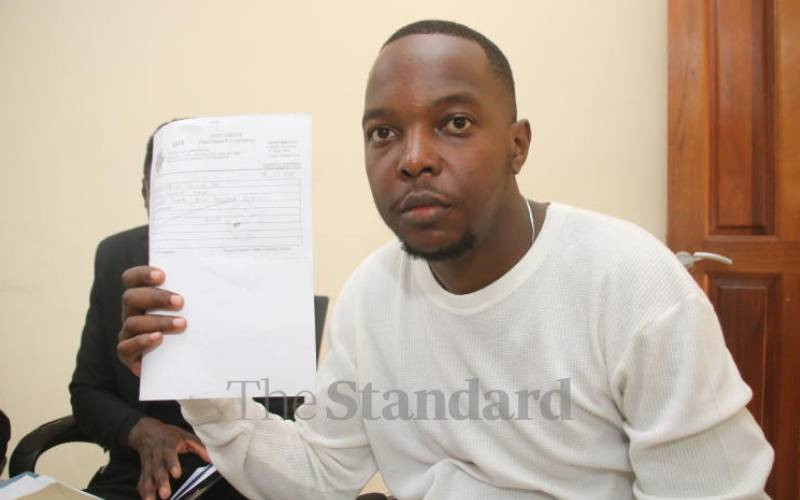 "When I went to the agency I applied to study in Finland, got an admission letter from Tampere University and paid a down payment and was later asked to pay more cash yet we had agreed that I was to pay the balance in instalments when I settle in Finland. To my surprise, I later got a call from the university saying I had not paid fees," said Nzuki.
When he went back to the agency, the director, Judy Jepchirchir, told him they had a disagreement with the university and convinced Nzuki to apply to study at a university in Poland. He would later be called and told that he had secured a work permit for Poland, which he signed and was booked for an embassy appointment.
Nzuki was, however, denied a visa and later found out that it was due to a fake insurance policy he had been issued with.
He reported the matter to the Directorate of Criminal Investigations in Eldoret but on November 1, last year, he was served a letter through the agency advocate accusing him of threats and defamation.
"A few days later I was called by one of the agency employees and issued with a postdated cheque that was not equivalent to the amount paid and on inquiry, I was assaulted and I reported the matter at Central Police Station," he said.
He was later summoned to the police station and warned to keep off the matter.
Sammy Boiro said he sold his motorbike to raise Sh40,400 to travel to Qatar for a job. He also convinced his parents to sell a portion of their land at Sh100,000 so that his sister could secure a chance to work there.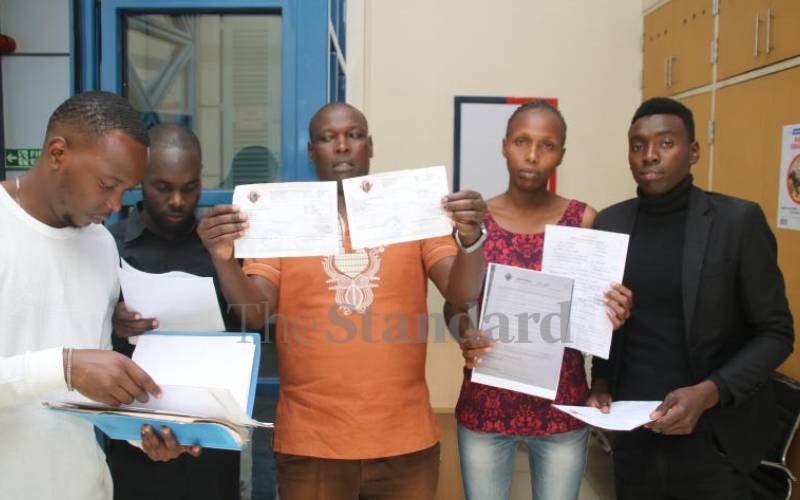 Boiro said he further convinced at least 10 of his friends to pay the agency for jobs, and was now a wanted man back home since the victims think he conned them.
"The most painful part is that I had spent Sh200,000 to get my motorbike, which I paid for in instalments but sold it at Sh65,000 since I saw a chance of improving my life," he said.
He told the committee that the agency had used the police to harass him when he demanded back his money, and was arrested on allegations of defaming the agency.
Mike Yegon narrated how he resigned from his job and paid Sh80,800 so that his wife could accompany him to Qatar and had relocated his family to Kericho in readiness for the journey abroad.
"I would like to ask Senator Mandago to come clean over this matter since he was the governor and even attended the launch of this agency. Why is he silent as the people he represents are swindled by someone known to him?" said Yegon.
Collins Kiptoo, a graduate from Eldoret University, told the committee that he sold his barbershop at Sh200,000 to go a job abroad.
The committee chairman Julius Murgor (West Pokot) said they would sermon Interior Cabinet Secretary Kithure Kindiki, his Labour counterpart Florence Bore and the Inspector General of Police Japheth Koome.
The Senators said those culpable must be punished.
Related Topics