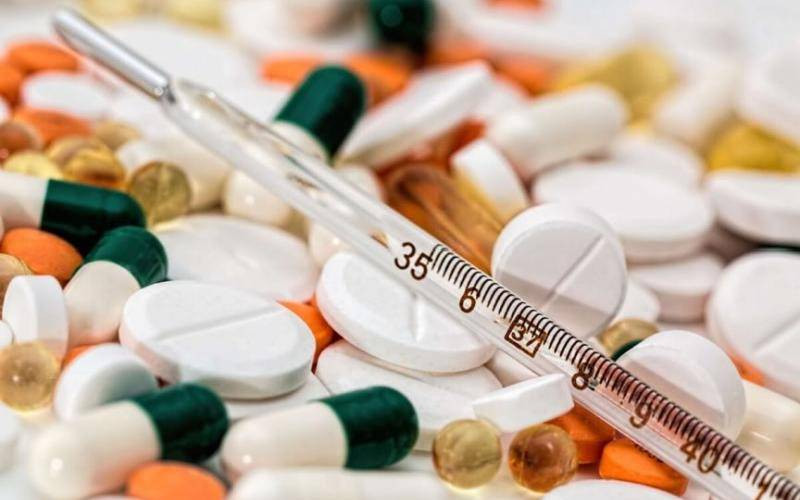 It was March 26, 1988 and the nation was pregnant with expectations as her athletes competed at the World Cross Country Championships inside Ellerslie Racecourse in Auckland, New Zealand.
Then the big news broke: Kenya's Cosmas Ndeti had tested positive for doping, for using ephedrine.
That was the first doping ban for a Kenyan. So far, more than 200 athletes have failed doping tests, with the highest number, including high-profile athletes, netted this year.
The words of American poet Arthur Guiterman capture Kenya's bid to enact Anti-Doping Act 2020 with his wit: "Admitting errors clears the score and proves you wiser than before."
Doping among Kenyan athletes has recently turned into a mind-boggling nightmare. Some cases have elements of ignorance while a majority of them appear deliberate.
Philip Kangogo's dope test is a case in point. Kangogo, a marathoner, was banned for using a herb - higenamine - that contains a dietary supplement to promote weight loss but said to be a potential masking agent for other drugs.
"I remember my last race under my manager Giannni Demadona in Mumbai. I had not performed well in a series of races because I was nursing an injury. I was treated and I came back home, where I competed at the Eldoret City Marathon. I later competed at the Kilimanjaro Marathon and I did not perform well.
"After some time, I changed manager who organised a race in Taipei. I later opted to finish the race and wound up second. It was not long before I entered another race in PZU Cracovia Marathon in Krakow, Poland, to do pacesetting for Cyprian Kotut. I also finished the race in third position and then the sad news broke that I had failed the test," says Kangogo.
"I was innocent. All I know is that I never used any supplement in training. I just take traditional honey. The manager shared with me a letter via WhatsApp indicating that I used a prohibited substance called higenamine.
"I went to Google to find out what the drug is. I learnt that it's a substance found in plants. I failed to know where I got into this. I suspected fruits or contamination of water during the race," he says.
Kangogo protested his innocence to the Athletics Integrity Unit (AIU) who, after a lengthy conversation, asked him if he had taken any herbs.
"I told them yes. And I even have the herbs. I have been using them to detoxify since childhood. I went to the house, took screenshots of the herbs (root and leaves) and sent to them. They asked if I could carry samples of the herbs to Athletics Kenya offices in Nairobi so that they could be sent to AIU for testing.
"I started the task to put together all the herbs. Just after a few days, AK were holding a meeting in Eldoret and I decided to meet them in Eldoret. I took the herbs to them and handed them over to an AK official. Since then, I have not got any feedback from the federation.
"I waited for a long time until AIU sent me an email saying there was no action from AK. The AIU official convinced me to accept to the doping charges so that I could get a two-year ban instead of four years. She said I could spend huge sums of money on ligation and won't win the case."
Kangogo knew he had a battle on his hands.
Stealing my money
"I reasoned out. All my money had not been paid and I could not afford to pay the cash. When the manager heard this, he decided to hold all the money, including from previous races, saying maybe I had also doped in those races. Even the Taipei Marathon race in which doping results were out. I felt it was a way of stealing my money.
"I wrote an email to Taipei Marathon organisers who compelled him to pay my prize money. He paid me finally. Most managers and agents take advantage of doping cases to fleece athletes," he says.
His experience has taught him many lessons and Kangogo is determined to sponsor research on higenamine in future.
"I must get answers to this issue. I am just wondering how athletes can be protected against such substances that are even found in fruits and vegetables...There is no knowledge about many drugs athletes use. But doping in Kenya is a conspiracy between an athlete and the manager or an athlete and the doctor. I have been approached by my fellow athletes to use drugs. Not once, not twice but many times but I refused," he says.
Kangogo maintains most drugs used in doping have their origins outside Iten.
"There is no erythropoietin (EPO, a common prohibited steroid that most Kenyan drug cheats have tested positive to) in Iten. Most drugs originate from abroad. Most top athletes are not educated enough. So, managers and doctors misadvise them. They dope intentionally to make money easily," he says.
Barnaba Korir, the AK youth development chairman, said the samples were sent to AIU.
"We will find out this case of Kangogo. We will follow it up with AIU. Athletes are given a chance to defend themselves. No athlete is coerced; everything is done in accordance to rule 15," said Korir.
But Kangogo says Athletics Kenya did not help him.
"AK disappointed me. No education on such drugs and only education they do is to tell athletes that they take responsibility. I expected them to act as AIU directed them but they didn't," he says.
But Korir holds a different view.
"As a federation we are not allowed to engage any athlete who has tested positive. The athlete should not even train with other athletes. Any athlete found training with a sanctioned athlete will be banned," he said.
Kangogo believes there are more cheats still in hiding.
"Adak should conduct tests, even in small races. There is also a need for them to do tests during preparations. They will catch so many cheats. I know athletes who have failed tests but have not been made public. Athletes miss tests deliberately while others fake injuries after doping. Nowadays I preach anti-doping. Many athletes have not been announced by Adak," he says.
Byron Kipchumba, a Kinesiology and sports science expert from University of Georgia, says Kangogo's situation is tricky.
"There are two things here. Number one is that we cannot go back to establish what he used and exonerate him. The biotechnology surrounding how medical by-products can be tested takes a long time and may be Kenya Medical Research Institute (Kemri), which is responsible for testing, getting back and taking the herbs can extract and check if the compounds can be traced," says Dr Kipchumba.
A lot of ignorance
But he too says there is still a lot of ignorance around the issue.
"It's like self-medication; buying drugs over the counter. His concern is a legitimate scientific concern. We need to test the herbs and educate athletes so that we do not get back to the same problem," he says.
"It will take a long time before we isolate this one as part of doping. But we need to encourage positive values through sports to help stem the vice."
Kipchumba cites limited awareness and campaigns in Kenya. "I also think Adak is limited in terms of its resources to carry out its core mandate. The agency is responsible for sample collection for testing. It is an effective and efficient way of passing. They are limited because of budget," he says.
Kenneth Kipkemoi, the 2012 Africa 10,000m champion, blames a doping control officer (DCO) for his woes that saw him handed a two-year ban.
"I have issues with the DCO. He never acted within the law during sample collection and submitting. I have been in the athletes doping testing pool since 2012. The forms were filled with a lot of errors. He submitted the forms, which I was supposed to do, and went ahead to record the statement. The DCO omitted a place in the form that I declared using certain drugs," he said.
World Anti-Doping Agency rules provide for Therapeutic Use Exemption (TUE). In this case, athletes declare to medics that they are sports persons and get tested for doping. So, they are exempted for a given period of time.
Kipkemoi says he submitted his samples knowing he had been fixed.
"The DCO said the iPad had run short of power and I could not access the whole report that was filled. And true to this, I received an email sanctioning me for not declaring the medicine," he says.
Kipkemoi says he protested the decision and approached lawyer Moni Wekesa to represent him. "I have Moni Wekesa and all the hard copies of my defence. I also submitted my statement."
He claims he had been threatened that if he fought hard he could face a severe ban.
"I objected to being coerced. My manager wrote to AIU. They asked for documentation afresh. Finally, they handed me a two-year ban," he says.
"I feel we should have two doping control officers in every testing. This will raise the credibility of testing and avoid witch hunting. Otherwise cases will keep rising."
Prof Wekesa, however, says he does not clearly remember Kipkemoi.
"I have represented so many athletes. No athlete is coerced. We give them fair legal representation. When an athlete admits immediately, one gets a lesser ban. It saves time and resources for the parties involved. And the decision rests on the individual athlete," he says.
Korir, however, said, "World Athletics gave Kipkemoi a suggestion after findings but he chose to ignore. I told him the DCOs had clear evidence. They did extensive investigation. AIU have intelligence and they follow their duty diligently. It was hard for him to escape that. Athletes must take responsibility for anything they consume," he said.
When contacted via email, AIU communications department responded: "All AIU Testing is conducted in accordance with the WADA International Standard for Testing and Investigations, which World Athletics has adopted in Appendix 5 to the World Athletics Anti-Doping Rules. This includes the requirements placed upon a DCO (and Chaperone where applicable) when preparing for and undertaking Sample collection)."
But Kipkemoi says the DCO was the only one present.
Ronald Kipchumba Ruto, the 2004 World Junior 3,000m steeplechase champion, also failed a drugs test for using erythropoietin (EPO) in 2012 and was banned for two years.
Ruto, who also won the 2003 World Youth 2,000m steeplechase title in Canada, says he was lured by one of his friends into doping.
"I really regret it. I shared everything including the name of the doctor and the chemist. No action was taken.
"I hope to work hard and make the national team for the 2023 World Championships in Budapest, Hungary," he says.
Related Topics