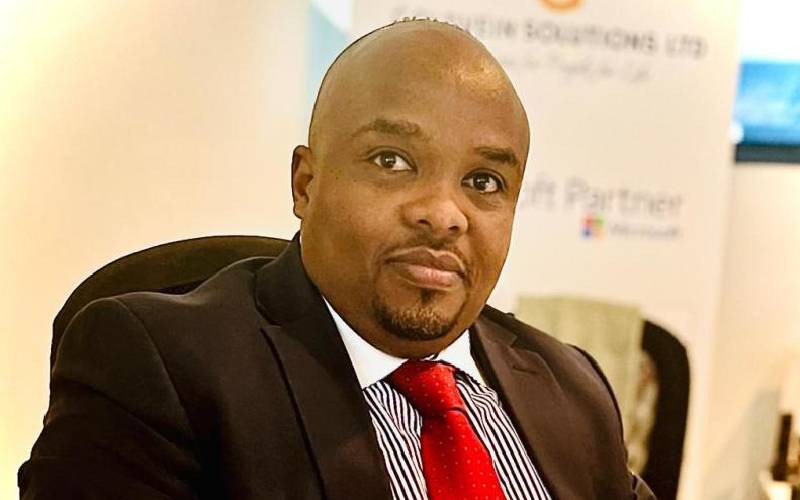 A Kenyan-based software company has developed an innovative solution that will enable Oil Marketing Companies (OMC's) to effectively manage costs associated with the importation and distribution of white oil products.
Goldvein Solutions, has developed an interactive software named, The Fuel Management Solution, that will enable OMC's to firmly grip cost management and generally automate the processes involved in inventory management and distribution.
According to the firm's Managing Director, Martin Waireri, the new system will entirely manage the value chain process and control how marketers in the industry purchase and distribute petroleum-based products.
"In a nutshell, the software automates the purchasing and distributing process. It captures the inventory once it has been allocated for shipping and pumped into the vessel based on its entry and asset number. It further tracks it all the way to Kipevu Oil Terminus in Mombasa, ready for batch processing and allocation," explains Mr Waireri.
"The application then monitors the oil in transit to inland storage facilities and also other countries in the East African Trading Block. Furthermore, users are able to use the software to track expenses involved in logistics, right from the main oil terminus to various receiving stations."
According to Waireri, the value chain process involved in oil distribution consists of landing costs at different stages. They include demurrage, clearing and forwarding fees and a myriad of other penalties. A company that has implemented this particular system can be able to check on how these costs accumulate and translate to the final market price.
The Kenya Pipeline Company (KPC) leverages cost on oil and refined petroleum products, that is incurred by the marketer.
Among other costs charged by the pipeline company are hospitality cost and throughput costs. Simultaneously, truckers also charge OMCs for transport from the depot to the fuel station. In order to pass this cost to the consumer, the firm must compute and keep a close track of these sundry costs to remain profitable. This can be achieved through this new software solution.
"Most oil marketers lack the digital systems required to compute these costs effectively. They run the risk of overpricing and underpricing their product. This can be avoided by adopting this highly immersive and interactive software," said Mr. Waireri.
"OMC's who are not able to identify costs related to product run the risk of being shunned by lenders. Such companies become unappealing to investors since they cannot explain their margins owing to an ineffective cost management system. The software which captures all these costs can help build investor confidence."
Furthermore, the system has many functionalities, among which is carrying out audits and calculating insurance premiums with an insurer. It also helps senior management – CEOs, COOs and other senior managers – make prudent financial decisions for the company.
With the software, filing tax returns has never been simpler. The system promptly generates reports that the firm can present to the Kenya Revenue Authority.
Goldvein is now targeting oil marketers in the region with the new solution.
"Most oil marketers in East Africa are based in Kenya. This solution has attracted interest from a multitude of companies in the field," said Waireri.
Related Topics