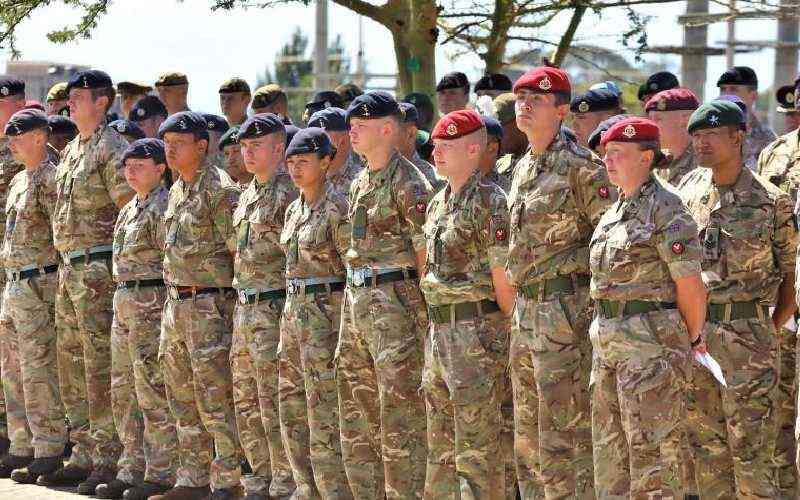 The British Army Training Unit in Kenya (Batuk) has introduced new technology to address any community fears on destruction of the environment during their training sessions.
Batuk has also introduced simulation training for practical combat situations, where they have trained Kenyan engineers on the technology.
"The training simulation equipment is solar powered with sensors that give a realistic view to the soldiers and increase chances of survival for the troops in war zones," said Engineer Phanice Ayieko Teeka.
Engineer Ayieko is one of nine trainees, four of whom are women, who have learned how to use the training simulation equipment to prepare for combat.
"The simulations include soldiers' daily tasks including explosions, coordinated attacks and precision shooting, which is measured, recorded and reviewed on a daily basis to improve on their performance," she said.
She explained that the technology would assist soldiers to rectify their mistakes during training, adding that it enhances learning by offering reviews on their operations.
"Each simulation that is undertaken by the soldier is transmitted during training to the operators who monitor them at offsite computer stations," she explained.
Simulations also prepare the soldiers for what could happen by offering real-time challenges.
"Through the technology, we have assisted troops to improve survival tactics during real-time battle situations," she said.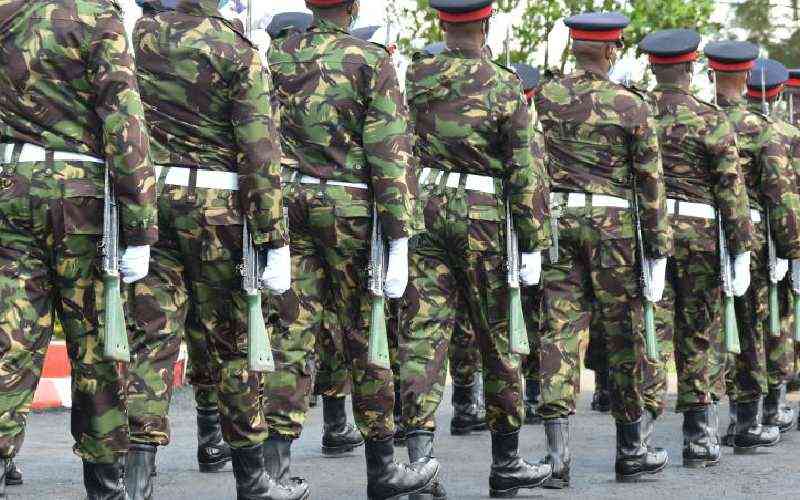 Over 5,000 soldiers from the United Kingdom (UK) and the Kenya Defence Forces train at the vast 250,000-acre Lolldaiga conservancy in Laikipia every year.
According to Batuk communication and media liaison officer, Major Adrian Weale, the soldiers have been exercising caution to protect the environment and community resources in the conservancy from destruction.
Major Weale said the white phosphorus that the unit uses for military explosions is not harmful to the environment, and that additional precautions have been taken to prevent fire outbreaks.
This follows an incident in March 2021, where more than 10,000 acres in Lolldaiga conservancy were destroyed when fire erupted as soldiers were training in the area.
Major Weale noted that the soldiers hold regular meetings with locals to ensure safety measures are in place before any training activities.
Major Niall McCracken, who is the Corps of Royal Engineers, said the UK is working in partnership with the KDF to train over 5,000 troops in three exercises a year.
"The joint training has been crucial for troops who have been sent to Somalia and the Democratic Republic of Congo," he said.
Related Topics