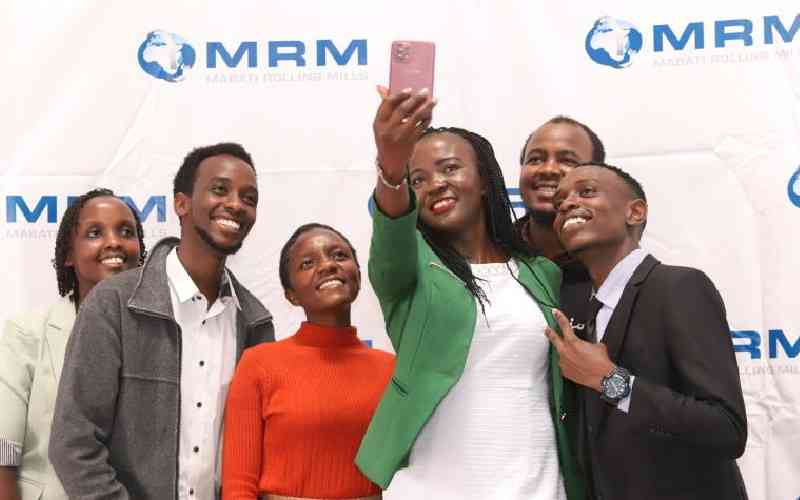 Mabati Rolling Mills (MRM) and the Association of Construction Managers of Kenya (ACMK) Wednesday launched the fourth edition of a competition aimed at helping university students get job skills.
This year's competition will involve five universities that offer construction management courses including the University of Nairobi, Jomo Kenyatta University of Agriculture and Technology.
Others are Kenyatta University, Jaramogi Oginga Odinga University of Science and Technology and Technical University of Kenya.
"The main essence of this competition is to prepare the students for the real world of the construction sector,'' said James Mburu, chair of the ACMK Students Competition committee Wednesday during the launch of the competition at MRM headquarters along Mombasa Road.
The competition, which will run for six weeks is on the theme of sustainable development and will see students invited to share essays and write and present oral reports, and finally culminate in an award ceremony.
The winning group will receive Sh30,000 award, the second Sh20,000 and the third Sh15,000.
Mburu said they have about 35 participants from the five universities and they are in the process of appointing judges, some of whom will come from MRM and others from ACMK.
''The monetary award is just a small token but the biggest prize is the skills and the connection and relationship they will get by working with partners like MRM and other players in the industry,'' added Mburu, a construction manager.
Rita Okello, marketing manager for relations at MRM, said they are happy to be partners in the competition since it started in 2019.
''The reason for us to continue to partner with ACMK is to ensure that when students graduate and join the construction industry, they are able to know what construction materials or solutions are available for use and the flexibility that is in terms of building solutions that MRM offers and the innovations that have come along and research that we get from students,'' she said.
Ilbert Abiri, chairman of ACMK said the need to have competition was to expose students to the real construction world.
''We felt that by exposing them quite early to the industry, we make it easier for them to implement and oversee construction projects in the country. The competition is aimed at enhancing capacity building, training and ensuring that we get the best out of these students,'' he said.
Related Topics