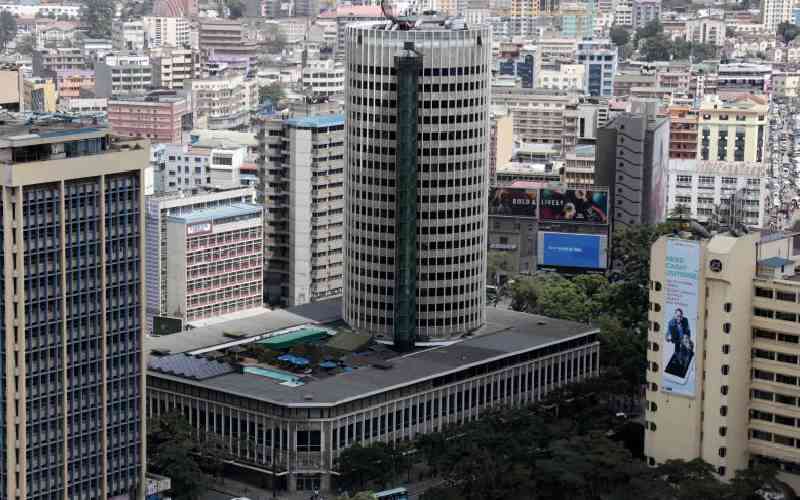 The government will have the first priority in deciding the future options including the possible sale or lease of Nairobi's iconic Hilton Hotel building to a new owner.
Real Estate has learned that the State and Israeli national airline El Al Israeli Airlines which co-owns the Hilton Hotel building alongside hotel chain Hilton International enjoy the first right of refusal.
Right of first refusal, also known as a first right of refusal, is a contractual right to enter into a business transaction with a person or company before anyone else can.
If the party with this right, declines to enter into a transaction, the other bound party is then free to entertain other offers.
This is a popular clause among lessees of real estate like the Hilton building because it gives them preference for the properties in which they occupy.
This comes even as the future of the towering landmark building that housed Hilton remains uncertain with the State yet to find strategic alternatives for its use.
The government holds a controlling stake in the now tenantless Hilton CBD building through the Kenya Development Corporation (KDC).
The Privatisation Commission had earlier retained the services of a transaction advisor to advise on the sale of KDC (formerly ICDC) shares in the International Hotels Kenya Ltd which owns the Hilton Hotel.
International Hotels (Kenya) Limited, the owner of the hotel, is a joint venture between Hilton International, Kenya Development Corporation, and Israeli national airline El Al Israeli Airlines, earlier data shows.
The government has in the past decade struggled to offload its ownership in three luxury hotels, including Hilton.
No new operator has been identified for the Hilton building, so far, Hilton and State officials interviewed by The Standard said.
"The hotel ownership is reviewing options regarding the future of the site, and related questions on the future of the hotel can be directed to the owners," said a Hilton spokesperson earlier.
KDC had earlier said that it had received no offers yet on potential new operators of the hotel building. Reached for comment KDC officials directed Real Estate to the Privatisation agency.
Hilton shut down last December after 50 years of operations ending a historic era and mixed rein in its business cycle.
At inception, the hotel was the tallest building in Nairobi and a popular base for international tourists.
The hotel promised tourists unique city views from its high-rise tower rooms and was a popular hangout for wealthy businessmen and tourists. It has 287 rooms - 45 twins, 185 doubles, seven suites, 22 pool rooms and 27 executive rooms.
The State has been hesitant to pump money into Hilton which had seen other shareholders hold back.
Besides InterContinental Hotel, several top hotels, including Laico Regency stopped operations owing to the coronavirus economic fallout.
Related Topics