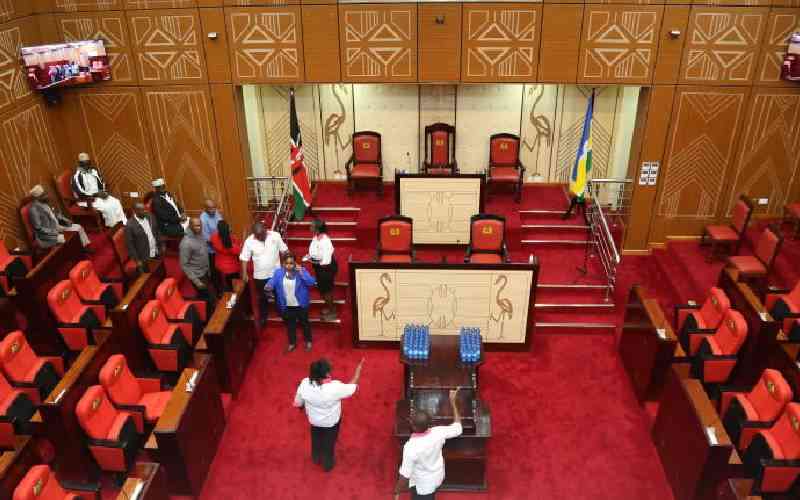 Former speakers are calling for the amendment of the law to insulate their successors from arbitrary impeachments by MCAs.
Unlike governors whose fate in the face of an impeachment rests on the Senate, once MCAs pass an impeachment motion, speakers to county assemblies have no such lifeline as their fate rests solely on MCAs.
"MCAs can hold a caucus one afternoon and you are gone," said former two-term Kajiado Speaker Johnson Osoi. He argues that powers to impeach a speaker should not be fully bestowed on MCAs but be extended to the Senate in order to stem bias and political targeting.
"I implore the Senate and National Assembly to amend the law and make the impeachment two-tier. At least the speaker will have an opportunity to be heard," said Mr Osoi. Former Nyandarua Speaker Ndegwa Wahome who was impeached more than five times, said allegations against him were "politically driven distractions".
Related Topics