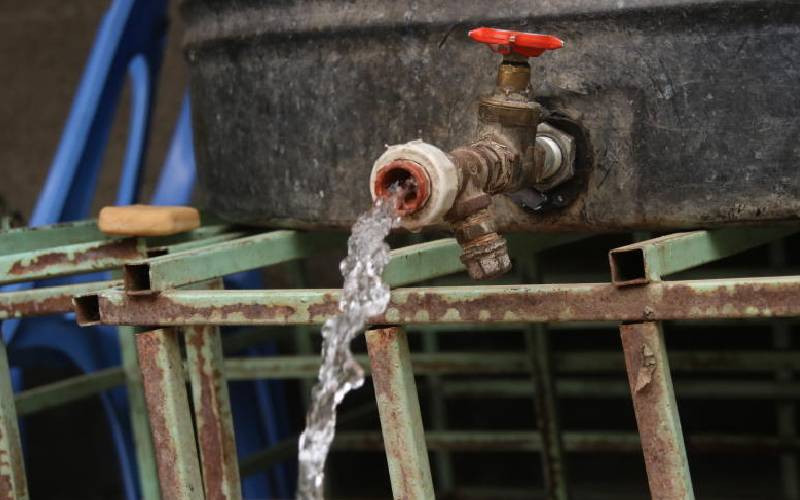 Events of three consecutive days this week drew global attention to the climate crisis, albeit from different approaches. On March 20, Intergovernmental Panel on Climate Change (IPCC) released its Sixth Assessment Report, highlighting the climate crisis situation.
March 21 was World Forest Day. People planted trees to, among other reasons, re-equip depleted water towers and invite rains again. Then came Wednesday, March 22 World Water Day. Focus was increasing access to clean water and proper sanitation.
Besides the grim picture of dangers posed by climate change, the IPCC report offered solutions, including locally-led action using available and affordable resources to tame dirty gas emissions, remove carbon from the atmosphere and increase climate resilience.
The same IPCC report shows close to 4 billion people suffer severe water stress "for at least one month per year", with floods displacing 20 million people every year since 2008, which may be the norm by 2050 according to the UN.
The IPCC report also highlights loss and damage for "highly vulnerable people and ecosystems". Such communities in Kenya's 23 counties worst hit by prolonged drought lost livestock, crops and sources of livelihood. Animals in parks were not spared.
As a result, several aspects of life, including education, development, security, health and nutrition were affected, increasing inequality.
Water (lack of it or over supply) is the common denominator in a lot of these issues. Water is critical for drinking, manufacturing, transportation, agriculture, disease prevention, for flora and fauna's survival, and preventing spread of diseases such as Covid-19.
Sanitation, dimmed in conversations around water, is equally key. While the mere mention of water brings to mind a clear, pure, colourless substance, for others this is only a wish. Many faced with water scarcity also lack access to proper sanitation (SDG6).
According to Unicef, 28 million Kenyans have no access to safe water while at least 41 million have no proper sanitation. The most at risk are the 9.9 million people Unicef says "drink directly from contaminated surface water sources and an estimated 5 million" that practise open defecation.
A World Health Organisation 2022 report shows 1.4 million people die globally every year due to inadequate access to water, poor hygiene and sanitation.
Others live close to rivers but buy water daily. This makes water and sanitation also an economic issue. Rivers passing through many Kenyan urban areas are filled with filth. They stink of raw sewer, solid and chemical waste from homes and industries. The polluted rivers empty into bigger ones, making it risky to consume or use to grow crops.
The recent prolonged dry season gave room for poor solid waste disposal, including in drainages. Now that the rains are here, sewers will burst, bridges will be flooded, latrines will fall and sink and feces will be washed into ground and river water. It is a vicious circle.
When deaths or disruption from flooding and disease occur, humans will beg the rains to stop.
But what if we acted individually and collectively to ensure proper waste management, conservation of environment and access to water and sanitation? Yes, we can.
Small acts like planting more trees will help purify water and attract rain. For government, building those public toilets on the roadside, making public toilets many, freely accessible and clean, may increase water cleanliness.
For the manufacturers emptying their waste in rivers, the law must be applied with the seriousness it deserves. Before then, the waste in the rivers returns to us through vegetables and fruits, and somehow everyone is at risk over a few individuals' bad choices.
Related Topics