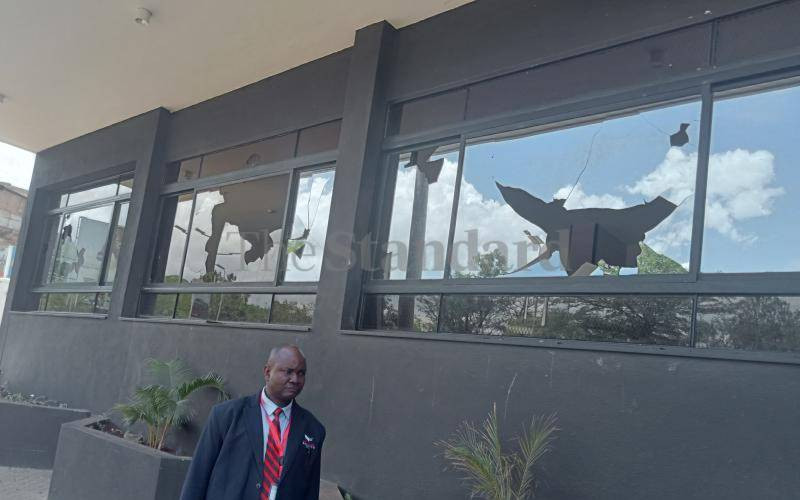 Kisumu Governor Anyang' Nyong'o is under pressure to protect property and keep investor confidence high as the planned weekly protests by Azimio gather momentum.
For an economy that has been on a steady path, the wave of destruction of property targeting key investments witnessed during the Monday protests is a major setback.
Tuesday, March 21, a number of traders whose businesses were targeted by rioters were still struggling to come to terms with the heavy losses, even as other victims nursed wounds in hospitals.
Hospitals were also taking count of injuries they handled, with reports from Jaramogi Oginga Odinga Teaching and Referral Hospital indicating that eight people were hospitalised with various degrees of injuries. The casualties included two women who were raped and were brought to the facility by well-wishers who rescued them from the protests. They are undergoing treatment at the facility's Sexual and Gender-Based Violence Recovery Center.
According to a report seen by The Standard, five patients were treated at the facility with deep cut wounds.
At the facility's mortuary, the body of a third-year Maseno University student shot by police officers during the protests was kept with a bullet lodged in his left elbow awaiting a post-mortem.
Although the city has been on a path to shaking off the ugly aftermaths associated with past protests, there are fears the new wave could push it back to doom.
Unlike the past protests where local leaders made sure demonstrators did not destroy or loot property, leaders were absent in Monday's protests.
The Standard has established that key stakeholders from the lakeside city, including senior officials from Governor Nyong'o's administration, are deliberating on how best to protect businesses.
Businesses that suffered huge losses include Imperial Sarova Hotel, a mall and Pitstop bar. The bar was invaded by protestors who looted goods and equipment. A building housing a bank was pelted with stones.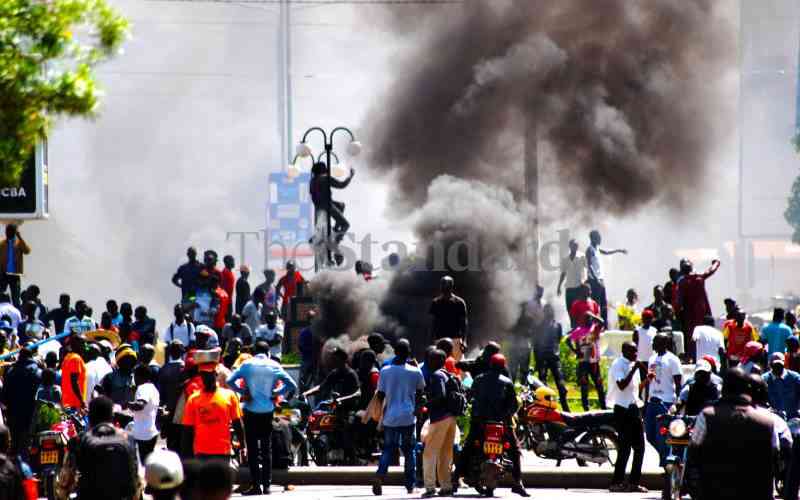 Interviews with residents established that they are opposed to the violence and want peaceful protests against the high cost of living.
Moses Ouma, a resident of Kondele, said past protests have been peaceful and blamed thugs for infiltrating the protests.
"We will continue protesting, and we hope it will be peaceful," he said. In a statement, Nyong'o condemned the destruction. "These criminals posing as opposition supporters stoned and damaged part of a hotel, a bank, a supermarket and a shopping mall," said Nyong'o.
Related Topics