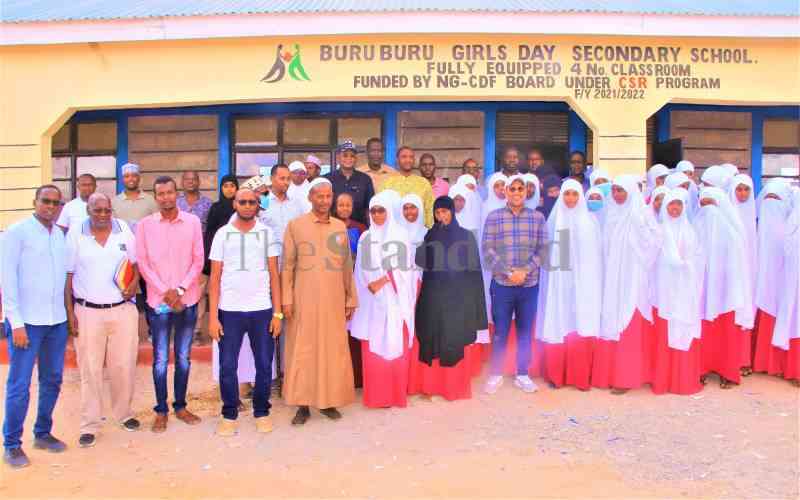 Nineteen million shillings has been allocated for the construction of eight classrooms at Mandera's Buruburu Girls Secondary School, which will accommodate over four hundred students.
In an official ceremony led by Yussuf Mbuno, the CEO of the National Government Constituency Development Fund (NG-CDF), and attended by the local Member of Parliament Hussein Weytan Abdirahman, the eight classrooms were commissioned on June 3, 2023.
During the event, CEO Yussuf Mbuno emphasized the government's commitment to constructing additional structures in schools to achieve 100 per cent transition rate.
"As we inaugurate these four recently built classrooms funded by CDF Mandera East, I assure parents and all stakeholders that no student will miss classes due to lack of space," said the NG-CDF boss.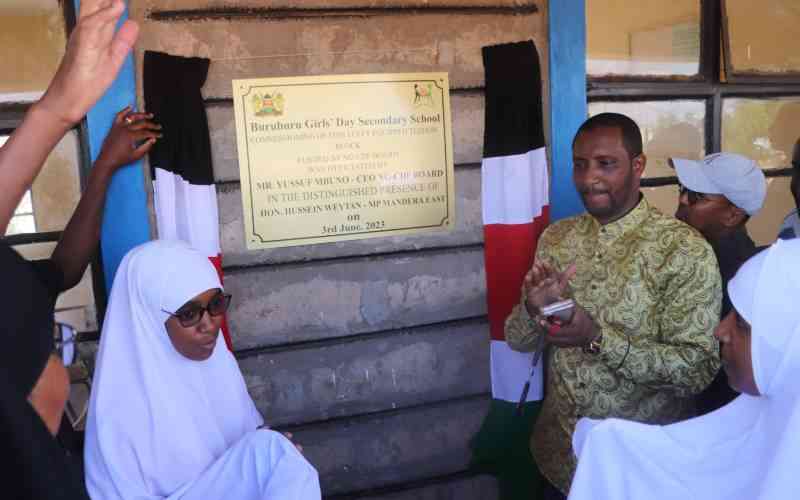 He further added, "We will construct all the necessary facilities in schools to ensure that we fulfill the government's program, guaranteeing that no student misses classes due to a shortage of classrooms and equipment."
The CDF boss encouraged parents to enroll more students in the school, as additional classrooms will be constructed within the next five years.
Speaking at the launch, Member of Parliament Hussein Weytan stated that the new classrooms would enhance the school's infrastructure and improve the quality of education in the constituency.
"We recognized the need for a fully equipped tuition block in this school, so that our girls can receive a quality education without anyone missing classes due to limited space," he said.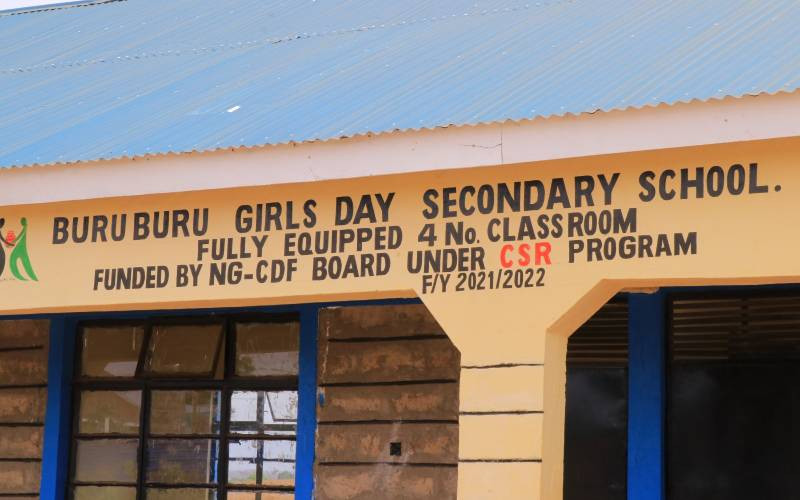 He also made a promise, stating, "With the assistance of the CEO and the government, we will establish more schools in Mandera East to accommodate the increasing number of students completing primary education."
Sahara Abdi, a Form Four student, expressed her gratitude to the board for the new classrooms and pledged to work harder in her studies.
"Now we can breathe a sigh of relief as the burden of overcrowding is reduced. We will be moving to these new classrooms starting from Monday," she said as she relocated her desk to one of the newly launched classrooms.
Buruburu Girls Secondary School was established under the NG-CDF four years ago, and the first batch of students sat for their KCSE exams last year.
"We appeal for more schools in Mandera's Buruburu village, as this one serves a population of more than 5,000 households, which is insufficient," stated Chief Mohamed Hassan.
As settlements continue to grow in Mandera East, the demand for additional schools in the constituency continues to rise.
Photos by Ibrahim Adan Ali.
Related Topics