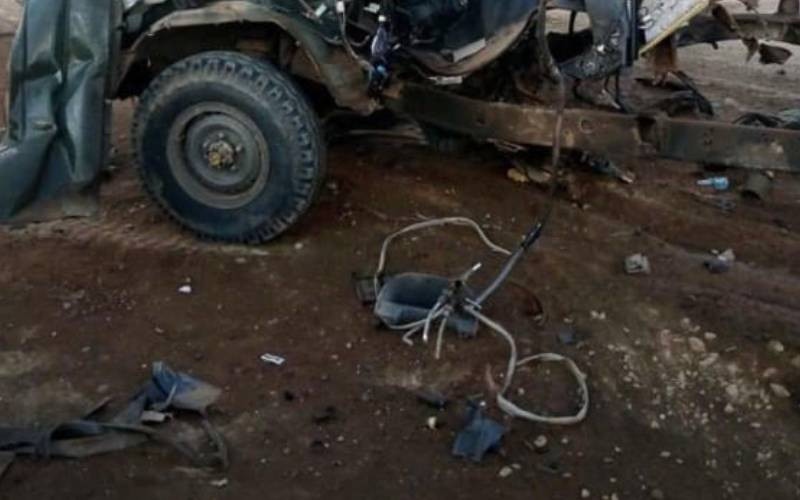 At least six General Service Unit (GSU) officers were injured on Monday, May 1, after a vehicle they were travelling in hit a landmine in Karo location, Mandera East.
According to County Commissioner Amos Mariba, a rescue operation is underway while the injured officers are receiving treatment at Mandera County Referral Hospital.
"We are continuing with the rescue mission and cannot comment further on the incident," said Mariba on phone with The Standard.
The six were among a contingent of security personnel dispatched to the area early Monday morning following intelligence reports of Al-Shabaab insurgents' presence in the area.
"Their vehicle hit the landmine at Burta Ashaqa village at around 5.30pm on their way back to their station in Mandera town," said a source.
Speaking to The Standard on condition of anonymity, a senior police officer said officers who were part of the convoy escaped unhurt.
"Our officers missed death by a whisker. We had other officers on a second Land Cruiser behind the GSU vehicle that hit the landmine but, fortunately, they were not harmed. The injured are in hospital and in stable condition," said the officer.
The attack comes weeks after a warning by Mariba, tipping the media, that the insurgents had stepped up their presence along Somalia's border towns.
The county commissioner, however, assured the public of their safety and affirmed that security officers are on continuous patrol in the suspected areas to weed out the militants.
Related Topics