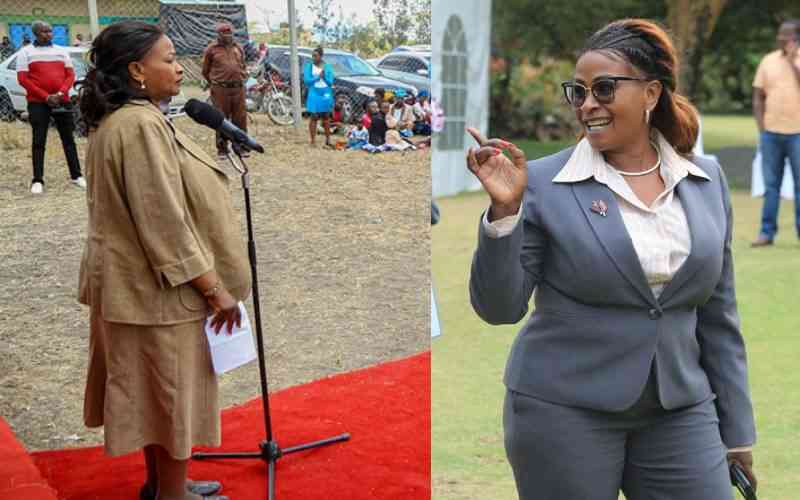 Machakos Governor Wavinya Ndeti has apologized for a fashion mishap that made her a trending topic earlier this week.
While attending a function in her county, the governor wore an unflattering beige skirt suit that was far from her usually well-chosen outfits.
Wavinya was also celebrating her birthday but attention shifted to her outfit as hawk-eyed netizens tore it apart.
"Governor, did you employ Riggy G's tailor?" asked Haki Mwari wa Gathirwah.
"Is your tailor related to Museveni's tailor," wrote one Jeruiyot.
On Friday, Wavinya swiftly apologised to those who felt let down by her choice of outfit, adding that the mishap might be due to the fact that she is more focused on the needs of her people.
"Lakini nyinyi wakenya, enyewe mmeniweza. One thing I know now is you love me being smart. Sitadissapoint tena.
"Nowadays, I care more about your needs. Love you guys," she wrote.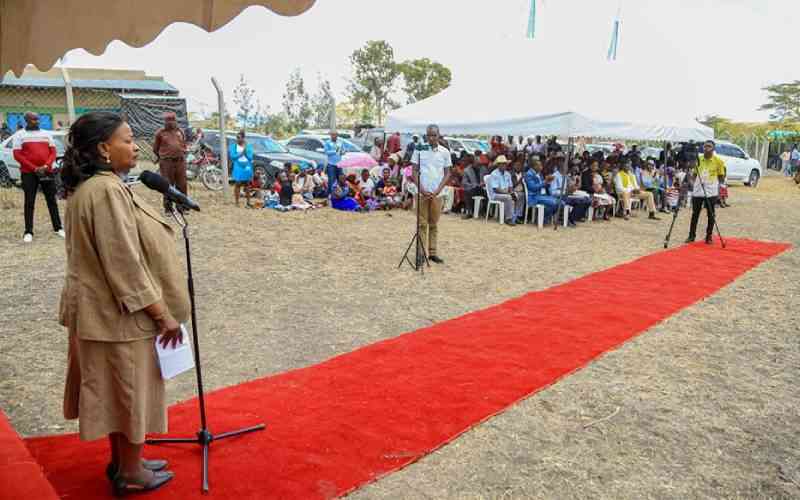 Just recently, Kenyans on Twitter made a meal out of Deputy President Rigathi Gachagua's outfits, asking him to consider changing his wardrobe due to his recently acquired status.
Prior to the Presidential inauguration, Gachagua was asked about his choice of clothing and said he initially never had time to think about his dressing because he was more focused on his safety.
"People have raised questions about how I dress, but I want to tell them that I had no luxury to think about dressing. I was caring about my life, staying safe. But now that it is all over, in another three months, people will like what they see.
"We did not have time to go and buy new clothes to cope with the extra weight. We were targeted …the first instinct was to stay safe. I needed to be alive," he said.
Further, Gachagua added that he intends to get in shape and his first task is to shed around 10kgs, from 94kgs to 84kgs.
"I will get in good shape…from 94kgs to 84kgs…people do not know what I was going through."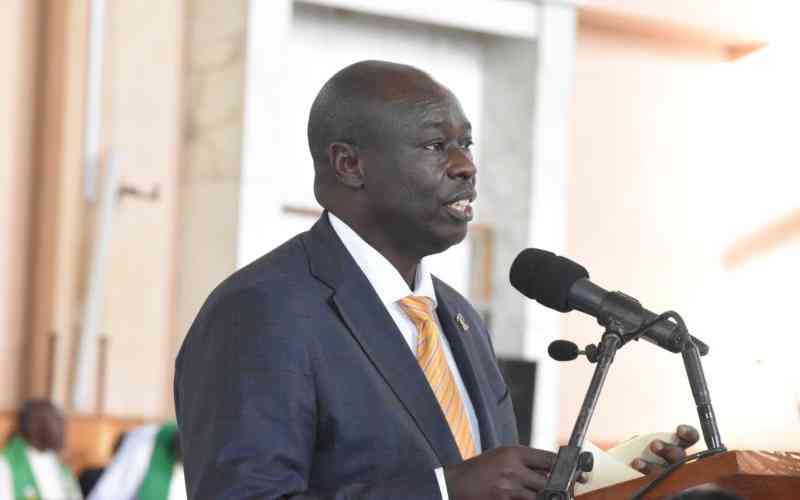 Related Topics