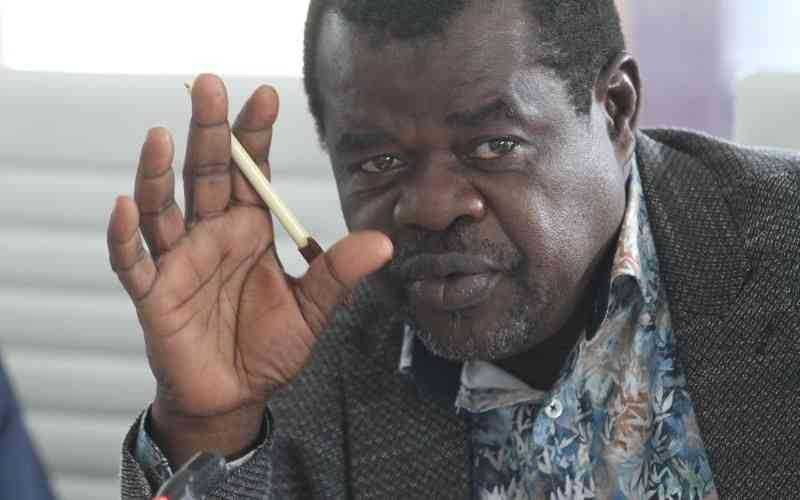 Busia Senator Okiya Omtatah has claimed a top Kenya Kwanza lawmaker paid for the paperwork when he lodged a petition opposing the Finance Bill, 2023.
Omtatah said his financier is not the only Kenya Kwanza MP who is against the Bill.
"It is not Azimio members alone. Many Kenya Kwanza MPs who I cannot name have approached me saying they do not support the bill. One is a frontline MP in Kenya Kwanza who has even given me Sh10,000 as support for all the photocopying I did because he thinks I'm saving them from hardship," Omtatah said in a June 5 interview with NTV.
The senator has refuted claims that he filed the petition due to pressure from the Azimio coalition.
Omtatah said he made the decision on his own. Even voting to elect the Speaker of the Senate which Azimio members refused to participate, I made it myself, he said.
"I am not a member of Azimio, but I agree with the stand they have taken. If Kenya Kwanza takes a stand I concur with, I will also support them. It is all about constitutionalism and I am happy to have Azimio's backing on this issue," he said.
Petition at the High Court
On June 2, Omtatah filed a petition at the High Court challenging the constitutionality of the Finance Bill, 2023 which he said is being spearheaded by the President against the law.
In the suit, the senator said the Bill contains 30 sections which, according to him, contravene the Constitution on taxation.
The High Court then certified his petition as urgent stating that it should be heard on a priority basis.
Related Topics