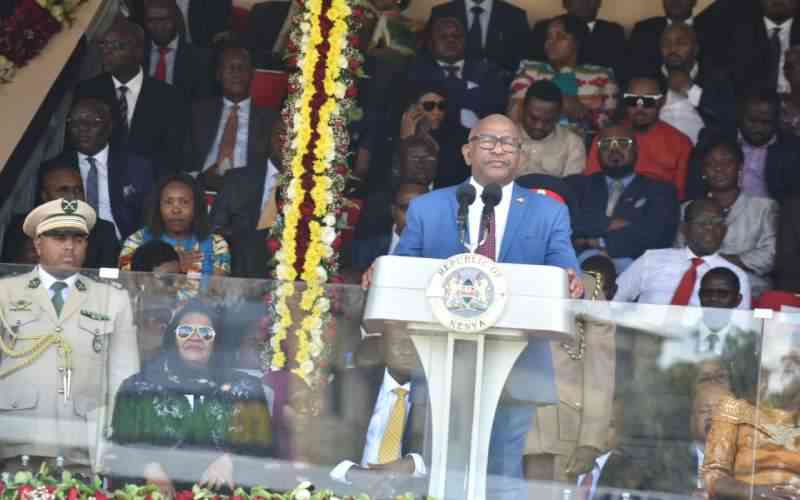 Comoros President Azali Assoumani has pledged his full support to President William Ruto.
Azali who was speaking during the 60th Madaraka Day celebration at Moi Stadium in Embu County said that Ruto has shown readiness to work with the people of Comoros which has steered his interests and support for the country.
"President Ruto joined other leaders to elect me as the chairperson of the African Union, therefore showing support to the people of Comoros. Moreover, Kenya hosts many people from Comoros and they live in peace," said Azali.
"This convinces me that our two countries can work together hand in hand to construct a good place for both of our countries. You can count on us."
The Head of State was the guest of honor at this year's Madaraka celebrations. He is also the chairperson of the African Union.
As the chairperson, President Azali is convinced that Kenya holds a special place at the Union in ensuring there is peace in and within the continent.
Former Niger President Issoufou Mahamadaou, who was also present at the event, echoed Azali's words saying: "I know Ruto is very committed to the continent and has a great vision for Kenya and the continent at large."
The two leaders were among the key dignitaries who were present at the ceremony.
Other Heads of State including Ghana, Chad, Namibia, and Botswana who did not make it sent their delegations to represent them.
Related Topics