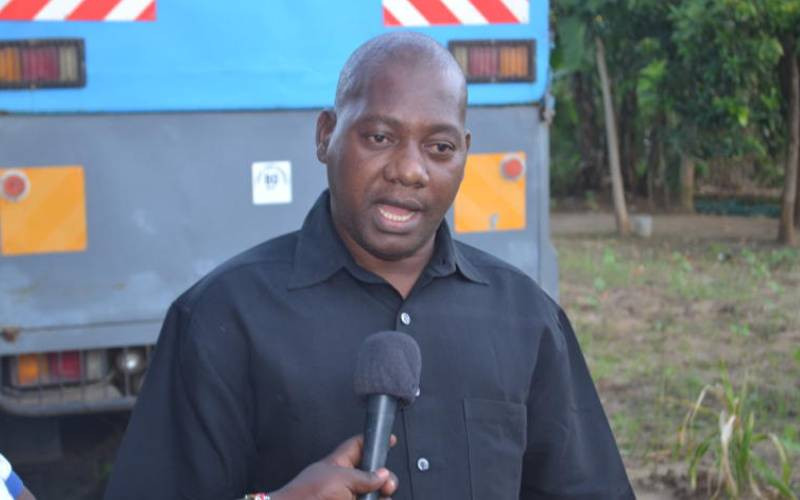 It was a life filled with hope but later deception crept in. It became a struggle for survival for hundreds of Pastor Paul Makenzi's followers who had flocked into Shakahola forest in Kilifi County starting in 2020, according to a former high-ranking member of Good News International Church Salama Masha.
Ms Masha said she witnessed the burial of eight children who had starved to death in April. This was before she escaped, she said.
''I attended a burial of eight children who starved to death in Judea. After that, I started to scheme on how to run away," said Ms Masha.
Homesteads in the Shakahola farm are named after villages in Israel.
In an exclusive interview, Ms Masha claims she was a close confidant and aid to Makenzi's wife, Rhoda Mumbua Maweu, before the Malindi-based church closed down in 2019.
"Before the church was closed down, my husband was Makenzi's deputy preacher. This put me as the fourth senior-most member after Makenzi, his wife, and my husband," she said.
She said she knew little about Shakahola forest until March 2021 when her husband, Kahindi Kazungu, told her that he had bought two acres for Sh20,000.
Like many other parishioners of Makenzi's church, Ms Salama said she felt the deal was good, and that the relocation would enable them to get a better life with their five children.
But the deal became even more exciting as Makenzi started marketing the Shakahola forest as a holy land where people would meet Jesus.
"Nothing grew in the forest because of drought. It was also dreadfully hot, and there were mosquitoes and many snakes," she said.
Makenzi had dug several dams inside the forest to provide water for visitors.
However, they realised the farming land they were promised was barren and was not ideal for agricultural activities due to unpredictable rains.
''He told us to wait for Jesus in the ''desert'' as he would always refer to it. I remember, during the Saturday sermons, we would gather more than one thousand people," said Ms Masha.
She said the pastor would meet them every Saturday for sermons and encourage them to continue fasting.
"Initially, we used to fast for days, say four or six, continuously and then take a break. But in January this year, Makenzi decreed that the fasting should be nonstop," said Ms Masha.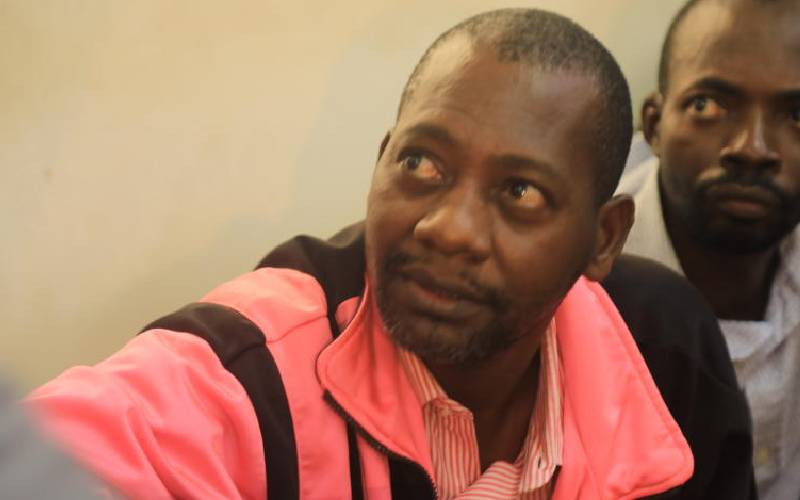 According to Ms Masha, people started to drop and die inside the forest at the end of January.
She said Makenzi's first sermons on fasting centred on the 19 Bible verses on children and the kingdom of God.
Some of the verses Makenzi preached from, according to Masha were Matthew 18:3-4, Luke 10:21, and Numbers 14:31.
For example, Luke 10:21 states: "At that very time He rejoiced greatly in the Holy Spirit, and said, "I praise You, O Father, Lord of heaven and earth, that You have hidden these things from the wise and intelligent and have revealed them to infants. Yes, Father, for this way was well-pleasing in Your sight."
The verse in Number 14: 31 says: "Your children, however, whom you said would become a prey—I will bring them in, and they will know the land which you have rejected".
Her story is corroborated by Mr Hamphrey Ngonyo, a former follower of Makenzi. Ngonyo said Makenzi had a way of telling parables that captivated his followers and shook them to the core. He said Makenzi was so convincing when he applied parables in the Bible to those listening.
"He liked to use the parable of 10 virgins and the bridegroom in Mathew 25-1-13. He consistently warned us not to be like the five foolish virgins who failed to prepare, and they were locked out when the son of man arrived," he said.
Ngonyo added: "He would tell us that if we don't die now, heaven will be full next year, and the angels will close the gate of heaven. We would have no option but to remain in hell. Let those who have ears hear, and eyes see."
He said the key to unravelling the Shakahola massacre lies in the oratory skills of Makenzi. ''Like all powerful speakers, Makenzi's greatest asset was his ability to determine what listeners wanted to hear and give it to them in simple language that appealed to them on an almost instinctual level," said Ngonyo.
With the cadence and fervour of a Baptist preacher, the charm and folksiness of a country storyteller, and the zeal and fury of a maniacal dictator, Makenzi led his followers to their early graves.
Many followers were drawn to his course by his soulful delivery and Pentecostal preaching style.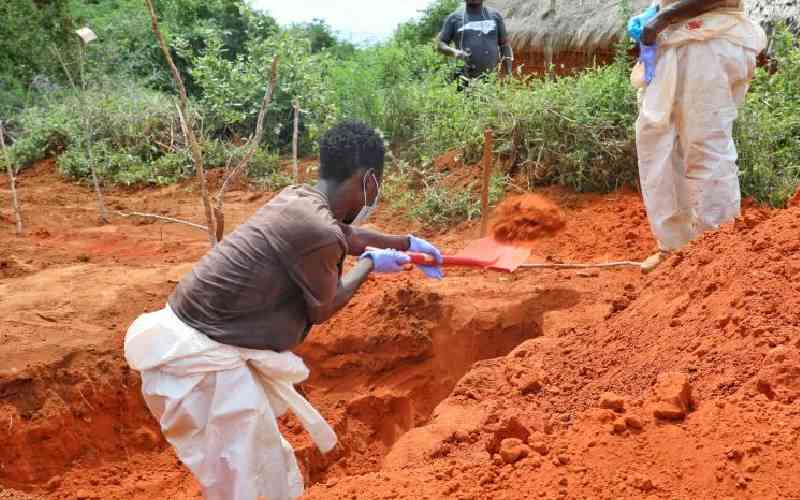 He could quote scripture and turn around and preach end times and death. He appealed to anyone on any level at any time, Ngonyo recalls.
But Ms Masha saw the lies through Makenzi's burning eyes. "When children started to drop and die, I questioned my faith and the doctrine," she said.
''In one sermon, Makenzi declared that all children must perish in March and women in April," said Masha.
However, Makenzi told his gullible followers he must continue to eat and remain in good health so he can lead all followers to "meet Jesus".
"He said after all had died, he would also starve himself to death ahead of what he said was the imminent end of the world," said Masha.
In March, two months after a starve-to-death order was issued, Masha said she strapped her one-year-old daughter on her back and ran away.
When the fasting started, Salama says, she also decided to fast and seek answers from God just like everyone else.
''I fasted for seven days, and on the eighth day, I heard God's voice saying I should break my fast. I should not die because my work on earth is not over yet," she said, adding that is when she started to contemplate escaping.
However, in March, her husband forced them to continue the fast for four days. "Luckily, on the fourth day, he was called to by the pastor, and we used that opportunity to escape," said Masha.
Instead of a heave, the 800-acre property, a sun-scorched wasteland is now a gruesome crime scene, scattered with the shallow graves of believers who starved themselves to death.
Related Topics