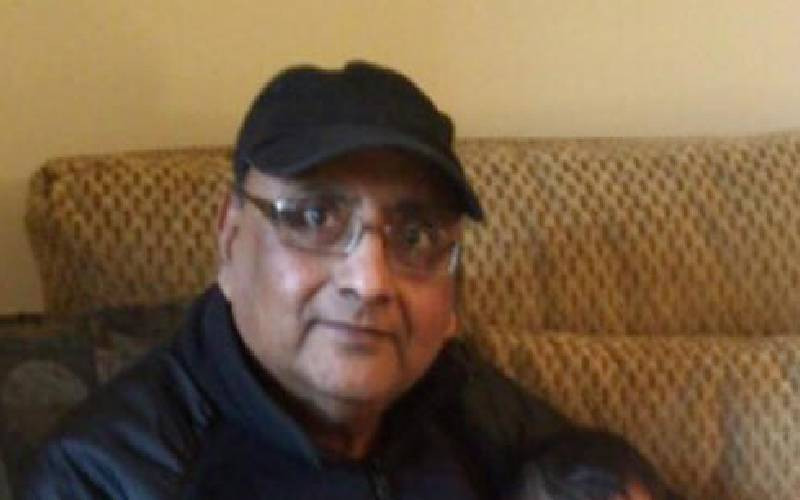 Billionaire businessman Ashok Doshi had his lowest moment away from his glamorous lifestyle after being charged with land fraud.
Doshi and his company Magnum Properties Limited were charged with four counts of land fraud, forging land documents and forcefully taking over the land worth millions of shillings located at Nairobi's Processional Way.
The charges were a culmination of several years of investigations by the Directorate of Criminal Investigations and a protracted court case at the High Court which ultimately allowed the Director of Public Prosecution to charge the businessman.
According to the charges, Doshi who is a director at Doshi Group of Companies allegedly hatched the plan to defraud the land owned by Greenview Lodge Limited in 1992 when he forged a stamp duty from the Ministry of Lands to claim ownership.
The Mombasa-based billionaire has group of companies that manufactures more than 30,000 products according to their website.
In count one, Doshi, lawyer Harith Sheth and Magnum Properties Limited jointly faced a charge of conspiracy to defraud where the prosecution alleged that they forged a government stamp duty valued at Sh1.2 million to register a land a title in 1992.
"Between May 14, 1992 and September 2, 1992 at Ardhi House, Nairobi jointly conspired with intent to defraud the government of Kenya Sh1.2 million by fraudulent means to with forging a receipt that was meant for stamp duty," read the charge sheet.
Sheth was however not present in court to plead to the charges, with trial magistrate Lucas Onyina issuing summons for him to appear in court and plead to the charges on May 2.
Doshi faced a second count of making a document without authority where it was alleged that he made a certain stamp duty purporting it to be genuine and valid issued and signed by the Commissioner of Lands.
In count three, the businessman was charged with forgery. The charges stated that he forged a receipt for the Ministry of Lands while lying that it was a genuine document issued and signed by the commissioner of lands.
The businessman faced another charge of forcibly taking possession and retaining the land which is owned by Greenview Lodge Limited.
"On September 5, 2002 at Processional Way in Nairobi County... held possession of the said land in a manner likely to cause of breach of peace against Greenview Lodge who is entitled to own the land," read the charge.
Doshi denied the charge and was granted a cash bail of Sh500,000 and ordered to deposit his passport in court before being release. The magistrate set May 2 for pre-trial.
The charges came a few months after High Court Judge Eric Ogolla dismissed a case the businessman had filed to stop his trial in over fraud involving his acquisition of the land.
The judge had ruled that he cannot stop a criminal process.
Related Topics