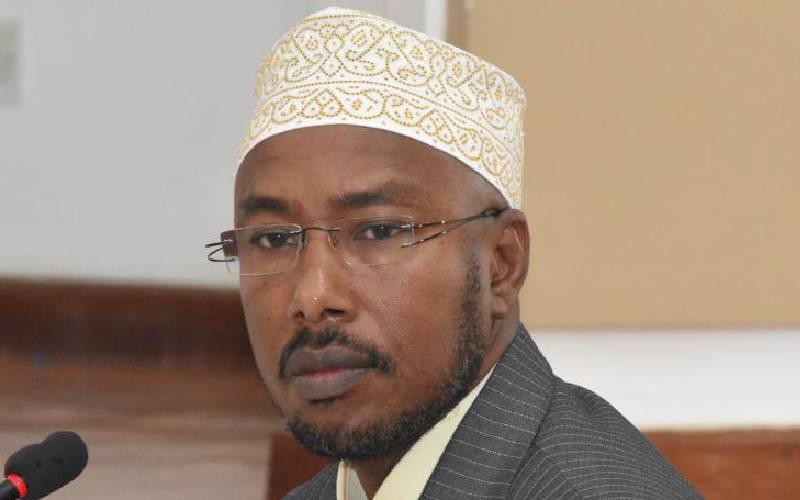 The Independent Electoral and Boundaries Commission (IEBC) set aside 85 per cent of Sh4.3 billion in pending bills for the financial year ending June 2021 to settle legal fees.
IEBC Chief Executive Marjan Hussein Marjan, who appeared before the National Assembly Public Accounts Committee at Parliament Buildings on Monday, was put to task to explain why the commission had lawyers' fees totalling Sh3.8 billion.
Marjan told the committee led by Nominated MP John Mbadi that the commission had been embroiled in numerous cases in different courts concerning elections held across the country.
"The IEBC has only seven advocates in its legal team and we had more than 500 ongoing court cases. That is why we had to engage various legal firms to represent the commission. That is why we have the Sh3.8 billion legal fees in our pending bills," said Marjan.
The chief executive told the committee that most of the legal fees were incurred from petitions.
The MPs wondered why some of the law firms were owed amounts that dated back five years yet they 'appeared to be comfortable'.
Marjan, however, disputed the claim. Instead, he said that he had received demand letters from the law firms that are owed millions of shillings but he had told the firms that the commission was waiting for funds from National Treasury to clear the debt.
Marjan told the committee that the commission considered the proximity of law firms before engaging them to represent the IEBC in court cases in various parts of the country.
"We would like to appeal to Parliament to help IEBC get funds from Treasury to clear the Sh4.3 billion in pending bills since it is our wish to clear the debts owed to firms and individuals who provided various services to us in the financial year ending June 2021," he said.
Lugari MP Nabii Nabwera disputed the remarks by Marjan that the commission considered proximity in choosing law firms to offer legal services to IEBC. He claimed that there was clear evidence that particular firms were favoured in most cases.
Mr Nabwera said that IEBC must prove to Parliament that all the pending bills especially for legal services were genuine. He said only then would the legislators push the National Treasury to release the funds.
Related Topics