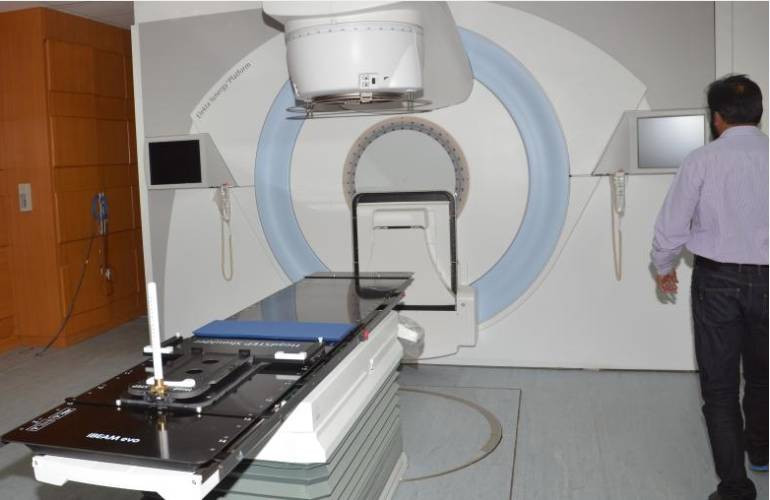 Nairobi, Nakuru, Kiambu, Machakos and Nyeri counties lead in cancer cases in Kenya, a report by the National Cancer Institute of Kenya shows.
The survey findings were released on Thursday, February 2 at the Safari Park Hotel in Nairobi.
The study was conducted between 2021 and 2022.
The report indicates that 70 per cent of the cancer cases are diagnosed at advanced stages, with two out of three persons succumbing to the disease.
The study also reveals that only 23 per cent of all cancer patients in the country have access to cancer management and treatment services.
On average, the country records about 47,887 new cancer cases yearly, with 32,500 deaths recorded annually.
Forty-six (46) per cent of the new cases are usually diagnosed at a very late stage in both men and women.
However, more women (16.2 per cent) get to know of their cancer diagnosis much earlier than men (10.4 per cent).
On cancer-related complications, patients diagnosed with breast cancer are likely to get complications (15.9 per cent), followed by cervical cancer (13.3 per cent).
Oesophagus cancer is the leading cause of the disease-related deaths in Kenya at 15.6 per cent, followed by cervical cancer at 10.4 per cent, breast cancer (9.6 per cent) and liver cancer (9.1 per cent).
In terms of prevalence, breast cancer is the highest at 15.9 per cent, cervical cancer (13.3 per cent), oesophagus 11.8 (per cent), prostate cancer (10.1 per cent), colorectal cancer (7.1 per cent) and stomach cancer (5.8 per cent).
The report further indicates that men are mostly affected by prostate cancer (23.7 per cent), followed by oesophagus cancer (15.9 per cent) and colorectal cancer (8.8 per cent).
Leukemia is the leading childhood cancer at 15 per cent, followed by brain tumor (11 per cent), lymphomas 10 per cent, kidney 10 per cent and nasopharynx at 7 per cent.
The Council of Governors revealed that more than 20 counties have no cancer diagnosis or treatment centres.
Related Topics