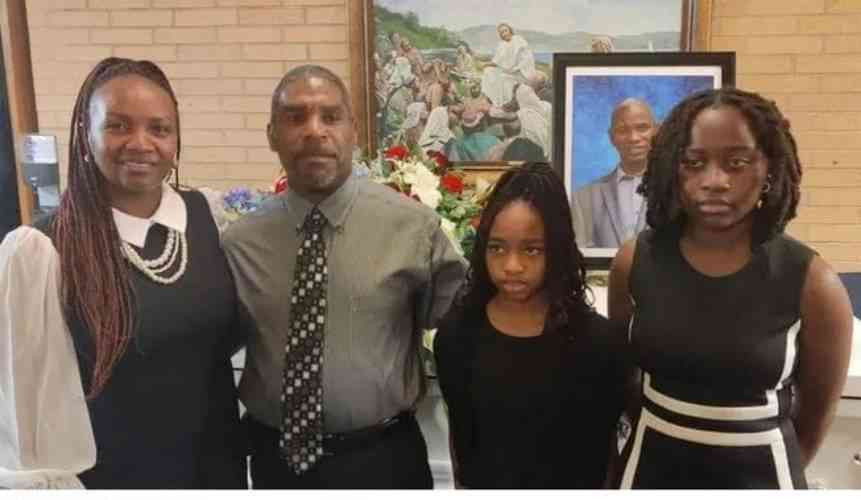 The family of a Kenyan woman and her two daughters who were murdered by her husband in the US have set a date for the funeral.
Gary Stanton, 60, Njoki Muchemi, 49, and her two daughters Andrianna Stanton, 17 and Brianna Stanton, 11 were discovered dead in their home in Kentucky, USA, in what police say was a murder-suicide.
Moses Muchemi, a younger brother to Njoki told The Standard that they had decided to bury their kin on December 28 in Louisville, Kentucky, USA.
"Burial will be on December 28, to commemorate one month since her birthday which was on November 28," he said.
Muchemi said family members in Kenya are still waiting for a review of the travel request by the American embassy to be able to travel to the United States for the burial.
Approvals to travel
"We are still hoping to get the approvals needed to travel and hopefully by Tuesday we shall have a conclusive answer on the number of family members who will travel for the burial," Muchemi said.
The murder–suicide shocked Kenyans as the couple was considered a picture-perfect family.
According to police reports, Stanton is believed to have murdered his family before killing himself in their suburban home in the US.
The couple lived in an affluent neighbourhood raising their two children and the Muchemi family described the couple as happy.
The incident devasted the family as it came barely a month after the couple and children had attended their dad's burial in Kirinyaga.
Njoki's father Geoffrey Migwi Muchemi passed away in October 17, and was buried on November 12 in Kiamaina, Kirinyaga, a function that saw the couple not only attend but also play a big role in its planning and finances.
Related Topics