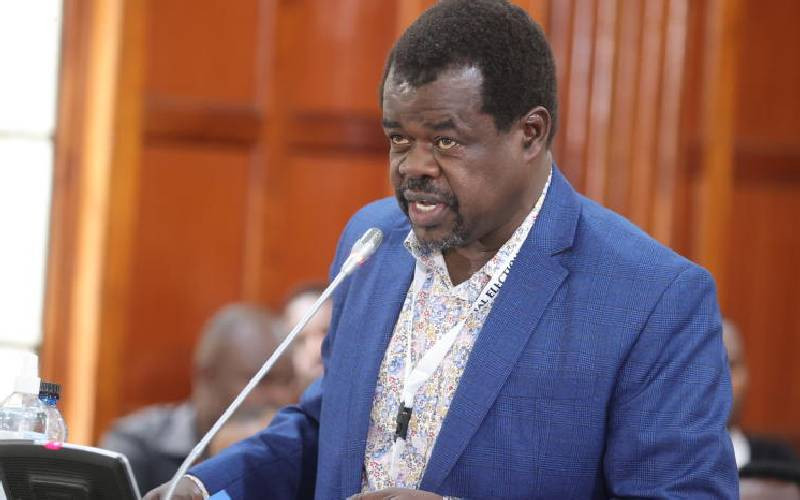 The High Court has dealt a blow to workers registered with retirement benefit schemes by quashing a law that allowed them to purchase homes using pension money.
The amended law that was assented to by former President Uhuru Kenyatta, also allowed workers to secure mortgage loans. But in a judgement delivered Friday, Justice Anthony Ndung'u ruled that the law was illegally enacted by Parliament. The judge ruled in an application by Busia Senator Okiya Omtatah.
"The changes were premised on a flawed process adopted by Parliament and cannot stand," ruled Ndung'u. He further ruled that the amendments did not go through the required process as the law requires for enacting legislation.
He took note that no public participation was conducted and it was also introduced in Parliament through the Committee of the Whole House which blocked stakeholders from consulting the public.
"The amendment of Section of the Retirement Benefits Act of 1997 would impact heavily on the utilisation of funds in pension schemes. It would thus call for a robust process of stakeholder engagement and public participation," he said.
Ndung'u ruled that introduction of the amendment at the committee stage denied stakeholders and members of pension schemes the opportunity to contribute to its enactment.
"The amendment was flawed. Parliament failed to involve members of the public during the enactment as required by Article 118 (1) of the Constitution," he ruled.
Justice Ndung'u added that Parliament fell short of the constitutional provision.
"It would be unlawful for the court to watch without acting, as Parliament conducts its constitutional mandate without following the law and procedure of enactment of the law," he ruled.
Ndung'u barred Parliament, Cabinet Secretary of Treasury, and the Attorney General from implementing or enforcing the law.
The ruling is a setback to the government's plan to accelerate its affordable housing agenda. The amendment was introduced through the Tax Laws Amendment Act 2020 with a view to make it easier for individuals to buy homes.
The Ministry had stated that most households are unable to raise minimum purchase deposit or afford monthly mortgage payments. Former CS Ukur Yatani published the Retirement Benefits Amendment Regulations on September 14, 2020.
But Omtatah said the rules were sneaked into Parliament. His petition was supported by the Association of Retirement Benefits Scheme and the Association of Pension Trustees and Administrators.
They argued that the amendments were not sustainable, considering the status of current retirement schemes.
Related Topics