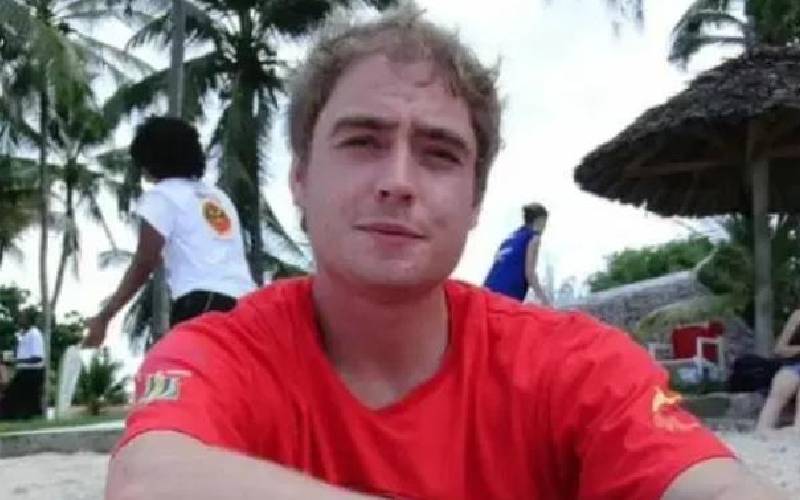 Alexander John Runan Monson was just not named like an aristocrat, he was one. And while visiting his mother in the tourist town of Diani, off the Kenyan coast, Alexander met his death in circumstances that remain unclear to date.
While it may not be clear who among the four police killed him after a decade-long case, results from a postmortem at the time of his death show what killed him. And more crucially, evidence presented in court showed the officers knew who administered the final blow that led to the death of the 28-year-old, who had just finished university.
To understand what happened to Alexander, one must go back to the evening of May 18, 2012. According to witness testimony, the evening started at friend's restaurant and later moved on to Tandoori Bar and Restaurant, a popular spot along Diani's Beach Road.
There, they opted to join animated patrons on the dance floor in between drinks. Some witnesses told the High Court in Mombasa his drink of choice on that evening was White Cap, that smooth beer that consumers rightly or wrongly associate with some level of maturity. That beer that was also the choice drink for Kenya's 3rd president Mwai Kibaki.
The merry makers were, however, not the only key actors on the night. As Alexander and his friends went into Tandoori, Sergeant Naftali Chege was reporting to work at Diani Police Station for his shift. Unknown to him, his and Alexander's fates were to chance upon each other, and with devastating consequences that would end his 27 years in the police service.
By the time Chege got into the Landcruiser GK A670L patrol car, Alexander and his friends had moved from dancing to a game of pool. Soon though, the evening getting to them, they decided to go home. It was close to 2am. Although Diani was just coming alive, they decided it was time to head home.
Alexander, the only one with a car that night, was the designated driver. They went to the parking and got into his Toyota Hilux double cabin pick- up. At the same time, a bouncer at the same club that they were in for hours had reached out to the Police Landcruiser some 70 metres away and informed the officers that one of them was smoking bhang.
"Suddenly a random short guy appeared on the car window accusing us of smoking bhang. None of us was smoking," another witness told the inquest.
At that time, Alexander, who already had the key in the ignition turned it and the engine roared into life.
According to inquest records, Chege, upon hearing the engine, thought that Alexander wanted to make an escape. So he called for reinforcement. By this time, there had been no confrontation between the policemen and occupants of the double cabin. Everything was orderly.
Chief Inspector Raphael Mulwa's radio came to life as he continued with his normal patrols. The voice on the other side was Sergeant Chege's. The message was very clear. Chege and crew needed reinforcement to effect an arrest.
"I went to him and found him at Tandoori parking yard. Chege was with Police Constable Serem," Mulwa testified.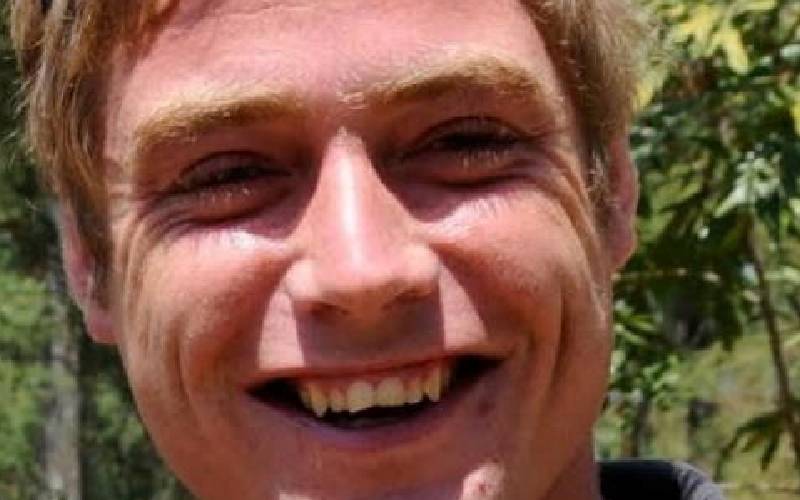 When he got there, Chege was standing by the driver's door while Serem was on the passenger side. Two people were in the car and things looked calm.
"Chege said that he had found the white man smoking bhang," Mulwa testified and said that it looked like there was no need for reinforcement since everything was calm. Seeing no use for himself at the scene, the Chief Inspector left for more urgent matters. A robbery was underway somewhere else. So he left.
As he left, Alexander, and his friend Andrew were handcuffed together and moved to the police station.
"We were arrested. We cooperated fully. There was no molestation. I was released on bail by my father. I left at 2.30 am and Alexander was in perfect health," Alexander's friend Andrew says. "The next day I tried to call but his phone was not going through. I went to their home but there was nobody there. Another friend called me to tell me he had passed on."
Sergeant Chege then, as is normal in such circumstances, called his senior, Chief Inspector Charles Wangombe Muchiri and told him he had arrested a foreigner smoking bhang.
He woke up and left for the police station where he found Sergeant Chege, Police Constable John Pamba and Police Constable Ishmael Baraka Bulima and Inspector Mulwa. Baraka and Pamba manned the reports desk. Constable Ishmael had been a police officer for just three years. Diani was his first posting. Constable Pamba was a veteran of sorts. He had 24 years of experience in the service.
CI Wangombe then summoned the records officer to write a report titled 'Arrest of Foreigner' and circulate it. This was to inform the British High Commission that one of their subjects had been arrested. CI Wangombe went back home to sleep.
In a matter of hours, what began as a night out had resulted in a fatality. A fatality that didn't even make it on the list of worries that Hilary Martin, as a mother had for her returning son.
Her phone rang at 5am, nearly 12 hours after her son went out to meet up with friends. Her friend, Enrico was on the other end. Enrico informed her of Alexander's arrest and that he was trying to get him out on bail. But the Officer Commanding Station was unavailable so it looked like the bail would not happen.
Five hours later, she received another call. This time not of the release or on bail matters. It was a bit more frantic.
"I was told that he was unconscious and that the police were taking him to hospital," Hillary said in her testimony.
As Hillary tried to get a flight to Diani, Emmanuel Shadrack Bondora, a nurse on duty at Palm Beach Hospital, received a call from the Diani Police Station. The instructions were that there was a remandee who had fallen ill and needed urgent medical attention.
As a paramedic, Emmanuel, a biomedical engineer, as well as the driver responded to the SoS.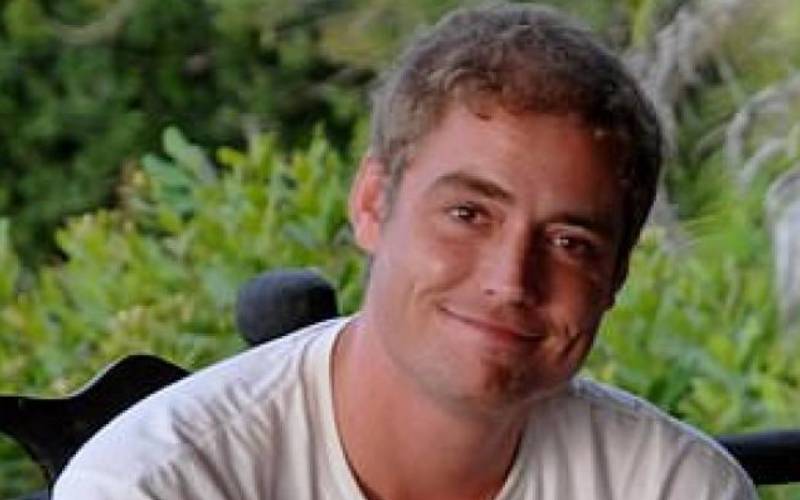 "When we got to the police station, Alexander was unconscious, frothing and sweating. His limbs were numb," Emmanuel told the court.
The ambulance crew got him on a stretcher and left for Diani Palms Hospital.
"We attempted to resuscitate him, but it did not work. The doctor ordered some medication which was administered to resuscitate the patient. He was also on drip."
Hillary, Alexander's mother, had by then landed in Diani and was at the hospital.
"When I entered the room, I found my son in a coma. He was hooked to machines and chained on the bed," his mother says.
Within an hour of her arrival, Alexander's condition worsened, and she was ushered out of the room.
The medical staff at the hospital administered cardiac shock to energize the heart. They tried this three times and then stopped.
Minutes later, a doctor pulled Hillary aside and informed her of her son's death.
The next time the mother would see her son would be on the slab of a mortuary prepped up for a post-mortem.
Time and date of death was noted as 5.10pm.
On the slab lay his son in a blue pair of shorts and maroon underwear.
The pathologist noted that he looked to be in good health. Both feet were pointing downwards, an indication of that there was a problem in the head or brain. The eyes had signs of medical interlunation, meaning that he had been attended to. There were resuscitation marks on the chest wall around where the heart is.
There was an intravenous line marks on the left hand from the medication he had received upon admission. There was grazing injury on the left elbow. There was a bruise on the left hand and another on his scrotum.
There was no evidence of a fall. All injuries to his body were fresh and occurred just before death. A toxicology report on presence of drugs in his system came back negative.
The pathologists ruled that Alexander had died from blunt force trauma to the back of the head. The question then became who gave this fatal blow to the 28- year-old?
As the case went on, Sergeant Chege, Chief Inspector Wangombe, Constable Pamba and Constable Baraka whom an inquest that was concluded in 2018 had a case to answer all pleaded not guilty in the High Court.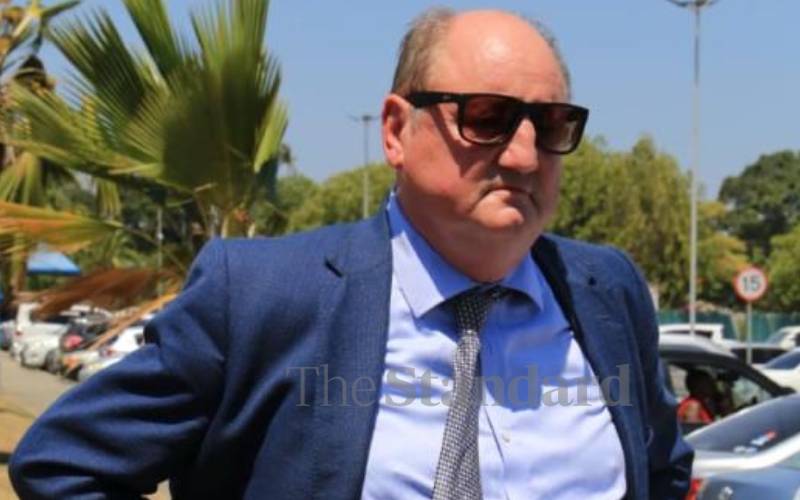 The court though, after examining the evidence before it found the four guilty of manslaughter and offered the following explanation.
That at one point between 3am and 5am, Alexander was removed from his cell by the police officers who were taking care of him on issues of bail and there was a disagreement which led to the brutal torture of the deceased.
This torture took place outside the cell and Alexander tried to defend himself and that explains the bruises he suffered on his left arm. He was further tortured in his private parts hence the bruise in his scrotum.
"The circumstantial evidence shows that the deceased was tortured outside the cell, inside the enclosures of a police station and his torturers were people unknown to this court, but well known to all the accused persons because they had the legal custody of the diseased," Judge E.K Ogola said in his ruling.
"Regardless of who caused the said torture the four accused persons knowing the injury that the deceased had suffered took no action to secure first aid or treatment for the deceased. Instead, the deceased was returned to the cell where he went into concussion and unconsciousness and was unable to wake up for the morning tea."
The four police officers were found guilty of the manslaughter of the British aristocrat.
Related Topics