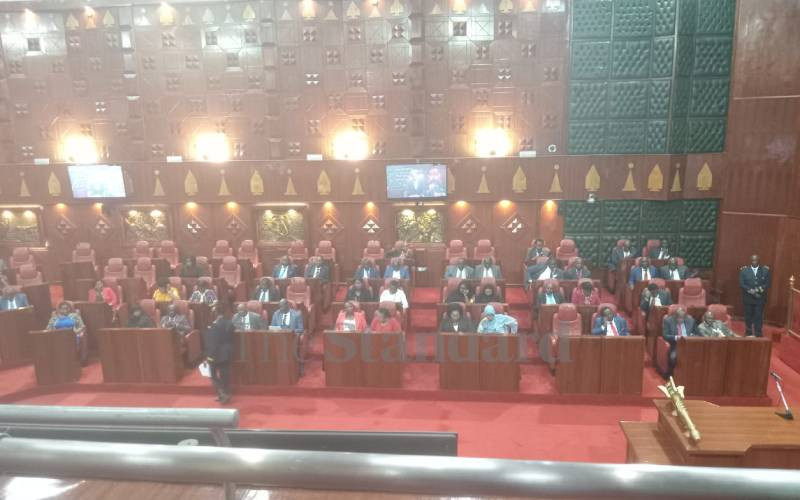 There were light moments in Nairobi County Assembly Chambers on Thursday afternoon when Ward Reps complained that mosquitoes were mercilessly feasting on them.
The complaint was raised by Highrise MCA Kennedy Oyugi stating that the insects have made the stay in Chambers uncomfortable.
"The house seems to be unsafe healthwise, I have tried to kill four mosquitoes already," Oyugi raised the concern.
Pointing out, "I feel unsafe and we have enough evidence, thus I request that this assembly be fumigated,"
The assembly was debating the appropriation Bill on the supplementary budget when Oyugi rose up to share about the insects.
Maurice Ochieng, who is the Assemby Health Committee Chair on his side, responded that the issue raised by the Member warrants serious attention.
"We are going to take those concerned to task on why they are not fumigating various institutions within City Hall.
However the House Speaker Ken Ng'ondi while appreciating the Member for rasing the matter said the Office of the Clerk and the administration will take up the matter and not the executive as it had been insinuated by the Chairman of Health Committee.
"Thank you very much, the member, for raising the matter. Action will be taken," the Speaker noted.
Related Topics