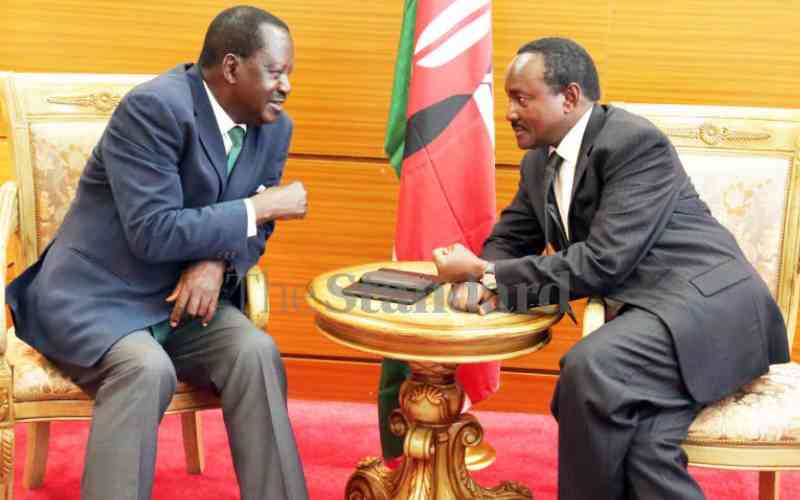 Early this week, Wiper party leader Kalonzo Musyoka demanded that ODM leader Raila Odinga shelves his 2027 presidential bid to allow him to be at the helm of Azimio la Umoja.
Kalonzo's fixation with Raila Odinga has stalled his presidential dream since 2007. In other words, Kalonzo's biggest obstacle to the presidency is Raila Odinga.
Since 2007, Kalonzo has soared around Baba, and that way, he admitted himself into a political Sisyphean oubliette - vainly rolling a presidential dream every five years.
Kalonzo must listen to Prof Kivutha Kibwana's derisive advice that "Raila Odinga is not about to retire from Azimio." Nevertheless, this column has been advising Raila to retire from politics.
Raila himself tried to coerce his father, Jaramogi Oginga Odinga, to step down to the point of storming his Ford - Kenya delegates meeting in 1991. It did not work! Raila is a carbon copy of his father.
That aside, in Greek mythologies, Kalonzo should read the story of Sisyphus, King of Corinth. Other than the punishment of rolling a stone uphill, there is another side to the story. Homer's Odyssey records that the hero Odysseus died and went to Hades. There, he found other fallen heroes. One of them was Sisyphus, tasked with rolling a stone up the hill for eternity.
Like Kalonzo in the 2007 political trickery, Sisyphus had cheated death twice. First, he had died, and on arriving in the Underworld, he convinced the gods that he would be allowed to come back to earth to give a message to his wife and then come back immediately. However, when the gods granted his request, Sisyphus refused to return to Hades as he had promised.
Thus, Sisyphus lived to ripe age, but when he later died, Zeus, the chief deity, decided to handle the matter himself. He cast him into a tedious punishment so that no human would ever think of cheating the gods again.
Kalonzo cheated politics in 2007 and became the vice president to the chagrin of his 1990s colleagues including Musalia Mudavadi, Joe Nyaga and William Ruto. He betrayed them and, through his vengeful formula, denied them a golden chance. From them, political karma has troubled him.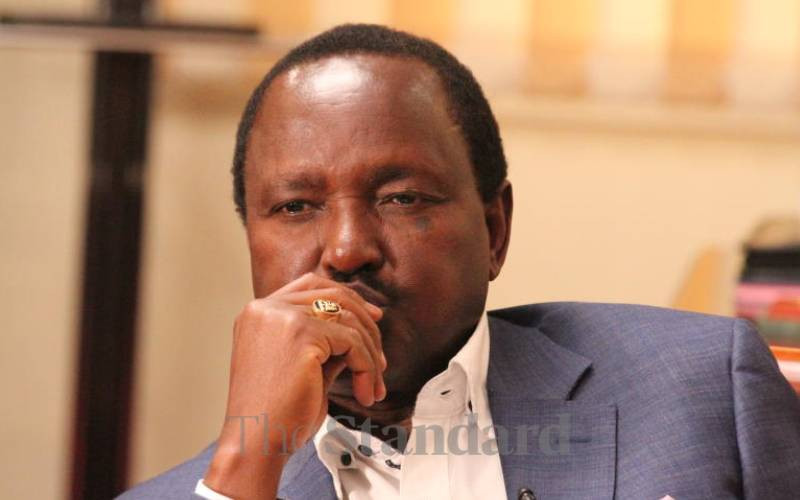 In 2013, he switched his allegiance to Raila, a mistake that tarried through 2022. It seems he has been cast into Sisyphean jinx. Before his time for politics expires, Kalonzo must detach himself from Raila to come out of this bugaboo.
He must start either negotiating to deputise Dr Ruto in 2027 or plan to oppose him. If he misses his political calculations, he will go back to the political hades to meet the chief god Zeus who will ensure he becomes a lesson to the current generation of politicians, who have forgotten their history.
Why do I say so? The political heavens spoke to Kalonzo toward the 2022 elections. Since he is a political seer, he made his proclamation thus: "I will be the most stupid person on earth to support Raila for president for the third time without a measure of reciprocity."
It came to pass that Kalonzo supported Raila's 2022 bid; this time around, not as his deputy because witchcraft is real!
For Kalonzo to rise again, he must revisit his 1990s political album and see who his associates were. He will realise that he and Raila are hewed from different political stones.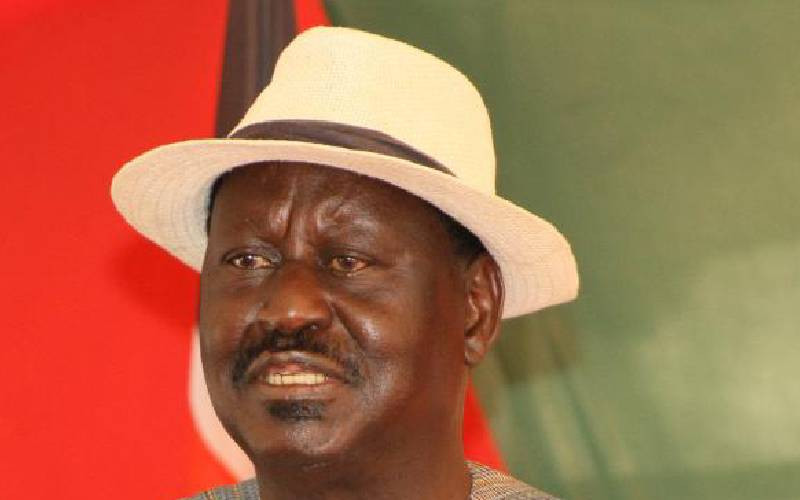 In those albums, he is unlikely to find Raila, Kaluki Ngilu, James Orengo, Martha Karua, Makau Mutua and even Prof Kibwana, among other young Turks of the 1990s whom he joined in Azimio.
History tells us that Kalonzo's political DNA has the late President Daniel arap Moi, Retired President Uhuru Kenyatta, President William Ruto, and Prime Cabinet Secretary Musalia Mudavadi, the 'political progeny' that their mentor President Moi anointed to rule for 100 years.
Thus, Kalonzo walked away from a corporate political blessing for which he was a rightful heir. Isn't Kalonzo to be likened to an angel who left his political estate and cast himself into eternal darkness?
-Dr Ndonye is a senior lecturer in the School of Music and Media at Kabarak University
Related Topics