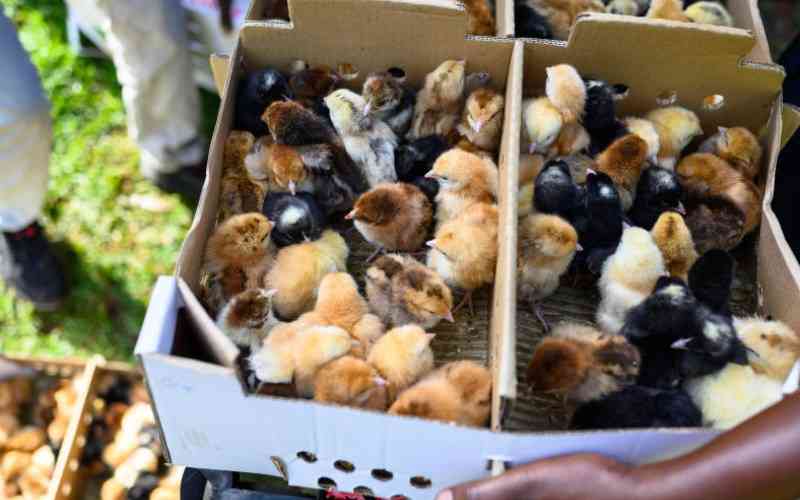 From early life through to growing, fattening, and production, chickens typically experience challenges that can result in stunted growth, poor feed conversions, reduced egg production, and even death. This in turn leads to economic losses for producers or farmers.
Health challenges in long-living chickens can be complex and multifactorial, hence good brooding practices, robust nutrition, and good flock health management practices are all required to achieve a persistent good flock performance. However, things can go wrong and there will come a time that problems occur, and interventions need to be done swiftly to stop any further losses. To ensure that problems are detected early without compromising health and productivity, farmers need to watch out for these early warning signs.
Deviation from expected performances
Most poultry farmers keep scanty information on the growth and production of their flocks. It is important to keep such records as water consumption/bird/day, feed consumption in grams/bird/day, environmental daily temperatures, carbon dioxide levels, and wind speed. Accurate flock records compared with the expected breed performance records will trigger an investigation early enough when performance begins to drop.
The value of records will become noticeable when you have a problem say a drop in egg production, poor growth rates, high feed consumption with poor conversion rates, and low water intake, that can be used to commence flock health investigation. A drop-in feed consumption or water intake, increase in mortality, high ambient temperature, high stocking density, high water PH, prolonged feeding time and rapid feed clearance will help to spot an early infection in a flock. So, the more data you keep, the better in understanding when a problem commenced, and the most probable action needed to mitigate disaster.
Take note of key challenge periods
Between week one and week three, most chicks will experience navel infections, which can be complicated by poor brooding conditions (chilling), unhygienic hatchery conditions, and generally poor water quality. Farm visits by the owner or manager at least two times per day are extremely important, especially during feeding time and at night when temperatures are likely to be below the expected range. A general appraisal of the spread of chicks within the brooding area and around the heating source is important. Chicks huddling together in groups or making squawking noises are warning signs that things are not okay. For adult birds, the period starting at the point of lay say week 16 to week 28 at peak egg production is critical to monitor the rate of egg production, egg sizes, and eggshell abnormalities.
Physical inspection
As parents, we know how to tell when a child is not feeling well. By using our five senses of sight, touch, smell, hearing, and taste, one can tell that a bird or group of chicks is hurting. You should randomly pick individual birds and look for any abnormality on the head, muscles, keel bone, legs, cloaca, feathers, face, comb, and wattles. You can feel body temperatures or tremors, smell ammonia levels in the unit and hear any abnormal sounds as they breathe. If you are hesitant to taste the water available for your birds, it is not good for consumption.
Seek for postmortem analysis
When mortalities hit the roof, for example when you are losing more than three birds for every 1,000 placed in a week, you need to seek veterinary intervention. A postmortem is highly recommended. All dead birds should ideally be examined by a qualified vet and a diagnosis made. It may be necessary to sacrifice some weak birds for culling for examination to determine the underlying issues. Do not wait until too late.
Problem analysis
With the history of the current flock and previous flocks known, together with farm inspection and postmortem examination, your vet will offer a corrective solution. If there are still doubts, samples can be collected and sent to a laboratory for disease confirmation.
[The writer is Head vet at Kenchic, [email protected]]
Related Topics