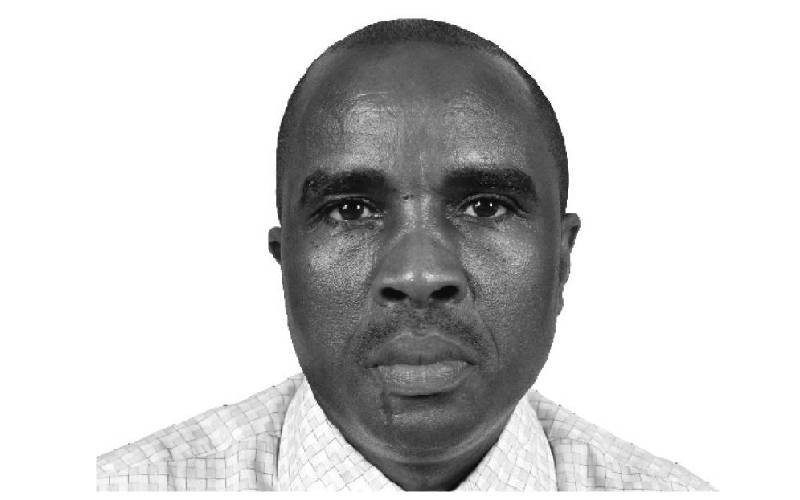 The extensive "IEBC Whistle-blower" coverage has exposed laxity in some of our mainline media. In an attempt to maintain attention, which is now hogged by social media's alternative "public journalists", the credibility of news is hardly questioned, as long as its sensational nature captures public attention.
It only took me reading two paragraphs of the said "bombshell" to recognise that the material was not worth the paper it was written on. I however persevered and read the entire account, including the link that detailed "how it was done" and the "correct results".
The first thing you notice is that the whistle-blower's account is based on the digital aspect of the elections results. That should be the first tell-tale sign; the use of high-sounding technical terms like "remote access", "metadata", "Jpeg to PDF conversion" is a deception, intended to confuse the many Kenyans to whom this is Greek so that they unquestioningly rely on this expert.
The whistle-blower and his ilk should spare us the digital mumbo jumbo and respond to the most basic questions about the results, some of which were asked of Azimio's lawyers by the Supreme Court judges.
Firstly, how does one explain away the hard copy Forms 34Cs from the 46,232 polling stations? What of the 290-constituency based Form 34Bs? These two sets were physically delivered to Bomas by 290 returning officers.
Since these were the forms that were used to tally and announce the results, where, when and how were they altered? These forms are signed in their original by numerous officials including in about 80 per cent of them by Azimio agents. Interestingly to date, Azimio, which had agents and candidates all over Kenya, has not produced one form where results in the original forms were altered and brought to Bomas or even transmitted through KIEMS.
Secondly, if Raila Odinga did so well in Mt Kenya as alleged, why is it that no Azimio candidate won any seat and instead it was a UDA washout?
In Kirinyaga, it is alleged Raila did massively better than President Ruto. Yet Azimio does not even boast a single MCA seat! No wonder the "Whistle-blower" has preferred to stay, as Azimio did in the petition, on digital part of the election results because here you can allege any intrigue and digitally unschooled minds are expected to swallow it.
The result is endless confusion pretending to be based on truth, the Supreme Court's "hot air". I wouldn't be too bothered by this charade, that is where politicians excel. But my expectation of the media is however higher.
I do not ask that they dismiss the story but that they act professionally and question its veracity based on objective facts. By unquestioningly giving the story mileage, it is ensuring that the millions of Kenyans who unhesitatingly depend on peddled "truth" are left believing the elections were massively stolen. That elections do not matter.
The end result is to puncture our hard-fought democracy, not on the basis of credible evidence but stories of intrigue, the kind that has occupied Trump's America for the last four years.
What is the ultimate intent? What benefit is it to our leaders if Kenyans do not trust the democratic process? Who benefits if Kenyans believe that voting doesn't matter? Is the aim a negotiated democracy of the handshake type?
Or is it just to foment chaos? To what end? Now, if there was objective merit to the allegations, one would not worry about impact since truth matters above all else. But here are lies told numerous times dressed up as truth.
What is even more curious is that many of those throwing shade on the electoral process are beneficiaries of the same process as MPs, governors and even MCAs. Somehow, the IEBC is perfect in all these elections but a massive fraud on the presidential election!
To their credit, the purveyors of this story have managed to move the focus from the Chebukati and Co's travails at Bomas and made this farce the focus of national discourse.
Good for them; I just wish they had picked on a more thought-out narrative and one that was not so detrimental to our democracy.
The writer is an advocate of the High Court of Kenya
Related Topics