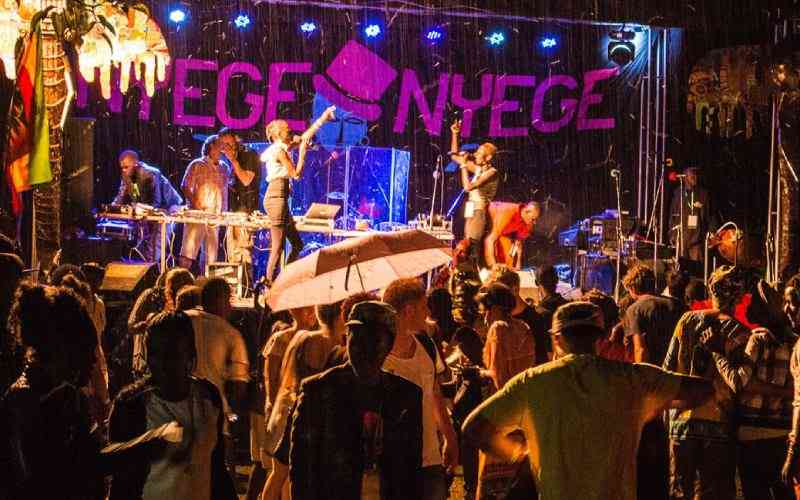 Nyege Nyege Festival will go ahead as planned but under strict guidelines. Uganda Prime Minister Robinah Nabbanja gave the festival a go-ahead on Wednesday, despite calls to cancel it on grounds of morality.
Speaking after a meeting with various leaders and stakeholders, Nabbanja said tickets had already been sold and it was a good opportunity for the country's tourism sector.
"The event [Nyege Nyege] will go on but under strict guidelines. It attracts thousands of foreign tourists; we can't miss out on this opportunity at a time when the country is recovering from the effects of Covid-19," she said.
On Tuesday, there was a heated debate in Uganda's parliament after a section of legislators called for the cancellation of the festival.
Organisers had put everything in place as they expected thousands of revelers following the pandemic-enforced two-year hiatus but Parliament directed the ministries of Tourism and Ethics to ban the social event.
Tororo MP Sarah Opendi said Nyege Nyege promotes immorality and goes against the moral fabric of the nation, arguing that it would be the perfect breeding ground for homosexuality.
Her sentiments were echoed by Bugabula South MP Maurice Kibalya who said he had witnessed the festival firsthand and it is 'totally immoral.'
"I come from Busoga, I have witnessed this Nyege Nyege; it's totally immoral. We can't sacrifice the morals of Ugandans because of tickets that have been sold. If the minister wants let him take it to his district," he said.
Kibalya was responding to State Minister for Tourism Martin Mugarra who described the festival as a tourism hub, adding that over 8,000 tourists had already booked their tickets.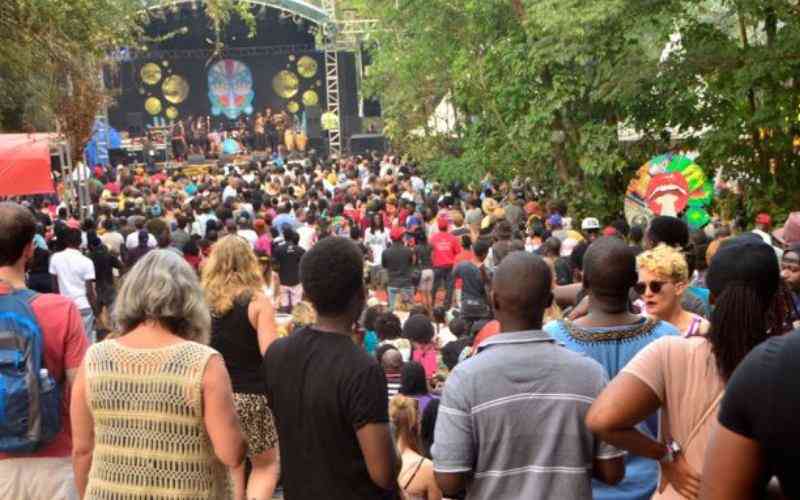 Speaker Anita Among asserted that the House would not allow the function to take place as it would be detrimental to children in the long term.
"We are talking about the morality of this country; we are talking about our children. You are trying to promote tourism at the expense of our children? We are not going to allow this function to take place."
The debate continued online as some Ugandans hit out at legislators for double standards.
Patrick Salvado: I think we are just looking for excuses to justify our poor parenting, by the time my underage child goes for Nyege Nyege, I have failed as a parent.. let's stop this nonsense and start parenting.
Lwanga: Shame on your #morality Mscheeew Y'all committing sexual immorality in the offices, lodges, and kafunda…but go gonna dictate to others what to do!
Jordan Tumwesigye: I am still asking myself what is so immoral about Nyege Nyege. I mean there's no torture. No human rights abuses. No corruption. No one shoving you off the road. It is just people having fun and trying to forget how tough life can get.
Thomas: Y'all husbands have 6 children outside your marriages but it's Nyege Nyege where you see immorality.
The festival will start on September 15 through to September 18, 2022, on the shores of River Nile in Jinja District with a spectacular view of the Itanda Falls.
According to organisers, the 2022 edition will have a special emphasis on visual art installations and a number of activities have been introduced, including camping, sunset cruises and rafting.
Revelers have been promised more than just music as various cuisines, local and international beverages would be on the menu.
The artistes' line up has a mix of both local and international names including Alidekki Brian (UG), Astan Meyer (FR), Benzema (KE), Boutross (KE), Demonic Glare (UK) and Cindy Sanyu (UG).
Uganda has been cracking the whip on matters morality and just last month, The Ministry of Education and Sports banned artistes from performing in schools for promoting immorality.
Through a circular seen by Standard Entertainment, Acting Education PS Jane Egau referred to an incident on July 11, 2022, where a viral video showed students dancing in an inappropriate manner.
According to Egau, this was because schools had been inviting entertainers in the name of extracurricular activities.
"Extracurricular activities in school normally mean sports and games, debate clubs etc. If schools need to entertain themselves, then they can engage in acting plays or arrange concerts.
"Inviting singers who dance erotic dances, naked in the schools in the guise of extracurricular activities must be forbidden henceforth," read the statement in part.
Related Topics