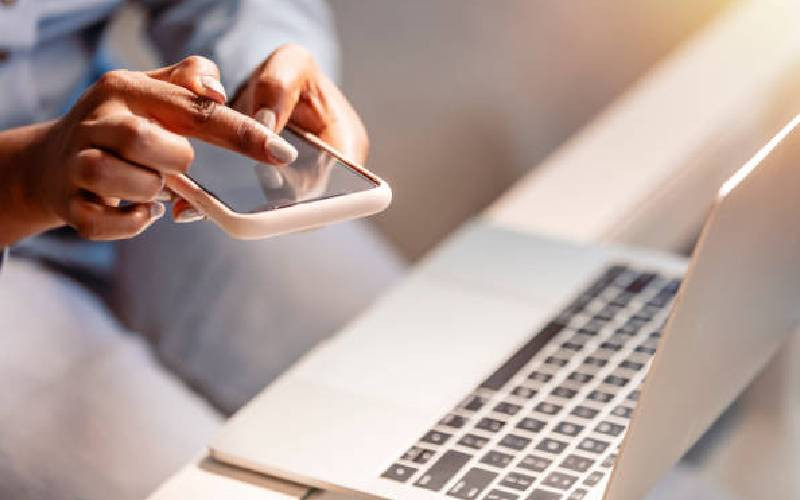 As Valentine's Day-themed social media posts and campaigns peaked on February 14, mental health professionals cautioned young people against adopting lifestyles and trends they see on the platforms.
Speaking to youths in Eldoret, including Moi University students, the professionals said that most young people get discouraged when they cannot afford a lifestyle like that of their friends and social media icons.
Dr Edith Kwobah, a psychiatrist at Moi Teaching and Referral Hospital (MTRH) said that people in such situations are likely to suffer stress, anxiety and depression, with some becoming vulnerable to suicidal thoughts.
"Social media is not evil, but what people do because of social media can be evil," Dr Kwobah said.
She was speaking during a Valentine's Day event held on Monday.
"This is not a time to die because no one bought us flowers. It is a time to build yourself. Many people will take pictures while dressed in red and black and they will display the gifts they received... but that should not define us," Dr Kwobah advised.
"People do not have to compare themselves with others. In any case, you can buy yourself a flower and a cup of coffee," she said.
Dr Kwobah said a team of mental health professionals are using digital platforms to sensitise youth on mental health and how to cope when overwhelmed.
They will also conduct sensitisation campaigns in learning institutions including primary, secondary and universities across the country.
According to data from the Ministry of Health, at least 60 percent of mental illnesses are among adolescents, youth, and young adults.
"Youth should be aware of their wellness, emotions, and communication. They can develop life skills like coping with stress. We are seeing a lot of suicides among the youth and much more than what is reported," added Dr Kwobah.
Damian Juma, My Mind Our Humanity leader, said there are various factors that contribute to mental illnesses in youth, the leading one being unemployment.
The group was formed in 2018 in London, with the aim of reaching out to youth across the globe to be part of policies that help fight mental illness.
In Kenya, the organisation educates students in universities and colleges on mental health and provides avenues to help manage conditions, among those affected.
"We are witnessing students seeking counselling at respective learning institutions," Juma said.
Further, Juma asked counties to involve youths and allocate more resources to mental health.
"Our productivity will be so good, and as a nation, and a country, we shall have a generation that is healthy mentally, socially, and financially. The youth are at their productive peak so when they are happy with their own lives, they will also generate income for the nation," said Juma.
Frank Aggrey, a medical psychology student at Moi University, said mental health is a major concern that is pushing youths to excessive consumption of alcohol and use of drugs in universities.
The use of drugs is attributed to peer pressure.
"Youth tend to live the lifestyle of their friends, but when things don't seem to work their way, they opt for drugs," said Aggrey.
Related Topics