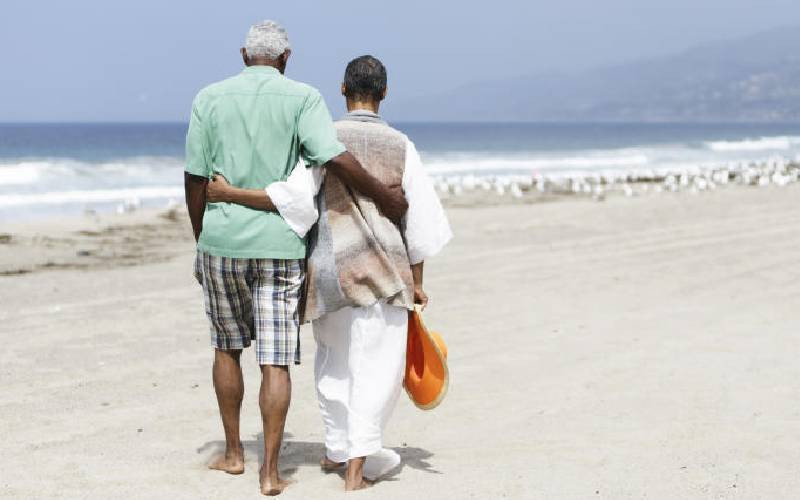 Depression affects around 5 per cent of adults worldwide, making it one of the most common mental conditions.
In Kenya, Globally Minded ranked Kenya fifth among African countries with the highest number of depression cases with 1.9 million cases in 2017.
While treatments such as antidepressants and psychotherapy can be effective, researchers at the University of Limerick in Ireland have found that even small amounts of exercise, such as a 20-minute walk can help reduce the risk of depression in older adults (people aged 50 years and older).
Their 10-year study, found that a 20-minute brisk walk, five times a week significantly reduced the risk of depression.
The study's author, Dr Eamon Laird, explained that depression is increasingly prevalent in the older adult population and is associated with increased risk of chronic conditions including cardiovascular diseases, cognitive decline, mortality and suicide.
"We found that older adults performing as little as 20 minutes a day of moderate to vigorous physical activity had a 16 per cent lower risk of depressive symptoms and 43 per cent lower odds of depression (than those undertaking no exercise)," Dr Laird told Medical News Today.
Physical activity has been previously shown to be associated with reduced risk of depression, however, until this study, no one had yet investigated what is the bare minimal dose of physical activity that might provide benefits.
The researchers included 4,016 participants from The Irish Longitudinal Study on Ageing (TILDA), a large-scale, longitudinal study that aims to improve the ageing experience of people in Ireland.
The results showed that any exercise can reduce depression.
This study adds to a growing body of evidence that even small lifestyle changes can have a big impact on mental health.
A 2014 analysis of dietary patterns published in The American Journal of Clinical Nutrition found that a diet high in fruit, vegetables, fish and whole grains may associate with reduced depression risk.
Related Topics