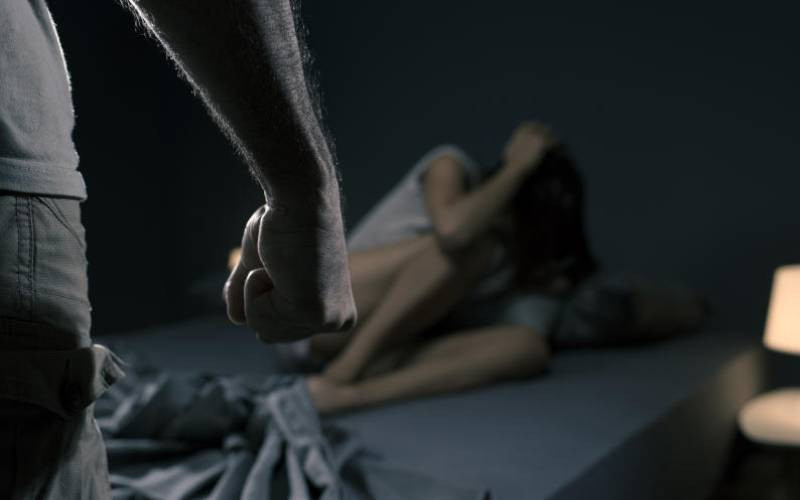 Moi Teaching and Referral Hospital (MTRH) in Eldoret handles over 200 cases of gender-based violence (GBV) every month, a medic has revealed.
Dr Wycliffe Kosgei, speaking on behalf of MTRH Chief Executive Officer (CEO) Dr Wilson Aruasa, said data indicates that in every three women assaulted, one involves sexual abuse, with some being infected with HIV.
"We are very much concerned over increased acts of GBV that result in physical, sexual and psychological harm or suffering to women, as well as threats of such acts," said Dr Kosgei.
He said recent statistics revealed an increase in GBV cases, pointing out that there is need for serious intervention to reverse the worrying trend.
Dr Kosgei noted that when a high number of young Kenyans are being assaulted, it means that over 30 per cent of them suffer physical and sexual related violence, which is serious and needs urgent solutions.
"We are caring for victims of all forms of violence and more efforts are also directed towards protection of young girls and boys in general, to ensure they are out of danger," said Dr Kosgei
He added that the referral facility has a special wing where cases of GBV are treated and given specialised care, including counselling and legal support.
Dr Kosgei was addressing the media as the hospital marked The 16 Days of Activism against Gender-Based Violence in Eldoret on Friday, where he said their objective is to create public awareness in protecting victims of GBV. Dr Irene Simiyu, a medical officer at MTRH said the hospital, in collaboration with the Academic Model Providing Access to Healthcare (Ampath), have set up a legal aid centre to help victims of GBV in the region.
"Our commitment to protect the minors will continue until we succeed on our mission," said Kenya Obstetrical and Gynaecological Society (Kogs) North Rift Chairman, Dr Richard Mogeni.
"We want to make sure we put proper mechanisms to resolve issues that perpetuate violence," he added.
Related Topics