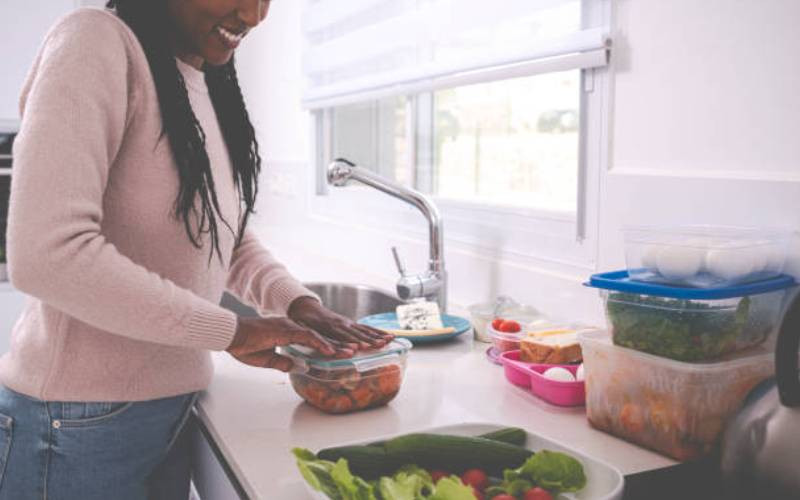 Meal prepping is a great way to save time and money while also ensuring that you eat healthy and nutritious meals throughout the week.
However, if you're new to meal prepping, it can seem overwhelming and confusing. In this article, we'll go over some tips and tricks for first-time meal preppers.
Start small
If you're new to meal prepping, it's important to start small. Don't try to meal prep for the entire week right away. Start by prepping just a few meals for a few days. This will help you get the hang of it without feeling overwhelmed.
Plan your meals
Before you start prepping, it's important to plan your meals for the week. This will help you determine what ingredients you need and how much food you need to prepare. Make a list of the meals you want to make and the ingredients you'll need for each one.
Shop for ingredients
Once you have your meal plan, it's time to shop for ingredients. Make sure to buy everything you need for your meals, including any snacks or sides you plan to have. It's also a good idea to buy in bulk when possible to save money.
Prep in batches
When you're ready to start meal prepping, it's best to prep in batches. This means cooking large quantities of food at once, then portioning it out into individual servings. This will save you time and make it easier to grab and go during the week.
Use the right containers
Invest in some good quality containers that are specifically designed for meal prepping. Look for containers that are microwave and dishwasher safe, as well as leak-proof. This will help keep your food fresh and prevent spills and leaks.
Label and date everything
Label each container with the name of the meal and the date it was prepared. This will help you keep track of what you have in the fridge and when it needs to be eaten.
Store properly
Store your prepped meals in the fridge or freezer, depending on when you plan to eat them. Make sure to keep perishable foods at the appropriate temperature to prevent spoilage.
Meal prepping can seem overwhelming at first, but with a little practice, it can become a time-saving and healthy habit.
Related Topics