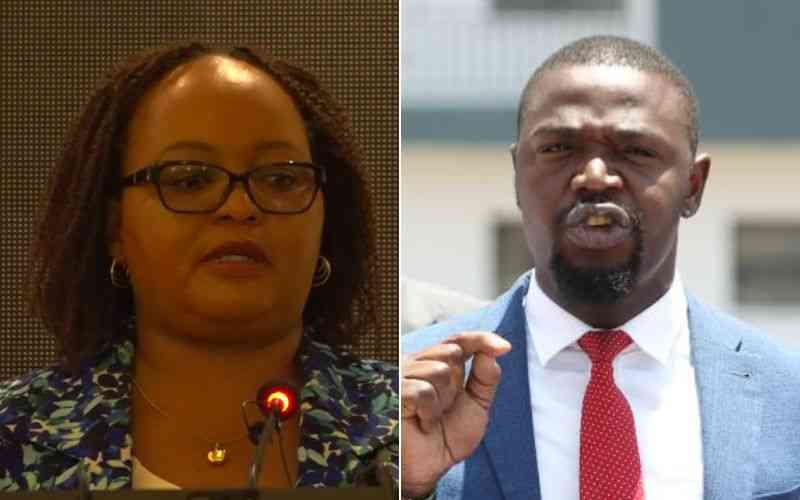 The Council of Governors (COG) has asked doctors to shelve their plans for a strike scheduled for Tuesday, September 12.
The doctors under the Kenya Medical Practitioners Pharmacists and Dentists Union (KMPDU) want county governments to address; Unemployment and underemployment of doctors, better terms of employment, deteriorating Healthcare System, and poor working conditions among medics.
Speaking in Nairobi during the launch of the Kenya Paediatric Fellowship Program phase 2, COG Health Committee chairperson Muthomi Njuki said plans were underway to honour the doctors' demands.
Njuki said the Governors are in talks with the National Government to spare resources to cater for doctors' remuneration.
"We are urging the doctors to hold on, give us a few more days. The economy is improving and we will definitely honor a part of the promise. We may not be able to honour it 100 per cent, but we would want them to be remunerated correctly when the resources are available," said Njuki.
Further, the chairperson has accused doctors of being insensitive for threatening to go on strike at a time the country is gearing towards Universal Health Coverage whose rollout has been slated for October 20, in Kericho during the Mashujaa celebrations.
On her part, COG chairperson Anne Waiguru has urged the doctors to be more patient.
"We are working night and day to see what we can do to ease that burden. We would like to give you a salary increase but it doesn't look possible right now," said Waiguru.
KMPDU, led by Secretary General Davji Atella, led a procession from Kenyatta National Hospital (KNH) to the Council of Governors office on Tuesday to submit their petition.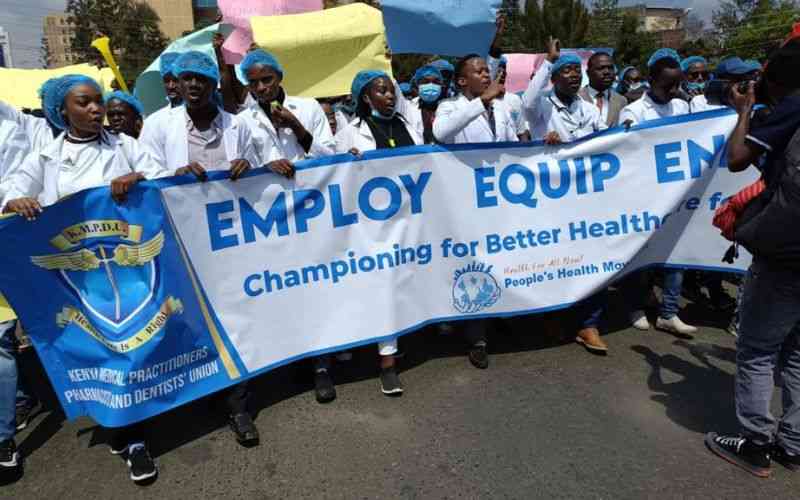 The protest comes amidst the union's outcry to the government concerning the severe shortage of medical officers and medical equipment among other issues.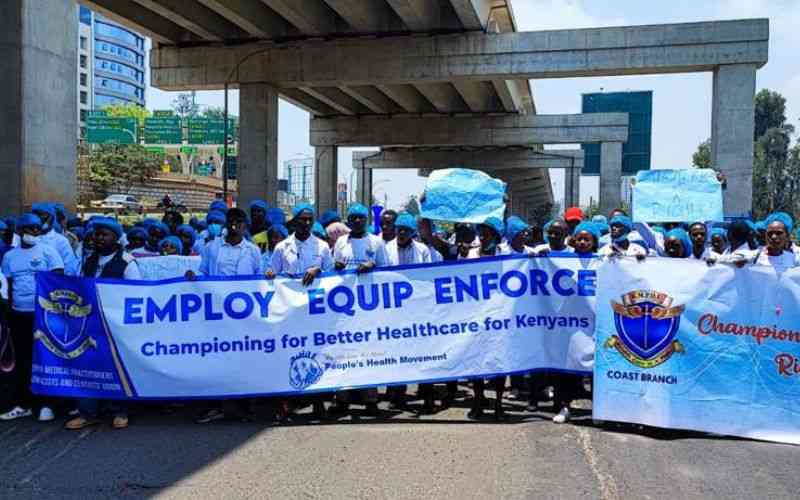 Related Topics